How to set up Spotify on your Galaxy Watch
Learn how to control your favourite tunes from your wrist.
Step 1: Open the app
Rotate the bezel on your Galaxy Watch until you're on Galaxy Apps. Then select Apps .
Step 2a: Install Spotify on your watch
In Apps , select Entertainment . Then tap Spotify .
Step 2b:
Tap Install and accept the permission request by tapping on the tick . Spotify will now install on your Galaxy Watch.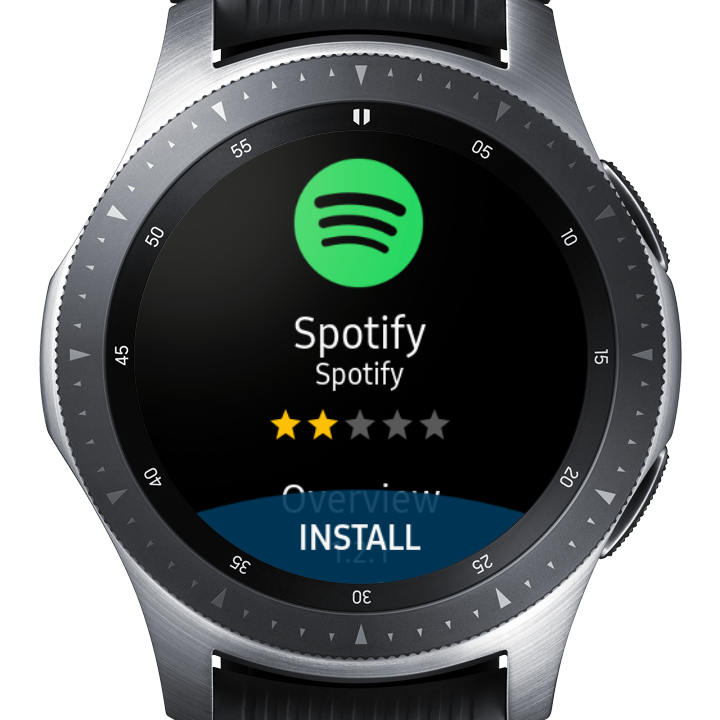 Step 3: Install Spotify on your phone
Once Spotify has been installed on your Galaxy Watch you'll need to install Spotify on your smartphone. Head over to the Google Play store or App store and follow the instructions.