Using Auto Heart Rate Monitoring
Constantly track your heart rate.
Step 1a: Open the app
Press the Home button.
Step 1b:
Then either rotate the bezel to highlight the Samsung Health icon or tap it.
Step 2: Heart Rate Monitoring
Once you're in the Samsung Health app you can rotate the bezel to select the Heart Rate Monitoring icon.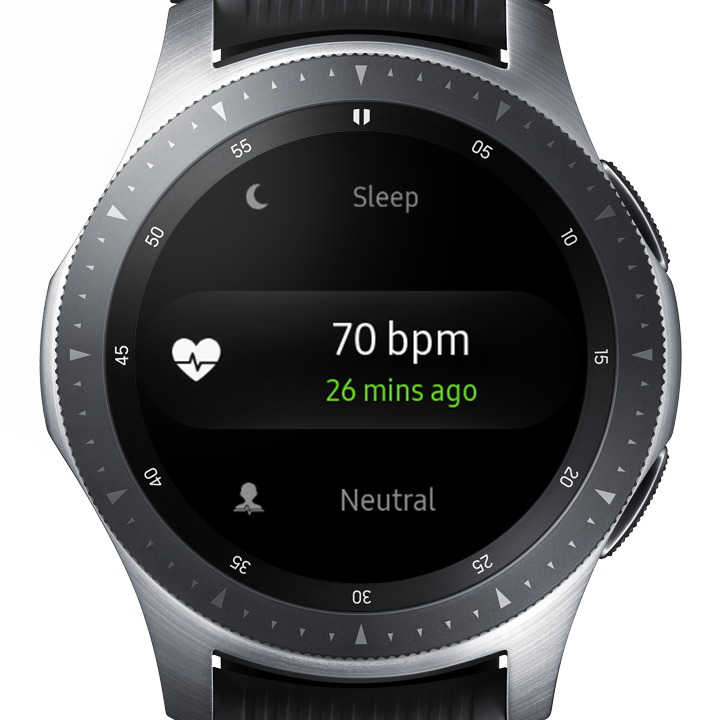 Step 3: Settings
Then select the Settings icon with the three dots.
Step 4: Choose the setting
Then rotate and choose Auto HR settings.
Step 5: Choose the frequency
Select the HR Monitoring frequency that you'd like by tapping either Always , Frequent or Never .