Monitoring your food input
Easily track what you eat and drink.
Step 1a: Open the app
Tap the Home button.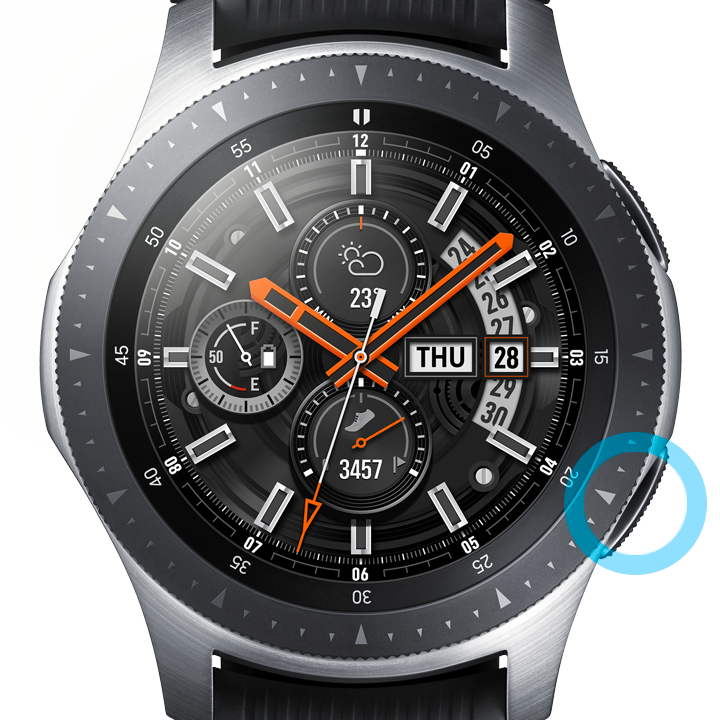 Step 1b
Then either rotate the bezel to highlight the Samsung Health icon or tap it.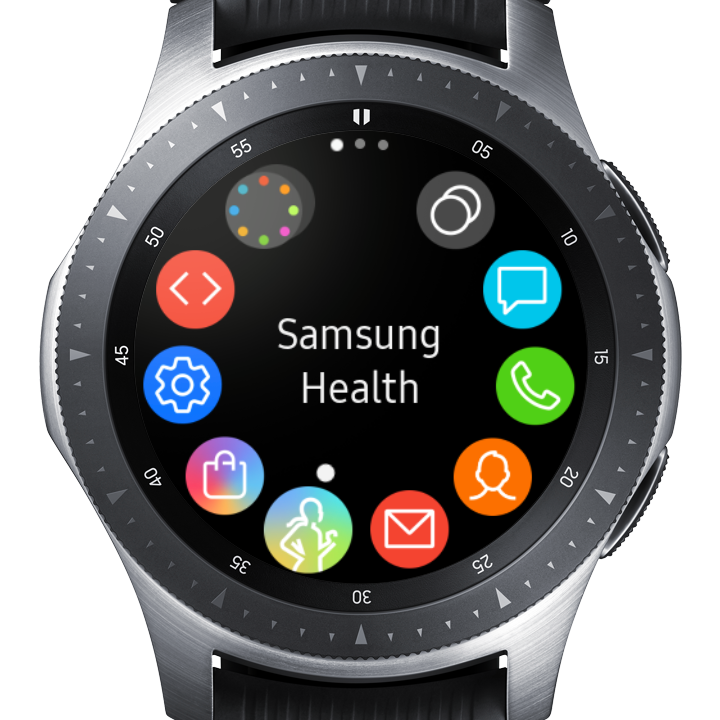 Step 2: Monitoring your food intake
Then rotate the bezel and select the Food icon – the one with the knife and fork.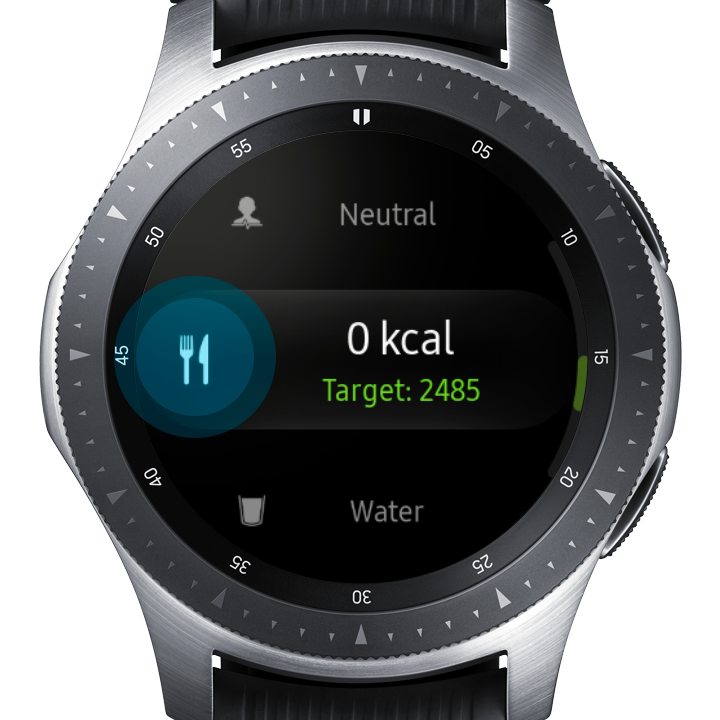 Step 3: Choose your meal type
Now tap Add . Then select the meal type by tapping either Breakfast, Lunch or Dinner from the top of the screen.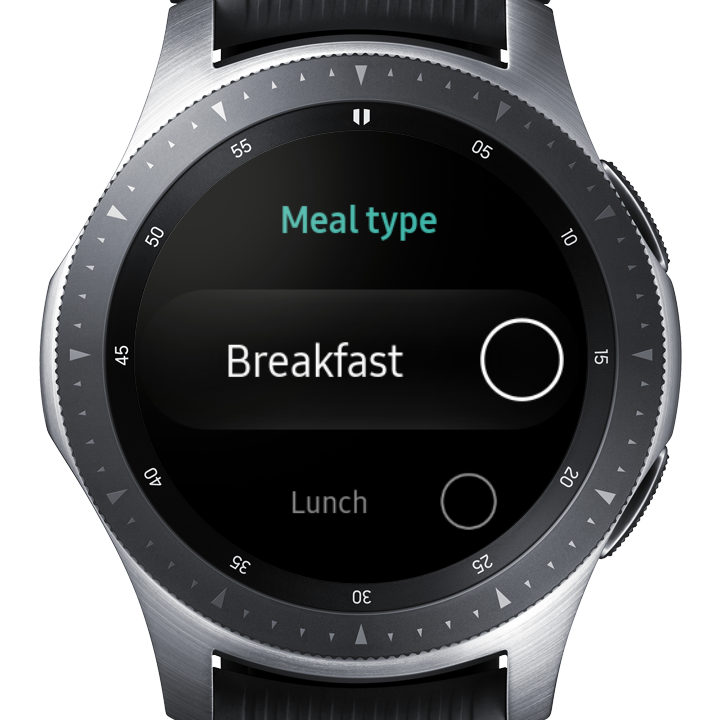 Step 4: Add the calories
Finally, rotate the bezel to input the number of calories you've consumed in your last meal. Then tap Done .