Tracking your activity
Make every workout count.
Step 1a: Open Samsung Health
Press the Home button.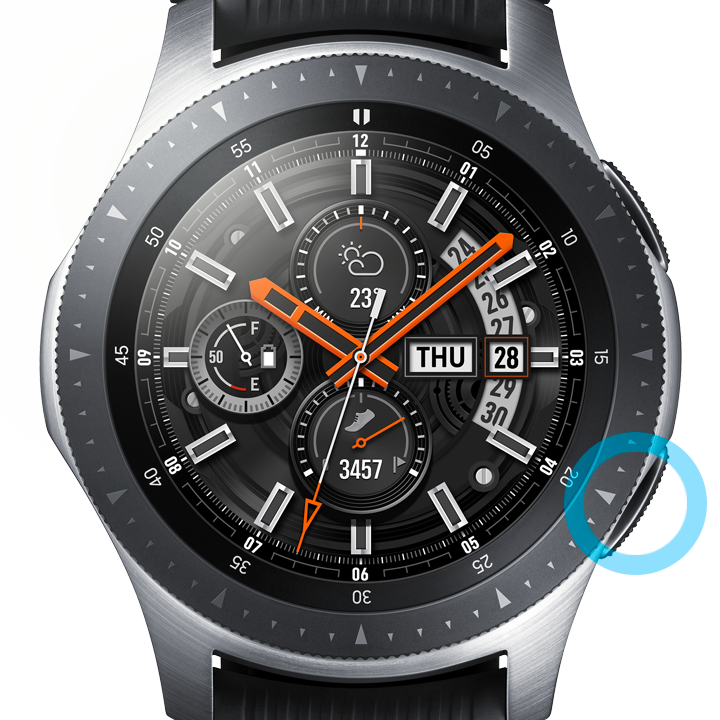 Step 1b:
Then either rotate the bezel to highlight the Samsung Health icon or tap it.
Step 2
Then rotate the bezel to highlight and select the Exercise icon.
Step 3.
Tap Workout . Here you can also view all your workout information for the week.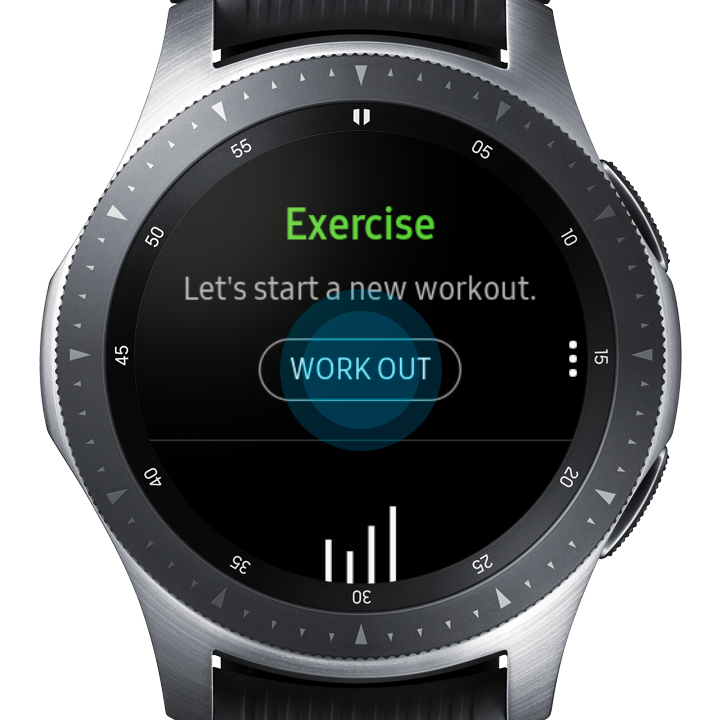 Step 4a. Select your workout
Choose what workout you want to track by rotating the bezel to select the activity from the icon.
Step 4b: Add an exercise
If your activity isn't listed, just scroll to + and add the exercise you want.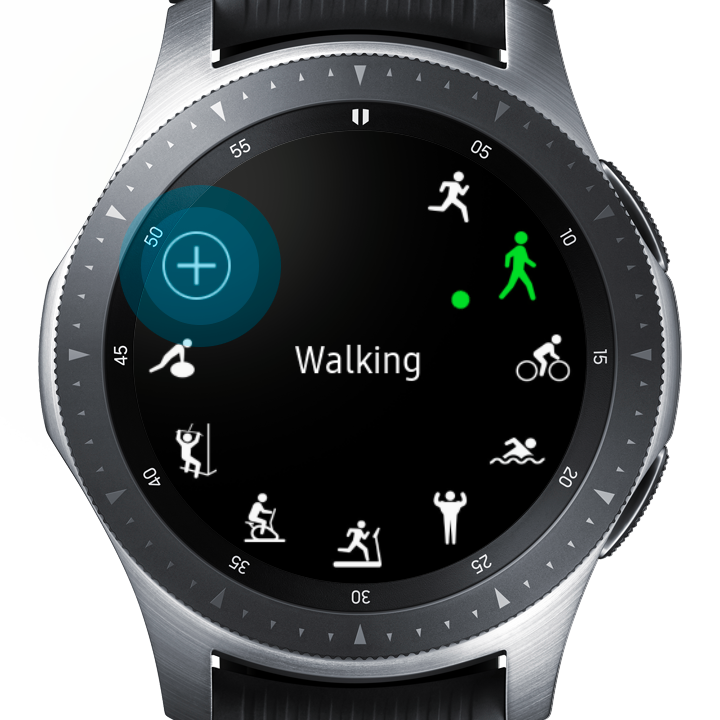 Step 5: Start
Tap the Start icon and begin your workout.