You'll lose 1% back in rewards with guest checkout. Proceed to checkout and create a Samsung account later.
Checkout as a guest
A Samsung Account is your gateway to all things Samsung
Continue As Guest
You can also request service as a guest, but will lose your ability to modify and track your service request.
Continue As Guest
A Samsung Account is your gateway to all things Samsung.
Track your order, register your products and earn rewards on qualifying purchases in one place.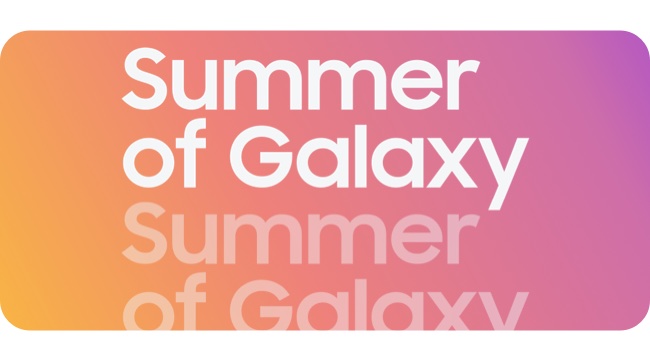 Sign in to your Samsung Account to Register your Product
Registration has benefits
Service and Support
Diagnose troubleshooting and service issues faster and more accurately
Recall notifications
Stay up to date for safety, system update and recall notifications
Extended warranty
Manage warranty status and extensions more conveniently
Home Appliances Sweepstakes
Register a qualifying home appliance and you'll be automatically entered for a chance to win a $500 gift card.
To create or access a Business Support Account, click here..
Φ By completing a purchase at Samsung.com or in the Samsung Shop app, or registering a product at Samsung.com, you will be automatically entered into the Discover Samsung Event Giveaway and have read and agree to be bound by the
Official Rules
.
*Limited time only. Free content offers may require new account setup and/or credit card and be subject to auto renewal after free trial period ends. See details and follow instructions to redeem each offer. Quantities are limited and restrictions may apply.
©2020 Samsung Electronics America, Inc. Samsung, Galaxy S and Galaxy Note are all trademarks of Samsung Electronics Co., Ltd. All other brand, product, and service names and logos are marks of their respective owners. Screen images simulated. Appearance of products may vary.
⍺
Subject to credit approval. Restrictions apply. Upgrade after 9 months or cancel after 3 months at no additional charge. Upgrade or cancel earlier for $100. If you cancel and re-enroll before nine months have passed since your initial enrollment date, you can either re-enroll with the same phone model or re-enroll with a different model for $100. In order to upgrade or cancel, you must return your initial device to Samsung in good condition and meet all requirements stated in the full terms and conditions for the Samsung Access Program. Your monthly payment will include the price of the device, Premium Care, and services. See all
Premium Care Terms of Service
. See
Samsung Access Program Terms & Conditions
for full details.