Hear 360° of rich,
balanced sound
Unlike conventional speakers that transmit sound from just one side, the Radiant360 provides an all-new audio experience that projects rich, balanced sound in every direction. So everyone in the room hears the same exquisite sound.
Shop all Radiant360
The sweet spot is everywhere
Samsung's patented Ring Radiator technology is what makes this incredible omnidirectional sound possible. Dual acoustic lenses transmit audio from the speaker equally, 360°.
Conventional Audio
360° Audio
Perfectly simple
You can tap the top of the speaker to play or pause your music, swipe left or right to play the next or previous song, and touch to adjust the volume.
Shop all Radiant360
*Supplied AC power cord required
Take control
You can use your phone or tablet to stream your favorite tunes. Plus, control your playlists—on one speaker or multiple speakers—from anywhere in your home using Wi-Fi1.
Love your music
It's easy to find and play the music you love from all the best sources, like Pandora, Spotify, Napster, iHeartRadio and many more.
*Stand shown sold separately
Connect in so many ways
Connect multiple speakers using your home Wi-Fi network—or just connect to one Radiant360 via Bluetooth1. You can even pair your Radiant360 directly to your Samsung TV3 for room-filling audio you'll love.
Multiroom compatible speakers and Wi-Fi required, sold separately.
Compatible Android and iPhone devices can download the app.
Samsung 2013-2015 3D TVs

Fast, easy checkout with Shop Samsung App
Easy sign-in, Samsung Pay, notifications, and more!
Or continue shopping on Samsung.com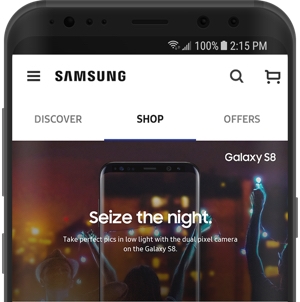 ×
You Are About To Be Redirected To Investor Relations Information for U.S.
Thank you for visiting Samsung U.S. Investor Relations. You will be redirected via a new browser window to the Samsung Global website for U.S. investor relations information.
×
Redirect Notification
As of Nov. 1, 2017, the Samsung Electronics Co., Ltd. printer business and its related affiliates were transferred to HP Inc.
For more information, please visit HP's website:
http://www.hp.com/go/samsung
Select CONTINUE to visit HP's website.