Setting Alarms on Your Samsung Galaxy Tab S
Set alarms on your device using the Clock application. Create one-time or repeating alarms, and customize the alarm notifications, including the tone used and interval frequency.
The instructions below are only for devices with Android 5.1.1 Lollipop.
Create an Alarm
From the Home screen, touch Apps > Clock > ALARM.

Touch the Add icon to create an alarm.


Adjust the following settings:


Time: Touch the up or down arrows and AM or PM to set the time the alarm will sound.


Repeat: Choose which days you want the alarm to repeat. Mark the Repeat weekly checkbox to repeat the alarm on the selected days weekly.


Type: Choose whether the alarm should play a sound, vibrate, or both.


Alarm tone: Choose the tone played when the alarm sounds.


Volume: Drag the slider to adjust the alarm volume.


Snooze: Mark the checkbox to turn on the Snooze feature. Adjust the Interval (3, 5, 10, 15, or 30 minutes), and choose if you want the alarm to Repeat (1, 2, 3, 5, or 10 times).


Smart alarm: Mark the checkbox to turn on the Smart alarm feature. A smart alarm starts at a low volume a few minutes before a preset alarm is scheduled to sound. The volume of the smart alarm increases gradually until you turn it off or the preset alarm sounds. Adjust the Interval and Tone. Set a time and tone for the smart alarm.

Name: Enter a name for the alarm.


Touch SAVE to create the alarm.

Stop or Snooze an Alarm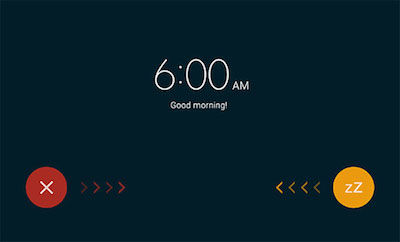 To STOP an alarm when it sounds, touch the X icon and swipe in any direction.         

To use the Snooze feature when an alarm sounds, touch the Snooze icon and swipe in any direction. The Snooze feature must first be turned on in the alarm settings.

Delete an Alarm
From the Home screen, touch Apps > Clock > ALARM.

Touch and hold the alarm you want to delete.

Touch the Delete icon to delete the alarm.

To turn OFF an alarm and save it for later use, touch the Green Alarm icon. Touch the Grey Alarm icon to turn ON the alarm.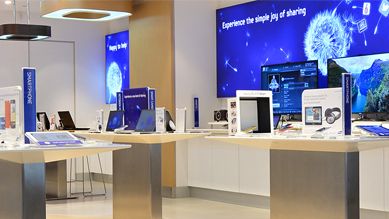 Need a repair for your Samsung Smartphone or Tablet?
Visit a Customer Service Location for hands-on service and expert advice.
How would you like to contact us?
1-800-SAMSUNG Mon – Sun: 8AM – 12AM (EST)
mobile|tablets|galaxy-tabs|galaxy-tab-s-10-5