Using Google FRP on Your Galaxy Tab E 8.0
You can set up your device to prevent other people from using it if it has been reset to a factory settings without your permission. Google FRP (Factory Reset Protection) prevents others from activating your device if it's ever lost or stolen. For example, if your device is lost, stolen or wiped, only someone with your Google account or screen lock information can use the device.
Screens and settings available may vary by wireless service provider.
Disable Google FRP
Google FRP is enabled automatically when a Google account is registered to device.
Google FRP is disabled automatically when a Google account is removed from device.
To remove a Google account see steps below:

From the Home screen, touch Apps > Settings > Accounts.


Touch on the name of the Google account (i.e. e-mail address) you want to remove if you have several accounts.


If you have previously set up a lock type (other than "Swipe" or "None"), you will be required to enter your credentials. For this example, enter the PIN previously registered.

Sending in for a Service/Repair
Before you request a repair under warranty, Google account must be removed prior to sending the device to the Service Center for service/repair.


If the device has been reset and you forgot the Google account information, you will need to send the device with a copy of Proof of Purchase to the Service Center.

Help Protect Your Device
Set a Screen Lock
If your device is lost or stolen and you have a screen lock set, the device can't be erased using the Settings app unless your screen is unlocked.


If your device is stolen and you don't have a screen lock set, you can still lock it remotely with Android Device Manager. You'll need to have added your Google Account to your device before it was lost or stolen, and your device will need to be turned on and connected to the Internet.

Add your Google Account to your device
If your device gets wiped but you have your Google Account on it, the device can't finish setup until your Google Account information is entered again.

• If you reset your Google Account password and need to do a factory reset, wait 24 hours after changing your password to reset your device.
• For security purposes, you can't use an account to set up a device after reset if that password was changed within 24 hours.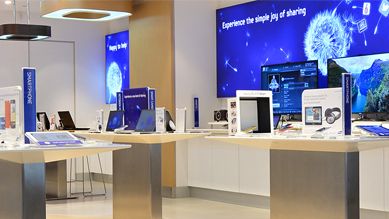 Need a repair for your Samsung Smartphone or Tablet?
Visit a Customer Service Location for hands-on service and expert advice.
How would you like to contact us?
1-800-SAMSUNG Mon – Sun: 8AM – 12AM (EST)
mobile|tablets|galaxy-tabs|galaxy-tab-e-8-0|galaxy-tab-e-8-0-us-cellular