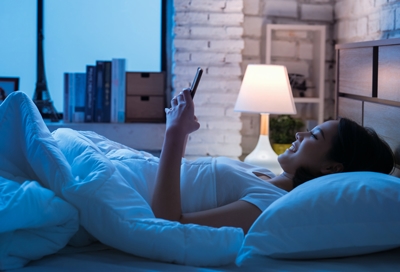 Set reminders with the built-in alarm feature on your phone so you wake up on time.
Set an Alarm
To create a new alarm, open the Clock app, touch ALARM, and then touch Add. Set a time for the alarm to sound, and choose which days you want the alarm to repeat. You can also touch Date to set a specific day. When you're finished, touch SAVE to create the alarm.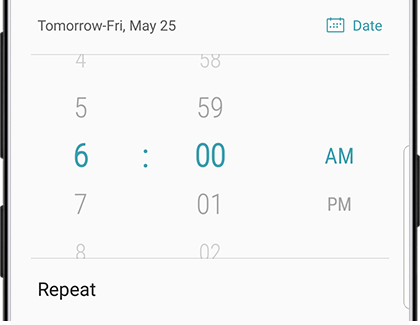 Turn Off or Delete an Alarm
If your schedule has changed and you don't need the alarm anymore, you can turn it off or delete it. Open the Clock app and then perform the following:
To turn off an alarm and save it for later use, touch the corresponding slider.

To delete an alarm, touch and hold the alarm, and then touch DELETE.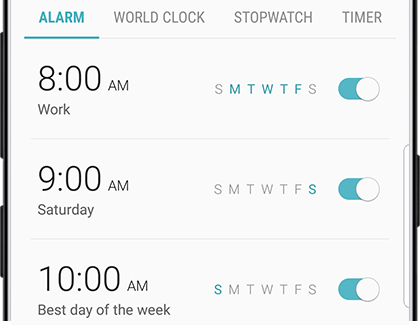 Special Features
When creating an alarm, you've got several options at your fingertips. For example, you can add a name for the alarm by touching Alarm name, or use Vibration instead of an alarm sound or in addition.
But, one of the neatest features is hidden: you can set your alarm to start with a low volume and slowly increase in volume for 60 seconds. What a way to wake up gently! To access this feature, touch Alarm Sound. Select the alarm you want to use, and then touch the slider to turn on Gradually increase volume.
Note: Gradually increase volume was previously called Smart Alarm on older Samsung phones.
Don't forget to touch SAVE after you add any feature to your alarm.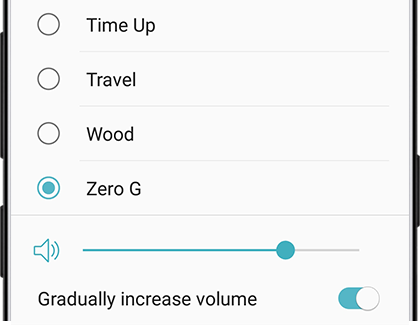 How would you like to contact us?
1-800-SAMSUNG Mon – Sun: 8AM – 12AM (EST)
mobile|phones