Use the Calendar App on Your Phone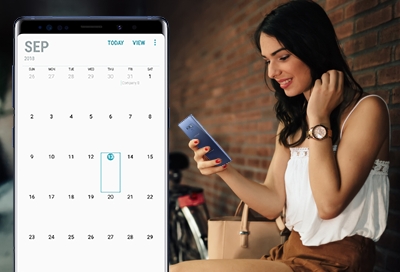 Staying organized and on top of your schedule is easy with the Calendar app on your phone. Just create an event and you'll receive a reminder in advance. You can also edit events after you create them, in case the time or location changed. Read on and never miss an appointment or important meeting again.
Add an Event
What time was that company dinner again? The Calendar app helps you remember important dates and events. Learn how to add an event to the Calendar:
Open the Calendar app and then touch the date you want to add an event to. Touch the Add icon at the bottom right. Enter the necessary information, and then touch SAVE to create the event.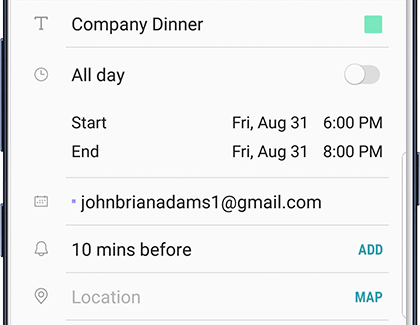 Edit Events
Sometimes an event you created may change - you're meeting at a new location, it's postponed until later, etc. Instead of deleting and creating a new event, you can edit it.
Open the Calendar app and then touch the event you want to edit. Touch the event again, and edit the desired information. Touch SAVE to apply the edits.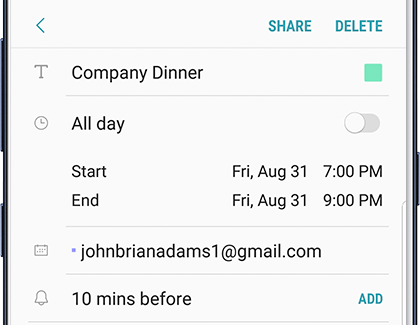 How would you like to contact us?
1-800-SAMSUNG Mon – Sun: 8AM – 12AM (EST)
mobile|phones|galaxy-s|s8