7 Easy Pre-Workout Snacks
Mar 24. 2017
Squeezing a workout into an already-busy day is a worthwhile challenge, but a challenge nonetheless. One of the issues you'll face is how and when to fuel up for your workout. Morning trips to the gym make it hard to find time for breakfast, while too large a snack before an afternoon workout can interfere with your dinner. The secret is to stock your Samsung refrigerator and cupboards with simple, healthful foods you can combine for light but energizing snacks.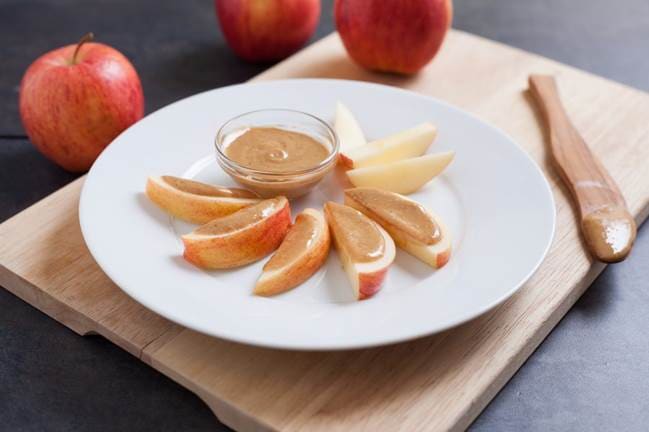 1. Fruit and Nut Butter
Fruit is a good source of workout-friendly carbohydrates and it's light enough to be tummy-friendly even for people who struggle to eat breakfast. Add a tablespoon or two of your favourite nut butter for protein, and you'll be ready for the gym. Peel a banana, or slice an apple or pear and spread the slices with almond butter, natural peanut butter—not the sugary, kid-friendly kind—or one of the nut-free alternatives. Eat at least 30 minutes before your workout, it'll provide enough fuel to get you through a light to moderate routine.
2. Homemade Energy Bars
A few minutes' advance preparation can speed your pre-workout snacking, if you're especially pressed for time. Make your own energy bars by combining equal parts dates, nuts and your favourite dried fruits in your food processor. Process the mixture to a stiff dough, then press it into a square 20- by 20cm cake pan. Cover the mixture and refrigerate it for at least an hour in the coldest part of your Chef Collection Refrigerator. Cut the mixture into 8 bars or 16 squares, depending how hard you work out and wrap them individually. They'll easily keep for 7 to 10 days in the fridge.
3. Granola Cups
For longer or more intense workouts, add the longer-lasting carbs found in whole grains. Oats are an excellent choice, but pausing for a bowl of oatmeal isn't always an option. Instead, layer your favourite homemade or store-bought granola into reusable cups along with Greek yogurt and fresh fruit. The yogurt's protein and the slow-digesting carbs from the oats complement the fruit, fueling your body for greater exertion. Make up a few at a time and keep them in the fridge for a quick snack on your way out the door.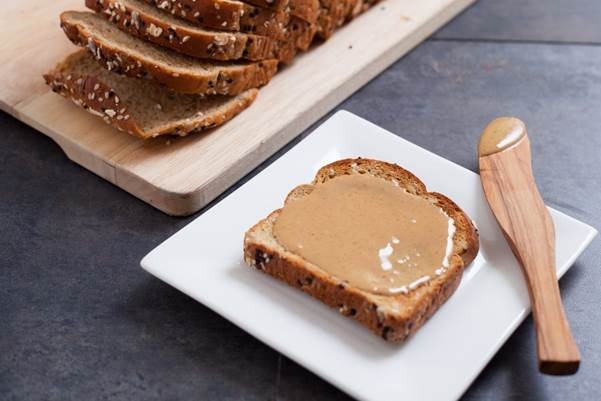 4. Spread and Go
Bread is another convenient option for whole-grain carbohydrates. Whether you prefer to eat it in the form of a whole-grain bagel, wheat toast or a multigrain wrap, it's a perfectly portable option for your pre-workout snack. Add the necessary protein in the form of almond butter, natural peanut butter or one of the legume-based, nut-free alternative spreads.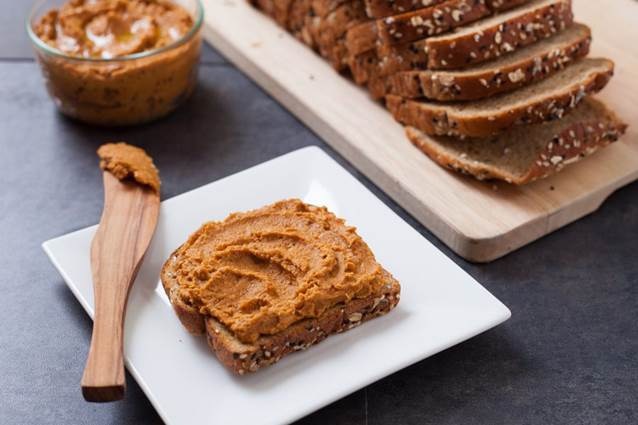 5. A Savory Treat
If nut butters aren't your thing, legume-based dips can give you a similar protein boost and some carbohydrates as well. Keep a stock of hummus in your refrigerator, or your favourite bean dip. When you're ready to head to the gym, spread it on a piece of toast or roll it up in a whole-grain flatbread. For a hot option, reheat low-fat refried beans in a whole-grain tortilla for a quick bean burrito.
6. Eggs and Toast
Sitting down to a plate of eggs and toast is a fine and leisurely way to start your day, though it's not always practical before your workout. That doesn't mean you can't enjoy them—just that they need to be rearranged a little bit. Keep a few hard-boiled eggs in your refrigerator, where they'll be ready to go any time you are. Skip the fatty egg salad approach and just slice the egg onto a piece of whole-grain toast. You'll get the same combination of useful carbs and muscle-repairing protein, but in a quicker, more portable package.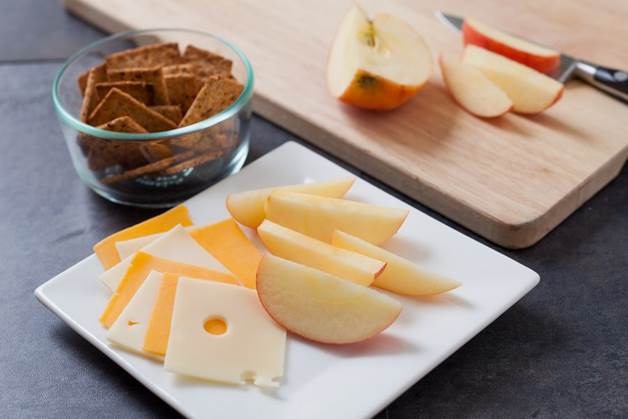 7. Cheese And...
Unless you avoid dairy products for dietary reasons, cheese is another valuable and versatile protein option for your pre-workout snack. One of its great virtues is that it goes with almost any source of carbohydrates you care to mention. Scandinavian-style crispbreads? Check. Toast, a bagel, or a wrap? Check. Fresh or dried fruit? Absolutely. If you're really up against a time constraint, even pairing the cheese with a fistful of whole-grain crackers does the trick. Dairy-free cheeses are similarly rich in protein and can be a substitute if you don't do milk products.
Photo Credits: Kate Van Vleck/Demand Media
View the Range:
Refrigerators
Share this article:
Sign up to get updates delivered directly to your inbox
Submit a review
Samsung is a registered trademark of Samsung Electronics Co., Ltd. All other brand, product, service names and logos are trademarks and / or registered trademarks of their respective owners.
The above content is provided for information purposes only. All information included herein is subject to change without notice. Samsung Electronics is not responsible for any direct or indirect damages, arising from or related to use or reliance of the above content.
List
No Prev Page
No Next Page