Gear S3 Completes the Samsung Gear S Collection
Feb 27. 2017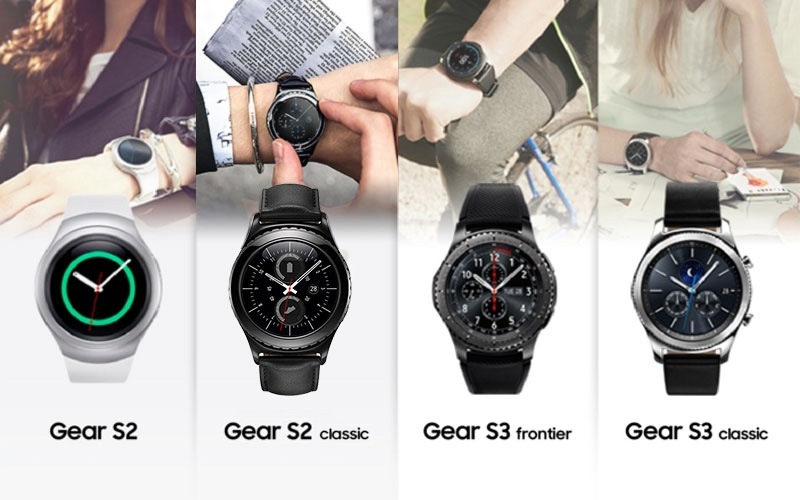 Check out the Samsung Gear S series in the infographic below. Which one is your favorite?
Samsung's newly unveiled Gear S3 is a smartwatch that marries the highly detailed craft of watch-making with mobile innovation to complete and perfect the Gear S series. Now, Samsung's smartwatch collection offers even more diverse choices to enhance consumers' unique lifestyles.
The new device is available in two versions: the Gear S3 frontier and the Gear S3 classic. Inspired by the active explorer, the Gear S3 frontier exudes a rugged outdoor look with durable materials that fuse form and function. The Gear S3 classic, meanwhile, pays homage to the minimalist, elegant styles embodied by traditional timepieces.
Gorilla Glass SR+ and IP68 certification enable the smartwatch to function in extreme environments, while a Full Color Always On Watch complements its analog aesthetic.

**All functionality Features and specifications and other product information provided in this document including, but not limited to, the benefits, design, components, performance, availability and capabilities of the product are subject to change without prior notification and may vary per country, please check in store for more details. Images are used for illustrative purposes only.
View the Range:
Wearables
Share this article:
Sign up to get updates delivered directly to your inbox
Submit a review
Samsung is a registered trademark of Samsung Electronics Co., Ltd. All other brand, product, service names and logos are trademarks and / or registered trademarks of their respective owners.
The above content is provided for information purposes only. All information included herein is subject to change without notice. Samsung Electronics is not responsible for any direct or indirect damages, arising from or related to use or reliance of the above content.
Source:
Samsung Newsroom
List
No Prev Page
No Next Page