Host the Ultimate Brunch
May 08. 2016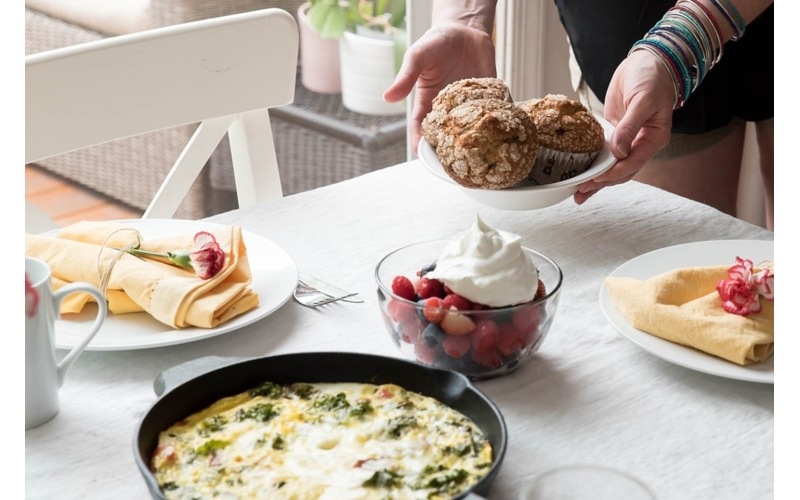 All it takes is a bit of organisation and preparation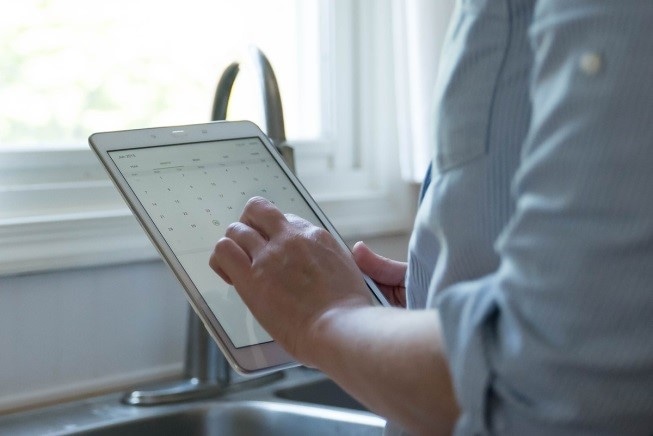 Organising your brunch date and juggling everyone's schedule, can feel like herding cats. It gets easier if you have a good calendar app on your
tablet
like Sol Calendar, with its beautiful and easy-to-use interface. It syncs with many different calendars, so you can connect no matter what calendar your friends use. Sol's unusual and thoughtful features include a weather forecast overlay that's always visible on your calendar, so you know if rain or snow puts a damper on your brunch date. The app's colourful stickers help you mark the date so you can't miss it and you can put its to-do or daily schedule widgets on your home screen.
The Endlessly Variable Frittata
Of course, the food is important as well. One of the most reliable and versatile of brunch options is a frittata, a sort of omelet or crustless quiche. It has as many variations as you have ingredients in your
fridge
, so you can custom-tailor one to suit your guests' taste. You'll need one 10- to 12-inch skillet for every six guests depending how many other items you're offering.
The basic steps are straightforward:
• Choose three or four add-ins—whatever appeals to you—leeks, shallots, onions or chives; fresh or roasted bell peppers; broccoli or cauliflower; kale or spinach; mushrooms or wild mushrooms; diced or crumbled sausage; shredded leftover meats; bacon or ham...use your imagination. You know what tastes good.
• Pre-cook the add-ins as needed, so they're already softened and have released their natural moisture. That's important, because you don't want soggy eggs.
• Lightly oil a heavy ovenproof skillet or pan, and spread up to 2 or 2 1/2 cups of add-ins evenly across its surface. Season them with salt, pepper, garlic or other flavorings, and sprinkle them lightly with your favourite shredded cheese.
• Beat 6 to 8 eggs, and pour them over the fillings. Tilt the pan, so they spread from edge to edge. Cook the eggs over moderate heat for just one or two minutes, until the edges begin to set.
• Top the eggs with more cheese or buttered croutons, if you wish, and slide the pan into a preheated oven at 200 degrees Celcius. After 8 to 10 minutes, when the eggs are fully set and the cheese is bubbly, it's ready.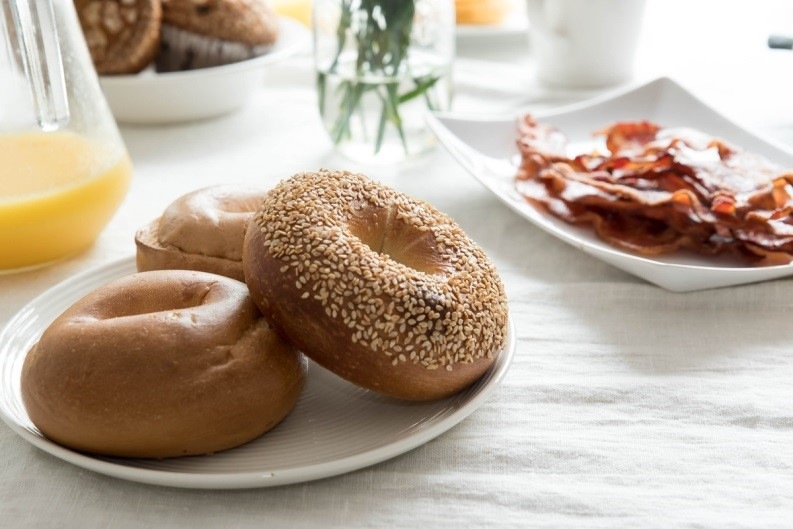 More Deliciousness

Frittatas are a reliable brunch option.. Ideally your frittata would be surrounded by a range of other eye-pleasing, mouthwatering choices. For example, you might offer a stack of crepes alongside bowls of fresh fruit and whipped cream to fill them. Hollow out a baguette, stuff it with eggs, cheese and cooked fillings, and bake it to bubbly golden goodness in the oven. Baked French toast is always appealing, or you could give it a savory twist by layering cheese and ham between the layers for a sort of large-scale Monte Cristo. Give traditional side dishes a makeover, glazing good bacon or sliced ham with honey or maple syrup and baking until richly caramelized.
Prepped and Primed

A good recipe app can help you find recipes you want to try out. Once you've got them, your device makes an excellent interactive cookbook. Whenever possible, look for recipes that can be made or at least prepared ahead of time. Prepare or buy your crepes and refrigerate them and cut up any fruit or vegetables. Dice, shred or crumble the meats and stash them in the refrigerator. Prep your baked French toast or breakfast casseroles and leave them overnight to soak up the eggs.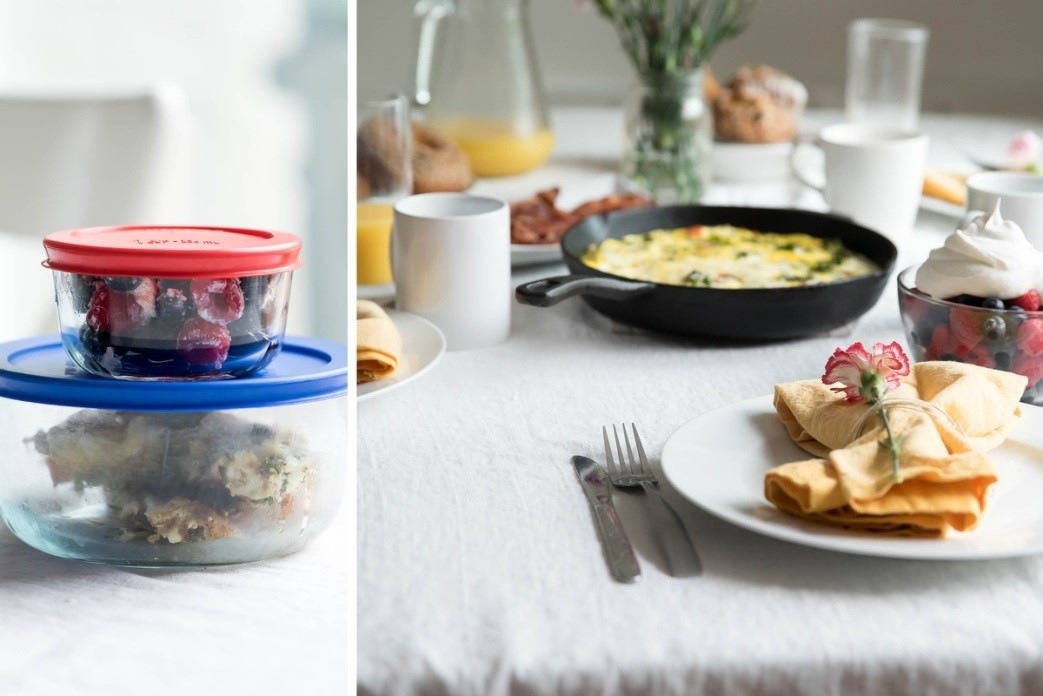 Warm, Hot, Cold

On the day, keep things simple by taking advantage of the Dual Cook oven. Slide in the divider, so you can bake last-minute items at a high temperature while using the other half as a warming oven to keep prepared foods hot. When mealtime arrives, you'll have all the food organised and table-ready. Remember, although lingering over the table is part of the pleasure of a leisurely brunch, any leftover foods should be whisked away to the refrigerator once you've finished eating. Pack them into flat containers and pop them back into your fridge.
View the Range:
Refrigerators
,
Cooking Appliances
,
Dishwashers
Share this article:
Sign up to get updates delivered directly to your inbox
Submit a review
Samsung is a registered trademark of Samsung Electronics Co., Ltd. All other brand, product, service names and logos are trademarks and / or registered trademarks of their respective owners.
The above content is provided for information purposes only. All information included herein is subject to change without notice. Samsung Electronics is not responsible for any direct or indirect damages, arising from or related to use or reliance of the above content.
Samsung US
List
No Prev Page
No Next Page