Hot Tips for Buying a Cool TV, Part 1: Size and Viewing Distance
Dec 02. 2015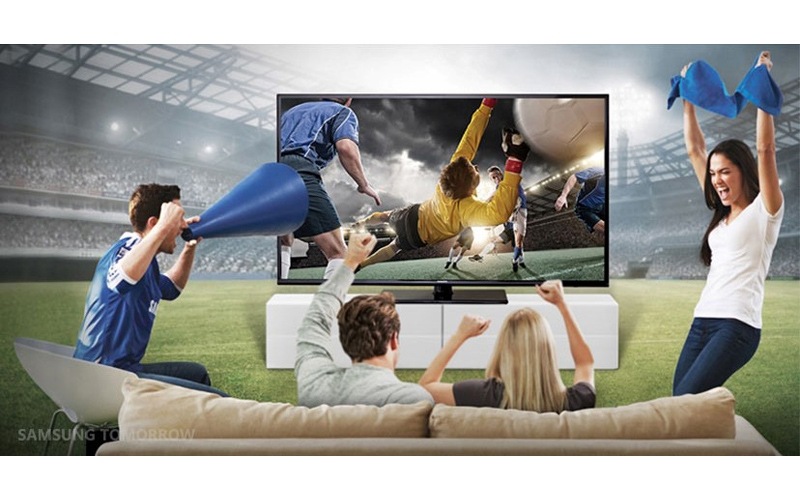 Everyone loves the impressive look and immersive feel of a big screen TV. But going too big for a room can be overwhelming. So what's the right screen size?

For most of us, the television is the most entertaining appliance in our homes. It is how we watch our favourite content—sports, movies, serial dramas, gaming and more—comfortably on the sofa, together with friends and family. In this sense, the TV is more than just another device. It is in front of the TV where the whole family comes together and shares stories and ideas.

So what is the current state of TV? The advances have come so fast and furious in recent years, it is easy to fall behind and miss out on many interesting developments. This is why we have put together this series; to explore the newest in TV technology, features and content, going in-depth to examine all the newest innovations.

To kick things off, let's take a look at an important part of TV—choosing the right size for your home. While there are many features and functions you should keep in mind when choosing your TV, the viewing distance and the TV's resolution quality will suggest the best screen size.

The March Continues Toward Larger Screens

We all know that larger TVs are growing more popular, and the market is on the verge of reaching a milestone in the size trend—with the household average surpassing 40 inches for the first time. According to market research firm IHS, the average size of TVs purchased worldwide was 39.4 inches in 2015. Next year, that number should reach 40.8 inches.

In major markets like the U.S. and China, that change is even more pronounced. In the U.S., the average TV size purchased this year was 42.6 inches, and should climb to 44.5 inches in 2016. In China, the average size of TVs purchased was 43.0 inches in 2015, and will be 43.9 next year.

For UHD, this trend is bigger still. In both Korea and Australia, the most popular size for Samsung UHD TV purchases this year is 55 inches.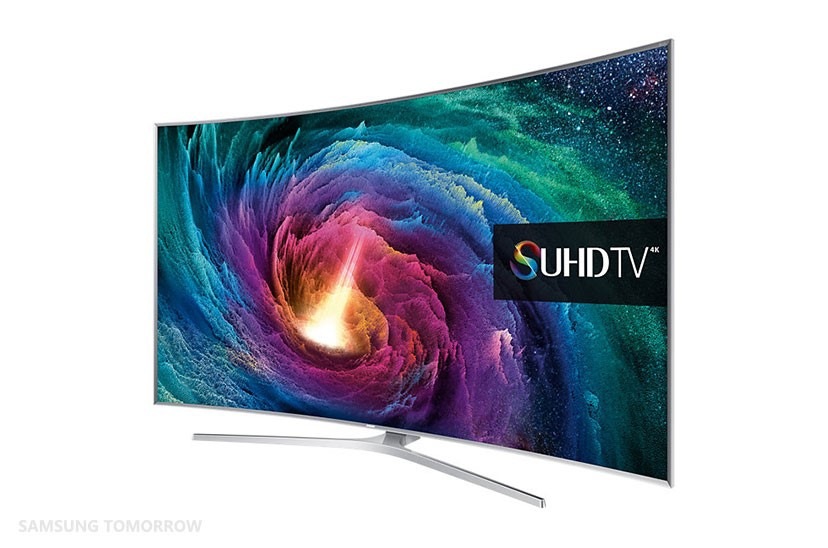 In addition, one more change is helping TVs grow even larger—smaller bezels. In the past, large screen TVs might have had a frame around the outside that was several inches thick, taking up design space and leaving less TV screen to enjoy. But today's bezels are very thin, so they seem to melt away. The result is you can now fit a 55 inch TV into the same space that a 46 inch TV once took.
Selecting the Right Size for Your Home

Everyone loves the impressive look and immersive feel of a big screen TV. But going too big for a room can be overwhelming. So what's the right screen size?

A common industry recommendation for the best-sized Full HD TV for a room is to take the distance from the TV to the sofa in meters and multiply by 25 to get the screen size in inches. For example, a TV that sits two meters from the sofa should be 50 inches. If the TV is three meters from the sofa, then it should be 75 inches.

For UHD, because of its superior image quality and detail, multiply the distance by 39. A TV that is just two meters from the sofa can be as large as 78 inches. And a TV that is three meters from the sofa can be 117 inches.

UHD Lets Your TV Get Bigger

UHD refers to Ultra High Definition (also known as 4 K), the new breed of TV that packs a pixel count four times denser than conventional Full HD TVs. Whereas Full HD screens have 1,920 pixels by 1,080 pixels, UHD jumps to 3,840 pixels by 2,160 pixels, for stunningly clear images. Therefore, you can enjoy UHD TVs that are larger than Full HD TVs, from the same distance, without ever noticing the individual pixels or worrying about eye strain.

What's the best distance to sit from your TV? The international standards organisation ITU-R suggests that for a 50 inch Full HD TV, the screen is best viewed from between two meters and just under three meters. Closer than two meters, however, you either need to choose a smaller TV or upgrade to UHD, otherwise you could begin to feel some discomfort. A 50 inch UHD screen can be used comfortably from as close as a meter away. For a big 85 inch UHD TV, the sweet spot is between 1.6 meters and about 3.3 meters.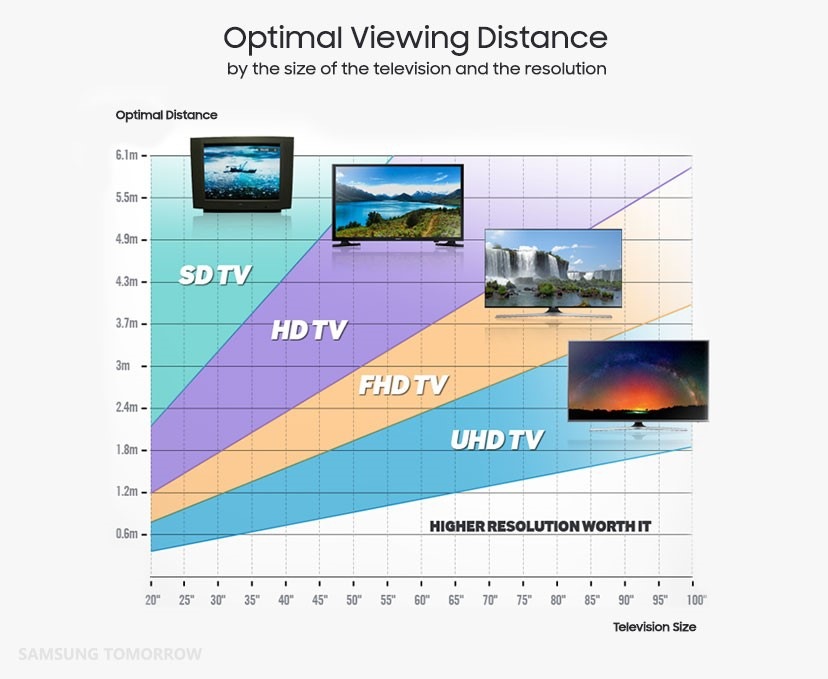 A Wide Range of TV Options

With 28 curved SUHD TVs, ranging in size from 48 inches all the way up to 105 inches, plus dozens of options in Full HD, Samsung Electronics has a TV that fits with many different lifestyles.

In future stories in this series, we will explore more details about TVs, including types of TV displays (LCD, PDP, OLED), curved versus flat TVs, levels of definition, stands or wall mounts, how long you can expect your TV to last, how to buy a second TV for your home, smart TVs and more.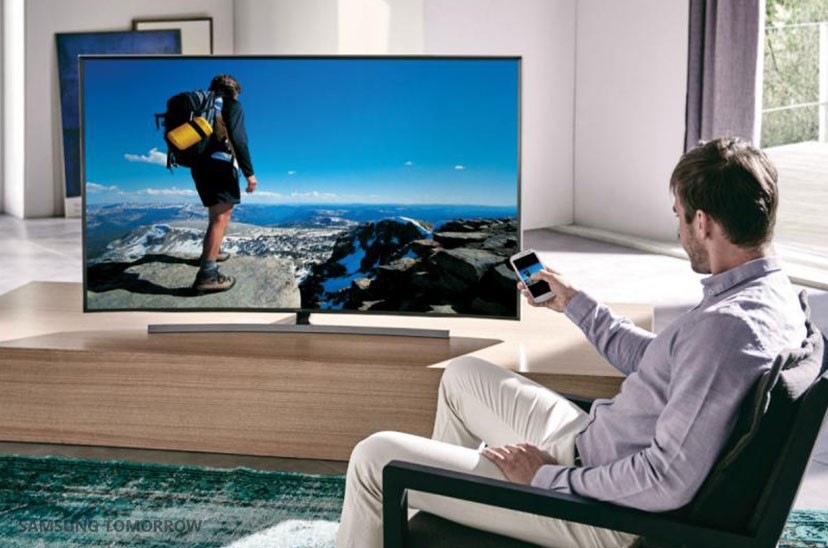 Tips for Buying a Cool TV, Part 2: Know Your Display
View the Range:
TV
Share this article:
Sign up to get updates delivered directly to your inbox
Submit a review
Samsung is a registered trademark of Samsung Electronics Co., Ltd. All other brand, product, service names and logos are trademarks and / or registered trademarks of their respective owners.
The above content is provided for information purposes only. All information included herein is subject to change without notice. Samsung Electronics is not responsible for any direct or indirect damages, arising from or related to use or reliance of the above content.
Source:
Samsung Newsroom
List
No Prev Page
No Next Page