Hot Tips for Buying a Cool TV, Part 3-A: Wall-Mount or Stand
Feb 17. 2016
Not so long ago, in the days of Cathode Ray Tube (CRT) televisions, how to display a TV in the home was not much of a choice. CRT TVs were too bulky and heavy to go anywhere but on a solid surface, like a table or a big, wooden wall unit.

Today's TVs are bigger than ever, but they are also incredibly thin and much lighter than CRTs, giving consumers more options on how to display their crystal-clear screens. In Part 3 of the Hot Tips series for buying a TV, we look at wall-mounted TVs versus TV stands, and how consumers can determine the choice that is right for them.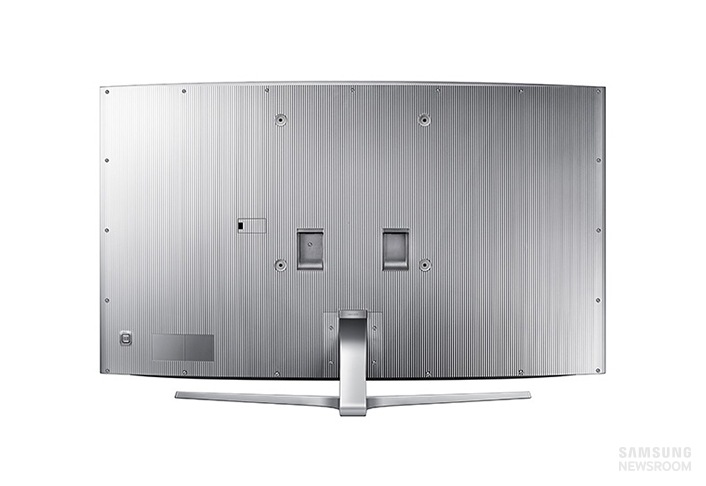 Wall Mounts and Stands, Pros and Cons
Each choice for setting up a TV has good and bad points, and it is up to each person to choose the option that works best for their situation. Stands have the advantage of organization and design. They need to be set down on a flat surface, like a wall unit or a table, making the TV like a piece of furniture, too. Stands are also relatively easier to move, in case you want to place your TV in a different location. Plus, using a stand together with furniture makes it easier to organize all the cables that connect to the TV and related equipment (like a cable TV set-top box, Home Theatre Systems or a Blu-ray player), arranging them so they are out of sight and tidy. However, using a stand does mean the TV will take up more space, reversing some of the benefits of that ultra-thin screen.

Wall-mounting a TV, on the other hand, can save a lot of space in a room, making it a good choice for designing an interior that is more open. By being installed on the wall, the TV is still quite visible from the sofa or other favourite location, but it is up and away from the flow of the room. Even curved TVs can be mounted on the wall. In fact, today's curved TVs made by Samsung Electronics have been designed with their complete appearance in mind, from 360 * degrees. The bezel wraps around the TV, appearing straight from the front, but with the sides meeting the rear of the TV seamlessly in a restrained curve. The back of the TV has a clean and simple design made of elegant black metal. No matter where you set it up, a Samsung curved TV looks stylish and sharp from all angles.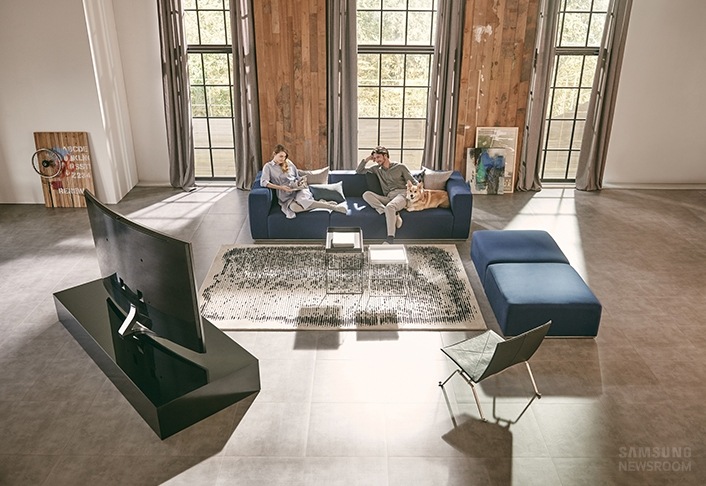 But while wall-mounted TVs are popular nowadays, they do have their drawbacks. Not all walls can support a large TV—some are too weak, while other materials, like stone or slate, cannot be easily drilled into. Also, once a TV is mounted on the wall, it is fixed there and can only be swivelled if you want to change viewing direction.

Whatever choice is right for the consumer, it is best to select a professional installation. But the cost of hanging a TV on the wall or setting up a stand can vary a lot by country and by retailer—some do not charge extra for installation, but at other stores it is up to the buyer to arrange and pay for installation.

In addition, you can always change your mind. A TV on a stand can be placed on a wall, or a wall-mounted TV can be taken down and set up on a stand instead—although a consumer should always be careful to get the right make of stand. Just ask at an official retail outlet or support centre to be sure you get the proper stand for a particular TV. Of course, here too costs can vary widely, but a consumer should expect to pay roughly R2400 to R3200 to make the transition.

New Stands for a New TV Age
These days, there are new types of TV stands appearing on the market, giving consumers new choices in design, particularly in the European, CIS and Korean markets. One new type of floor stand growing in popularity is the tripod style. Three slender legs give the TV a real light look, but the stand is surprisingly strong and well-balanced. The tripod stand is good for people who want an open design look to their room, with the TV standing freely on the floor.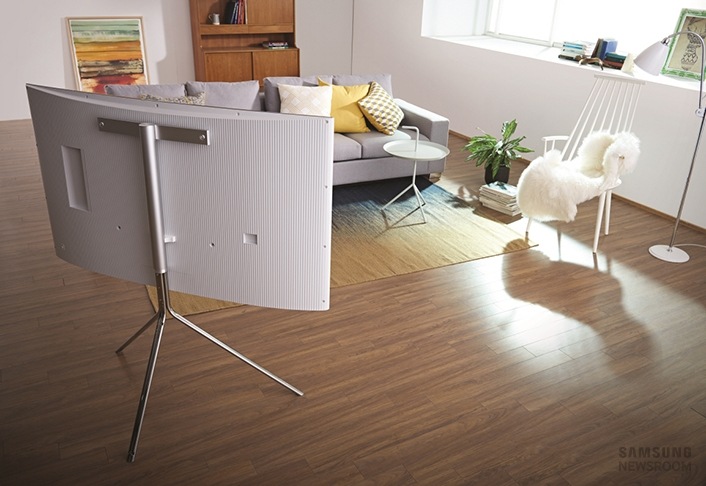 One of those tripod stands has another option that is quite unusual—it can also hold a Samsung soundbar. The soundbar can be attached just below the TV, so the entire system works together as an attractive unit. Not only has this stand been developed to provide the ideal fit and best possible support, it perfectly complements the elegant look of the two home entertainment devices.
However, for these new stands, they are limited to TVs that are 55 inches or smaller. Larger than 55 inches, and the TVs become too big and heavy for the tripod stand to support them.

Whether a consumer chooses to put their TV on a stand or mounted on the wall, today's TVs offer a better viewing experience than ever. By selecting the TV mounting that is right for them, a consumer can make their experience even better.
*** Disclaimer: Tripod stands only available in certain countries.

View the Range:
TV
Share this article:
Sign up to get updates delivered directly to your inbox
Submit a review
Samsung is a registered trademark of Samsung Electronics Co., Ltd. All other brand, product, service names and logos are trademarks and / or registered trademarks of their respective owners.
The above content is provided for information purposes only. All information included herein is subject to change without notice. Samsung Electronics is not responsible for any direct or indirect damages, arising from or related to use or reliance of the above content.
Source:
Samsung Newsroom
List
No Prev Page
No Next Page