Hot Tips for Buying a Cool TV, Part 3-B: Samsung TV Stands
Feb 17. 2016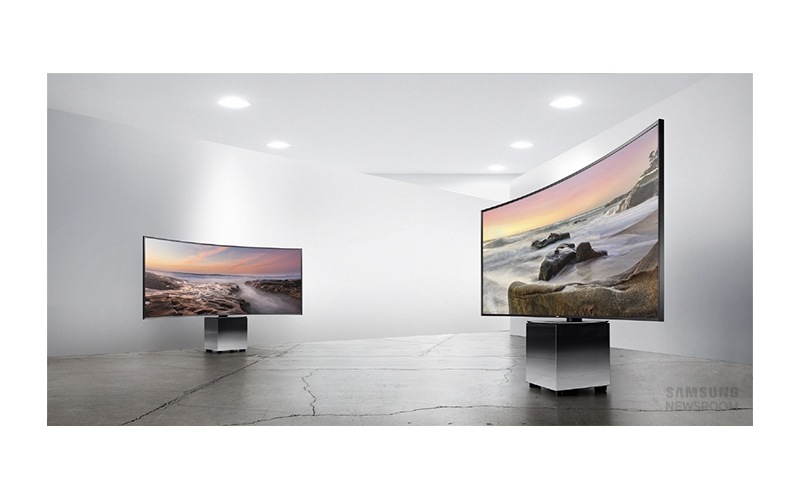 As a pioneer in TV design, Samsung Electronics is also a leader in TV stands. Over the years, Samsung has introduced many unique and premium designs to the TV industry.
Back in 2006, Samsung introduced the Bordeaux TV, which came with a round Swivel stand, giving the TV and stand together the shape of a wine glass.
With the rise of curved TVs, Samsung changed its stand designs again. In 2014, Samsung introduced the Aero stand, which had the same 4200R curvature (that is, curved with a radius of 4.2 meters) as the TV. It perfectly matched with the curved screen from all angles.
Then, in 2015, the V-Beam stand was introduced for SUHD screens, creating the illusion of the TV floating freely in the air.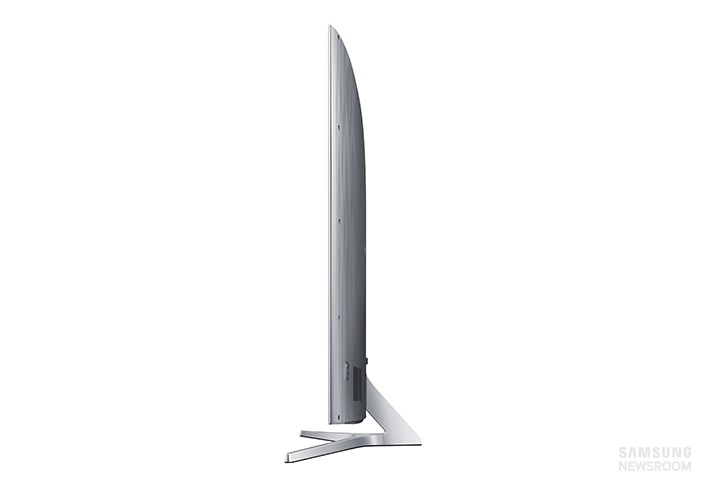 The S9W brought new meaning to state-of-the-art technology, with a unique look created by Yves Béhar, an internationally acclaimed designer. The large and thin curved screen rests upon a gallery-like cube stand. The cube's chrome material reflects the surface around it, with a black gradient at the top to make the frame look as though it is floating above, fading into the plinth.
In September 2015, Samsung introduced the Serif TV, teaming up with the famous furniture designers Ronan and Erwan Bouroullec. Serif TV forms a clear capital "I" shape, its slim body broadening to form a flat surface at the top, like a small shelf. The Serif TV can be placed anywhere, either resting on a flat surface or standing directly on the floor using the detachable legs.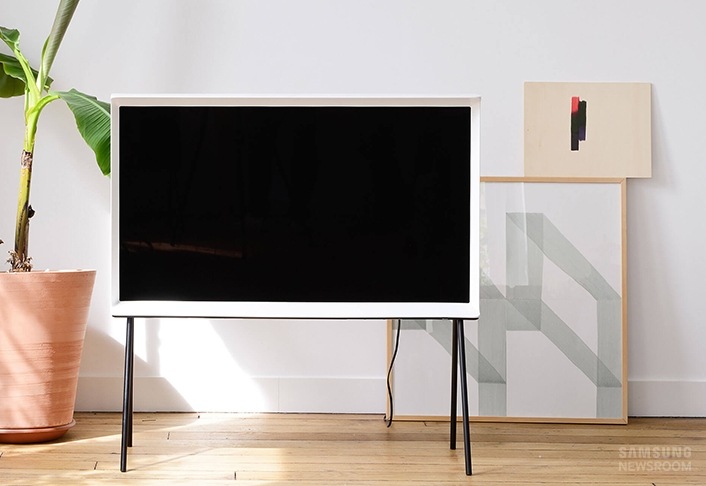 View the Range:
TV
Share this article:
Sign up to get updates delivered directly to your inbox
Submit a review
Samsung is a registered trademark of Samsung Electronics Co., Ltd. All other brand, product, service names and logos are trademarks and / or registered trademarks of their respective owners.
The above content is provided for information purposes only. All information included herein is subject to change without notice. Samsung Electronics is not responsible for any direct or indirect damages, arising from or related to use or reliance of the above content.
Source:
Samsung Newsroom