[Infographic] A Timeline of Samsung Electronics' Firsts in the TV Industry
May 31. 2016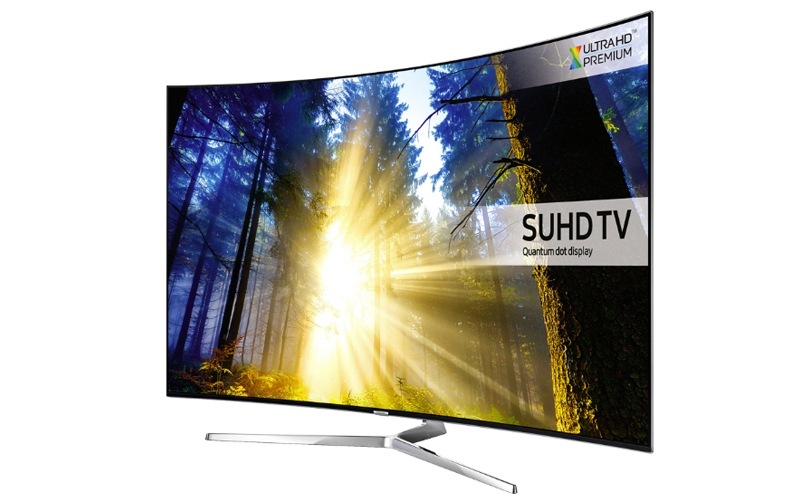 Samsung's pioneering technologies and innovative products have changed the TV viewing experience
Television has nearly 100 years of history, with Samsung Electronics entering the TV business in 1969. Today, however, after several decades of making significant technological advances, the company has become the global leader in the TV industry. Samsung's pioneering technologies and innovative products have changed the TV viewing experience for consumers and propelled the company to become the world's top-selling brand for ten consecutive years. Here is a look at ten of Samsung's most important world-first achievements.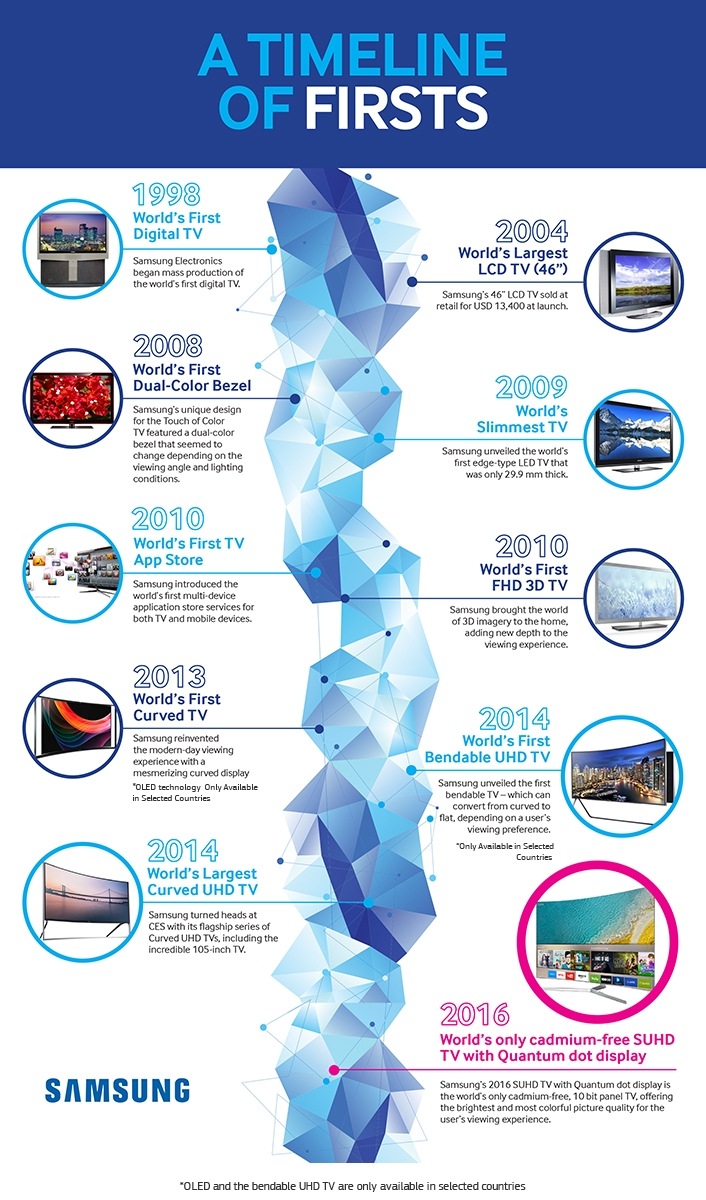 View the Range:
TV
Share this article:
Sign up to get updates delivered directly to your inbox
Submit a review
Samsung is a registered trademark of Samsung Electronics Co., Ltd. All other brand, product, service names and logos are trademarks and / or registered trademarks of their respective owners.
The above content is provided for information purposes only. All information included herein is subject to change without notice. Samsung Electronics is not responsible for any direct or indirect damages, arising from or related to use or reliance of the above content.
Source:
Samsung Newsroom
List
No Prev Page
No Next Page