[Infographic] Galaxy S6 edge+: The Ultimate Multimedia Device
Sep 15. 2015
Samsung has created an incredible device for the most demanding multimedia consumers, the Galaxy S6 edge+. With a 5.7-inch Quad HD Super AMOLED, dual-edge display, the S6 edge+ is the most immersive screen available, with new features that are more functional and fun than ever. Thanks to the best cameras and innovative features, the Galaxy S6 edge+ allows users to share photos and videos with friends on social media easier and faster. Check out the coolest and most cutting-edge features below.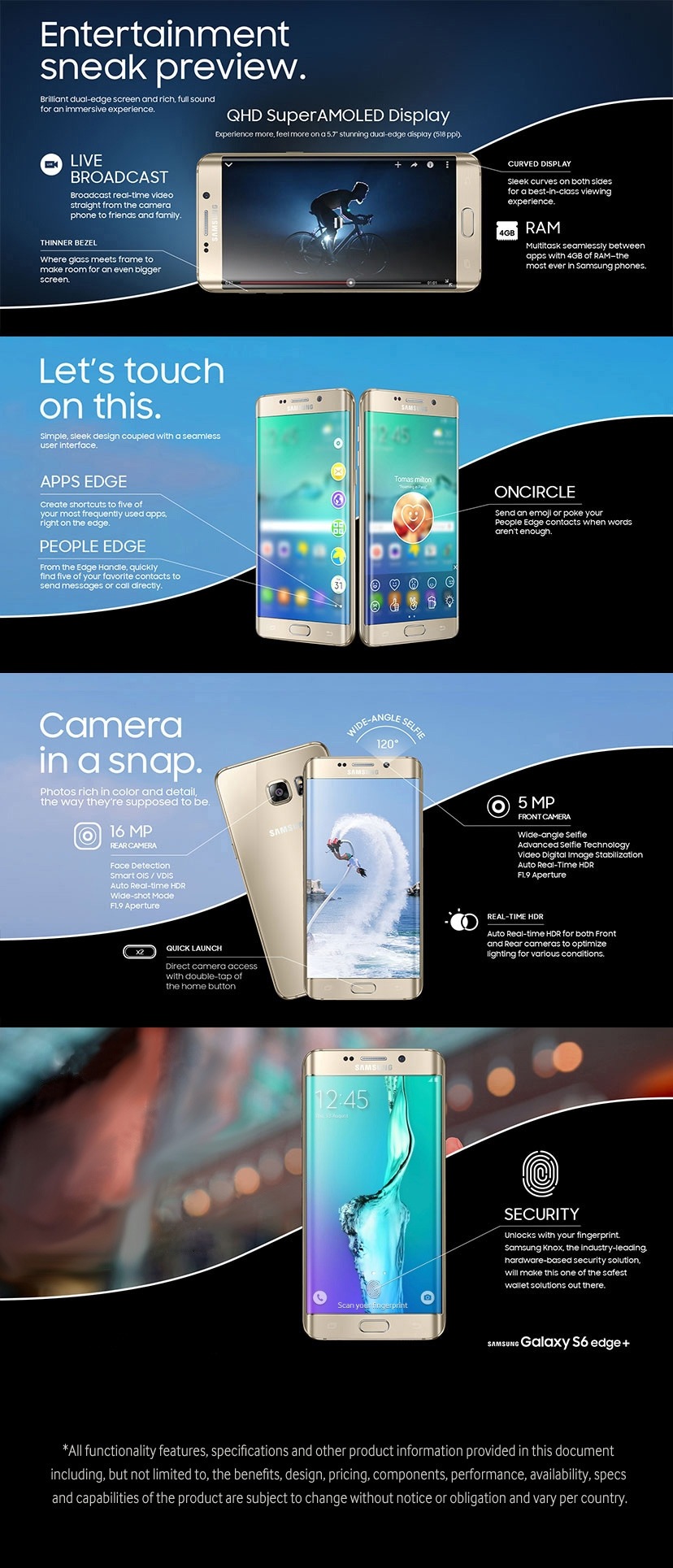 View the Range:
Smartphones
Share this article:
Sign up to get updates delivered directly to your inbox
Submit a review
Samsung is a registered trademark of Samsung Electronics Co., Ltd. All other brand, product, service names and logos are trademarks and / or registered trademarks of their respective owners.
The above content is provided for information purposes only. All information included herein is subject to change without notice. Samsung Electronics is not responsible for any direct or indirect damages, arising from or related to use or reliance of the above content.
Source:
Samsung Newsroom
List
No Prev Page
No Next Page