[Infographic] Spec Comparison: Galaxy Note 4 vs Galaxy Note5
Sep 15. 2015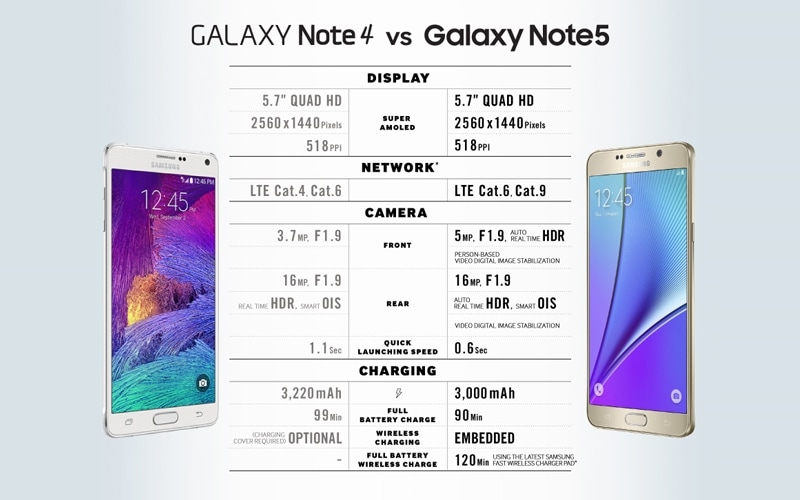 The best screen technology, the most advanced camera for high quality photos and videos, the latest fast wireless and wired charging, and an incredibly powerful processor — these are just some of the major improvements that users will get with the Galaxy Note5. Take a look at our ongoing commitment to bold, fearless innovation that meets the needs of our consumers with the Galaxy Note5.
View the Range:
Smartphones
Share this article:
Sign up to get updates delivered directly to your inbox
Submit a review
Samsung is a registered trademark of Samsung Electronics Co., Ltd. All other brand, product, service names and logos are trademarks and / or registered trademarks of their respective owners.
The above content is provided for information purposes only. All information included herein is subject to change without notice. Samsung Electronics is not responsible for any direct or indirect damages, arising from or related to use or reliance of the above content.
List
No Prev Page
No Next Page