[Infographic] Spec Comparison: Gear Fit2 vs Gear Fit
Aug 11. 2016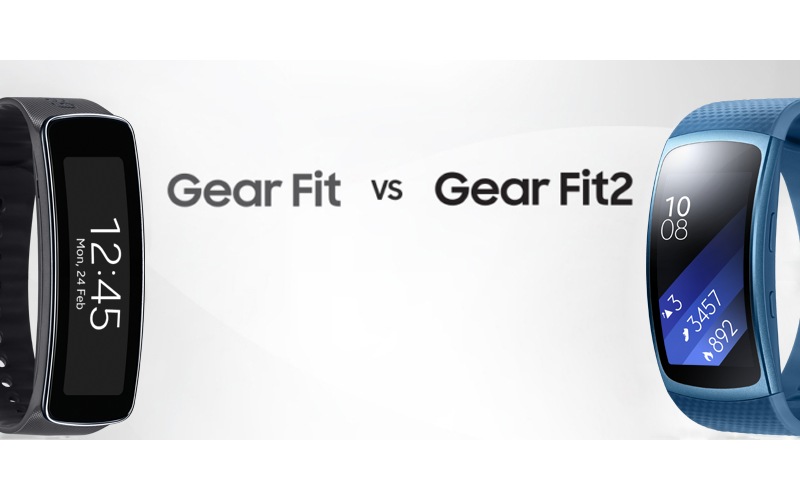 Samsung's all-new Gear Fit2 is a GPS sports band that blends fitness with fun. It enhances your workout, not only with its standalone music player, but also with its equipped GPS and heart rate monitor (HRM) that provide instant feedback on your workout progress. View the infographic to see how the new Gear Fit2 has been designed to meet the fitness needs of people.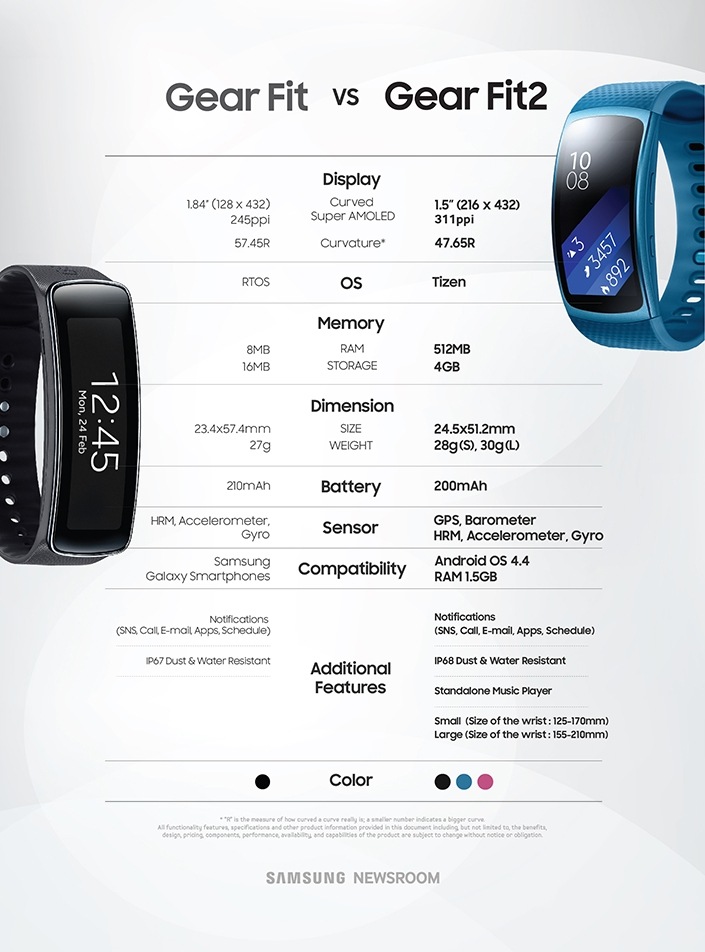 * Gear Fit2 pairs with smartphones running on Android OS 4.4 and higher with over 1.5 GB RAM.
* All functionality features, specifications and other product information provided in this document including, but not limited to, the benefits, design, pricing, components, performance, availability, and capabilities of the product are subject to change without notice or obligation.

View the Range:
Wearables
Share this article:
Sign up to get updates delivered directly to your inbox
Submit a review
Samsung is a registered trademark of Samsung Electronics Co., Ltd. All other brand, product, service names and logos are trademarks and / or registered trademarks of their respective owners.
The above content is provided for information purposes only. All information included herein is subject to change without notice. Samsung Electronics is not responsible for any direct or indirect damages, arising from or related to use or reliance of the above content.
Source:
Samsung Newsroom
List
No Prev Page
No Next Page