Tips & Tricks: Managing Your Phones Calendar
Apr 28. 2016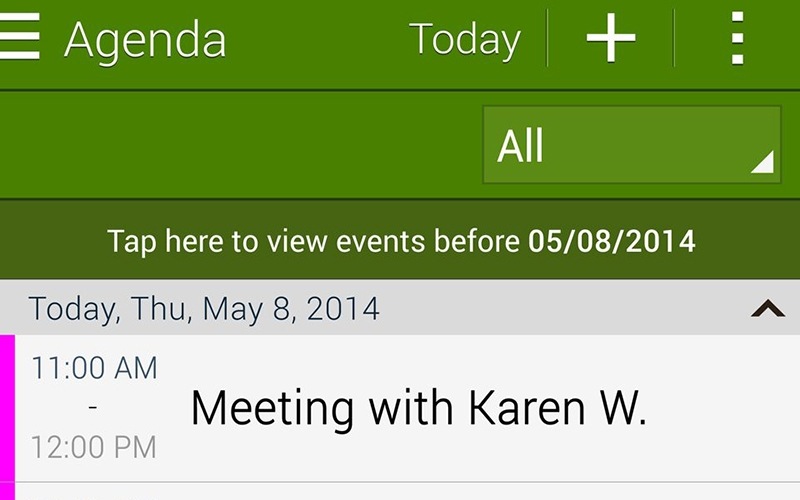 Consult your phone's calendar by day, week or month; create events and tasks; and set an alarm to act as a reminder. Here are a few tips to help you set up and navigate your Calendar.
Set up a Google Account
Google Calendar is built into the phone and synchronises both new and existing entries between your phone and your online Google account. To get the most out of your Calendar, we recommend creating a Google Account (or signing in to an existing account). Set up a Google Account on your device in the Accounts section of the Settings app.
Create a Calendar Event or Task
Keep your busy schedule on track by adding important events and tasks into your calendar.
From a Home screen, tap Apps > Calendar.

Tap Create new and select one of the following options:
Add event: Enter an event with an optional repeat setting.
Add task: Enter a task with an optional priority setting.
Enter details for the event or task, and then tap Save.

Delete Calendar Events or Tasks
When an event is canceled or a task no longer needs to be completed, removing it from your Calendar is easy: From a Home screen, tap Apps > Calendar. Tap an event or task to view it. Tap Delete.

To delete multiple events or tasks, tap More options > Delete, select events or tasks, and then tap Delete.

Share Calendar Events
Share an event with your contacts: From a Home screen, tap Apps > Calendar. Tap to view an event or task. Tap More options > Share via, select a sharing method, and follow the prompts.
Calendar Settings
These settings allow you to modify settings associated with using the Calendar. From a Home screen, tap Apps > Calendar. Tap More options > Settings. Tap an option and follow the prompts.

Photo Credits: Samsung

Reference techlife.samsung.com
View the Range:
Smartphones
Share this article:
Sign up to get updates delivered directly to your inbox
Submit a review
Samsung is a registered trademark of Samsung Electronics Co., Ltd. All other brand, product, service names and logos are trademarks and / or registered trademarks of their respective owners.
The above content is provided for information purposes only. All information included herein is subject to change without notice. Samsung Electronics is not responsible for any direct or indirect damages, arising from or related to use or reliance of the above content.
List
No Prev Page
No Next Page