UHD TVs are now revitalizing the TV market
Sep 29. 2015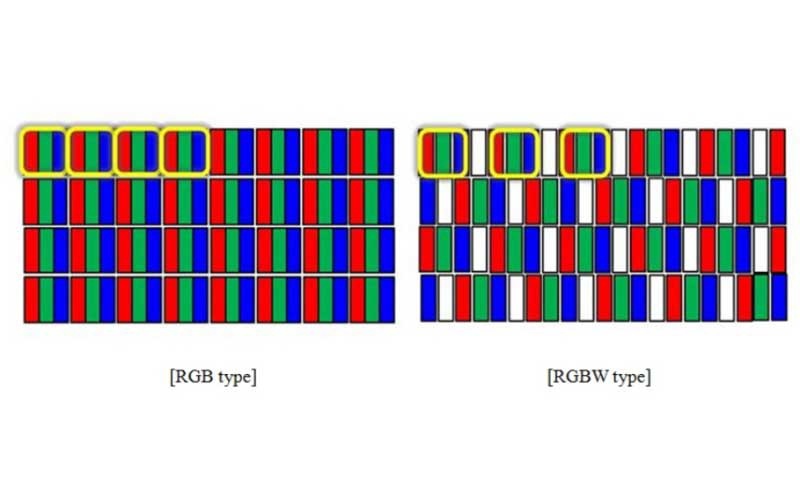 In recent months, UHD TV – also known as 4K TV – has emerged as the mainstream consumer option within the TV market. According to market forecast by IHS DisplaySearch, up to 230.8 million flat panel TVs are expected to be sold worldwide in 2015, with UHD TVs constituting 13.3% of the total shipment; which translates into 30.6 million units. Considering that the ratio of UHD TVs among the entire TV market was only 5% (11.7 million units) last year, it is fair to say that UHD TVs are now revitalizing the TV market.
Such explosive market response is largely due to the fact that UHD TVs deliver more life-like images with magnificent detail – a level of precision only comparable to what we can see with the naked eye.

The resolution of UHD TV's is four-times greater than that of conventional full HD TVs of equal size – hence the name "4K" TVs. The industry regards the creation of UHD as the most revolutionary leap forward in visual technology since the development of full HD nearly a decade ago. However, with such picture quality at stake, it is important to understand the kind of '4K' to look for in "UHD TVs."
Pixel structure can impact native resolution
A display is comprised of pixels as the smallest unit. Every pixel needs to have all red, green and blue lights for each of them to produce accurate colours. (Red, green and blue lights on together make white; having all of them off makes black)

When these pixels add up, they look something like this:
RGBW is a modified version in which parts of RGB are transformed into white lights. However, not only do the whites in RGBW become holes when representing colours, they also distort the pixel structure, making it very difficult to define the sharp lines that are crucial to UHD. In other words, these white pixels restrict and limit the colour palate a TV is capable of showing on its display panel, while diluting the overall picture quality by affecting clarity, brightness and sharpness.

This is what happens:

Because of this phenomenon, Nemko, the Norwegian Board for testing and approval of electrical equipment, concluded that "the resolution of RGBW is inferior to UHD resolution, and has some issues displaying UHD vertical colour lines."
Reproducibility with test patterns (Nemko)
VDE Testing and Certification Institute, a European technical-scientific association, also conducted an independent quality verification test. The results revealed that "with RGBW, there's a loss of 25 percent clarity with horizontal resolution" and that when conducting a black and white dot test, "RGBW wasn't capable of displaying the pattern accurately."
Stricter standards to ensure true UHD images
Industry organisations, including The Consumer Electronics Association (CEA) and The Digital Europe (DE), recently established clear industry standards and UHD certification programmes. Both DE and CEA have clearly defined UHD standards that a pixel must be able to independently reproduce a full range of colours. This means that a pixel is only considered a real pixel if the three primary colours of light – red, green, blue – are included, regardless of additional non-RGB sub pixels.

CEA, which is accredited by the American National Standards Institute (ANSI), is made up of members from more than 2,000 companies from the consumer technology industry throughout the U.S. The organisation is a trusted source within the consumer electronics industry. DE – which represents the digital technology industry in Europe – is made up of members from some of the world's largest IT, telecoms and consumer electronics companies and national associations from across Europe. As the #1 TV maker 9 years running, Samsung has acquired UHD certification marks from both DE and CEA for all of its 2015 UHD TV models.

Samsung has been making TVs since the 70s and have strived to offer the best to customers. As a part of this endeavor, Samsung Electronics encourages leaders in the TV industry to commit to an industry-wide effort to deliver the most accurate product information to consumers.

For more information on DE's UHD certification programme, please visit:
http://www.digitaleurope.org/Services/Highdefinitionlogos/UHD.aspx

For more information on CEA's UHD certification programme, please visit:
https://www.ce.org/News/News-Releases/Press-Releases/2014/CEA-Updates-Characteristics-for-Ultra-High-Definit.aspx
View the Range:
TV
Share this article:
Sign up to get updates delivered directly to your inbox
Submit a review
Samsung is a registered trademark of Samsung Electronics Co., Ltd. All other brand, product, service names and logos are trademarks and / or registered trademarks of their respective owners.
The above content is provided for information purposes only. All information included herein is subject to change without notice. Samsung Electronics is not responsible for any direct or indirect damages, arising from or related to use or reliance of the above content.
Source:
Samsung Newsroom
List
No Prev Page
No Next Page