[Video] Samsung Wireless Audio-360 Omnidirectional Sound Test
Oct 07. 2015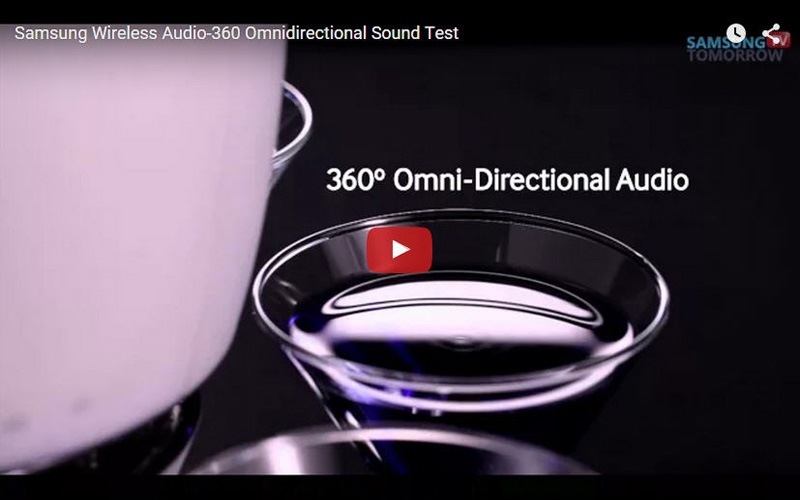 Traditional speakers, which are designed to emit sound waves out in one direction, may soon be a thing of the past. The future of audio has arrived with the Samsung Wireless Audio-360 speaker, which distributes sound evenly in all directions. Thanks to its Ring Radiator technology, the innovative speaker offers a completely seamless audio experience, promising balanced, dynamic sound, whether used for playing music or media audio. Its modern oval-shaped structure is not only appealing to the eye, but ensures a smooth delivery and reduction of sound distortion and noise. Experience the Samsung Wireless Audio-360 in all its glory in this omnidirectional sound test video.
View the Range:
Audio&Video

Share this article:
Sign up to get updates delivered directly to your inbox
Submit a review
Samsung is a registered trademark of Samsung Electronics Co., Ltd. All other brand, product, service names and logos are trademarks and / or registered trademarks of their respective owners.
The above content is provided for information purposes only. All information included herein is subject to change without notice. Samsung Electronics is not responsible for any direct or indirect damages, arising from or related to use or reliance of the above content.
Source:
Samsung Newsroom
List
No Prev Page
No Next Page