Design Your Home and Redefine
Your Style
Tips to designing a unique space and finding your own style through art.
Kirsten Grove is an interior designer and consultant. The first thing you'll notice when scrolling through her Instagram is her eclectic yet minimal style. For her, nothing beats a good mix and match of styles, as well as embracing artwork to complete the room's ambiance.
"Mix & match yet staying minimal - the key to the magic"
Kirsten takes inspiration from artists that combine colors and shapes to create her distinct layering style with various design elements—taking care not to go overboard. Her main focus is to keep things simple yet sophisticated, with props and small splashes of color here and there. One way she transforms a room is to include a unique piece of art. A room with the right artwork not only changes the scenery, but enhances the space around it.
Elevate your space with art
"Art is so important in a space"
Simply styling tips
Every wall has beautiful potential
Every artist needs a canvas and for an interior designer, that canvas is the wall. Kirsten believes there are three fundamental elements to a wall: paint, lighting and molding. Paint adds color to the canvas, while lighting enhances the canvas and molding frames everything together. Once you've got your base, begin layering design elements, like art or paintings. Kirsten suggests mixing various sizes in one space to create a beautiful gallery. The larger pieces draw focus, while a mix of smaller ones create detail and intrigue. There are so many options and countless possibilities.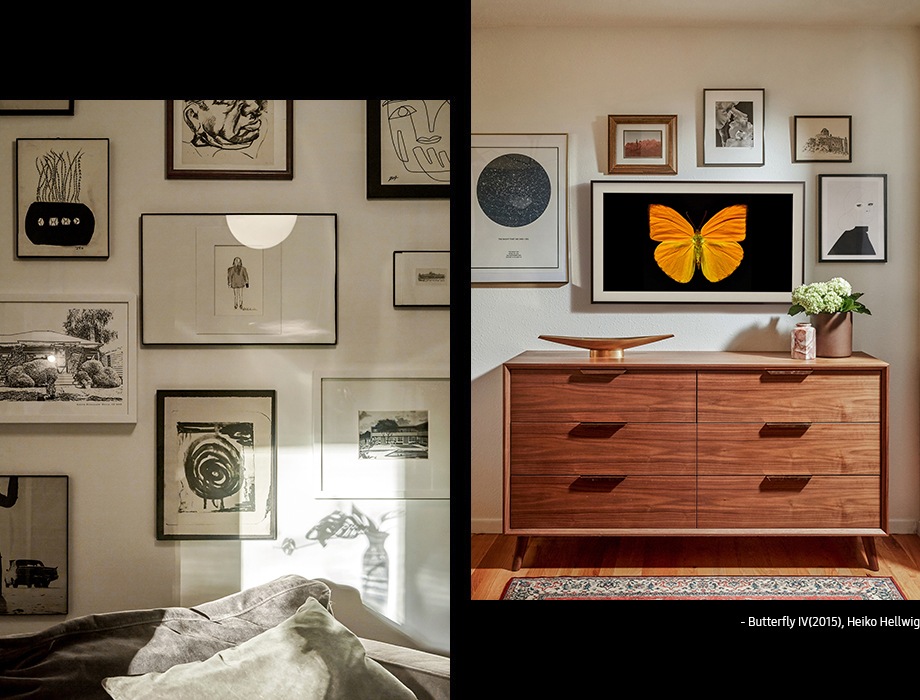 Experiment with color combinations
"It's amazing what can happen when you paint a room a different color," says Kirsten. Allow yourself artistic freedom and don't be afraid to experiment with contrasting colors. Layer different tones of decorations on your walls or hang one bright painting against a clean, white wall. The right framing is as essential as choosing a suitable piece of art. Kirsten recomments The Frame TV as part of a home gallery, so you can change up your display with the press of a button and make those pieces pop with different colored, changeable bezels.

Art Mode
Select and display artwork that suits your style and ambiance with The Frame.
- Golfer in New York, USA(1993), Thomas Hoepker
3
Complete the moment with a piece of art
As Kirsten loves to host gatherings, she often prepares specific dinner menus tailored to her guests' tastes. Customizing experiences to fit each unique occasion is something she enjoys doing. With Art Mode, you can make the atmosphere more suitable for whatever event you host—whether that means displaying a captivating statement piece or a warm, inviting photo. Set the tone and mood of the occasion with different styles of art.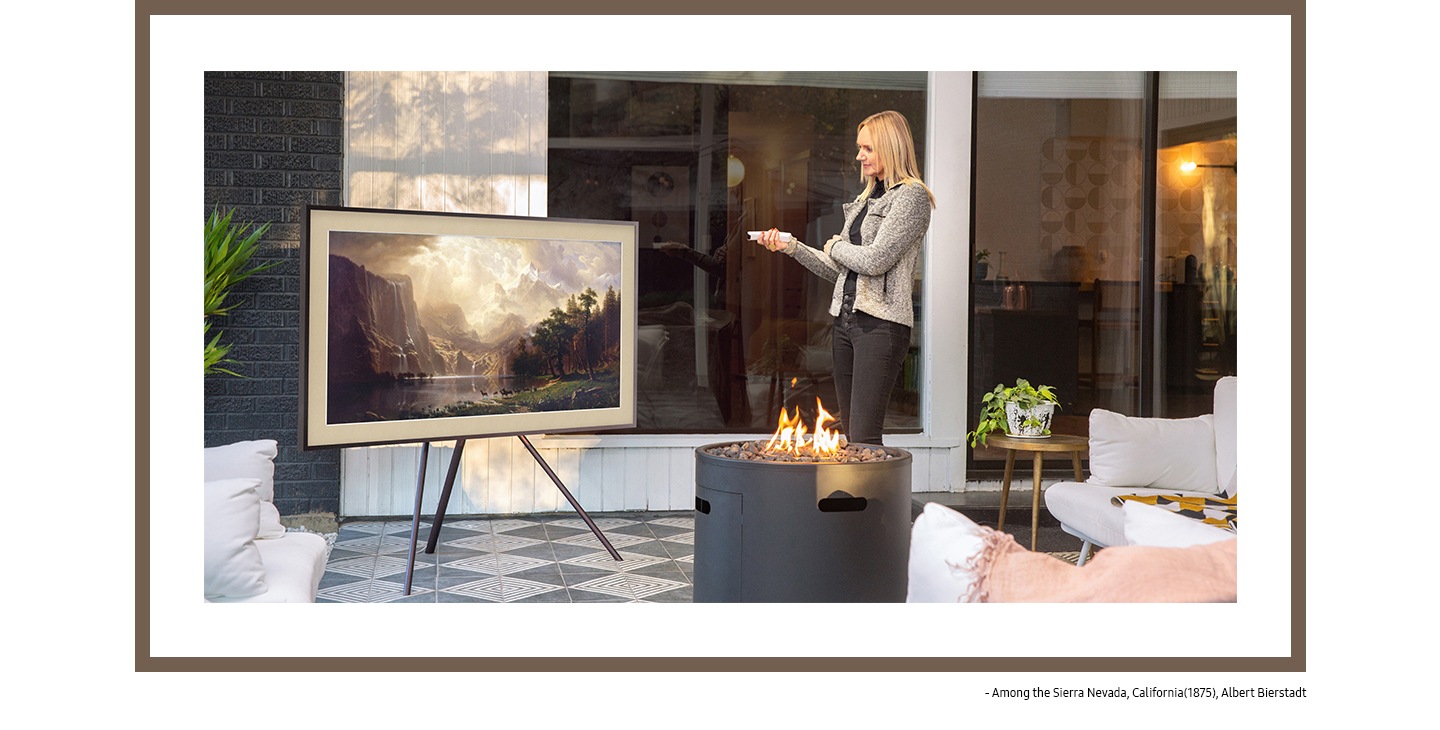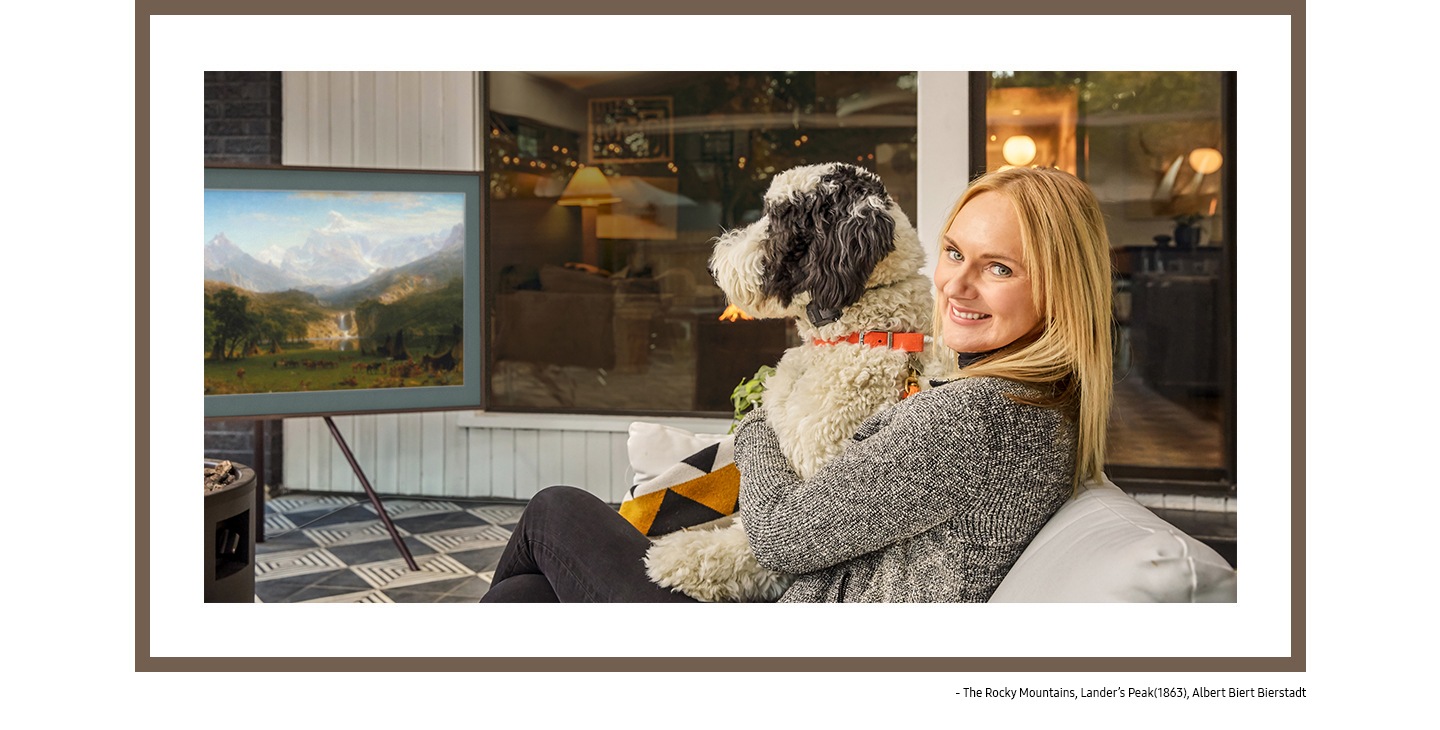 "Small details can change the look of a space"
Sometimes, all it takes is one small detail to change the whole vibe of a room. Having The Frame hang flush to the wall gives your room a more gallery-like feel, while setting it on a studio stand really centers the focus like a showcase. Not to mention, what you choose to display on the screen can also change the ambiance of the space. A versatile piece like The Frame makes it easy to incorporate fresh design elements to a room, while maintaining a clean and simple aesthetic.
Redefine your living space
Complete the look of your home with The Frame.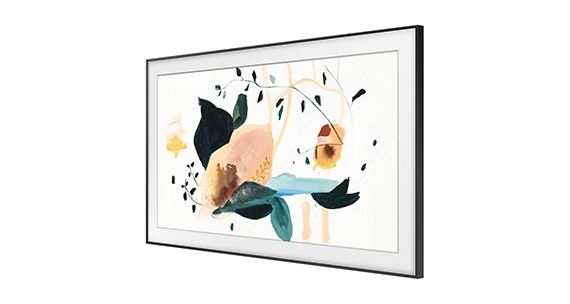 * Images are simulated and for illustration purposes only. The appearance, design and GUI (Graphic User Interface) specifications not affecting product performance are subject to change without notice.
* A Samsung account is required to set up TV.
* Smart service and GUI (Graphic User Interface) may vary by model and region.
* The gap may differ based on the installation and wall type.
* Customizable frame and studio stand sold separately.
* Please refer to the product detail page for each model.