Capacity Meets Speed
Get more capacity and speed
Samsung has broken the barrier of speed and capacity in microSDs by rolling out its highest-capacity microSD EVO. No longer worry about running out of memory on your mobile device. You can capture and store more memories with this amazing microSD card, equipped with our V-NAND technology.
LEARN MORE
Capture Life Vividly
Capture life in 4K UHD
Memorable moments are often fleeting. Store them forever in breathtaking 4K Ultra HD with the Samsung microSD 256GB card. Take rich 4K UHD videos with your smartphone, tablet or camera and relive them as vividly as the day they happened on your 4K UHD TV or monitor.
SEE ALL PRODUCTS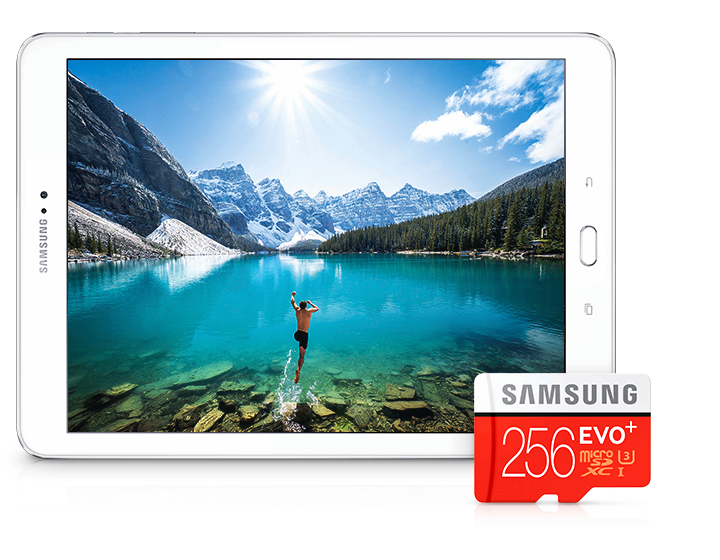 Store More on Your Mobile
Expand smartphone memory in a snap
The last thing you want to happen when you're ready to capture that priceless moment with your smartphone is run out of memory. Samsung's got you covered with its microSD memory expansion cards. Simply slide the card into the expansion slot of your Android™ smartphone and add 256 GB of capacity.
SEE ALL PRODUCTS
* Android is a trademark of Google Inc.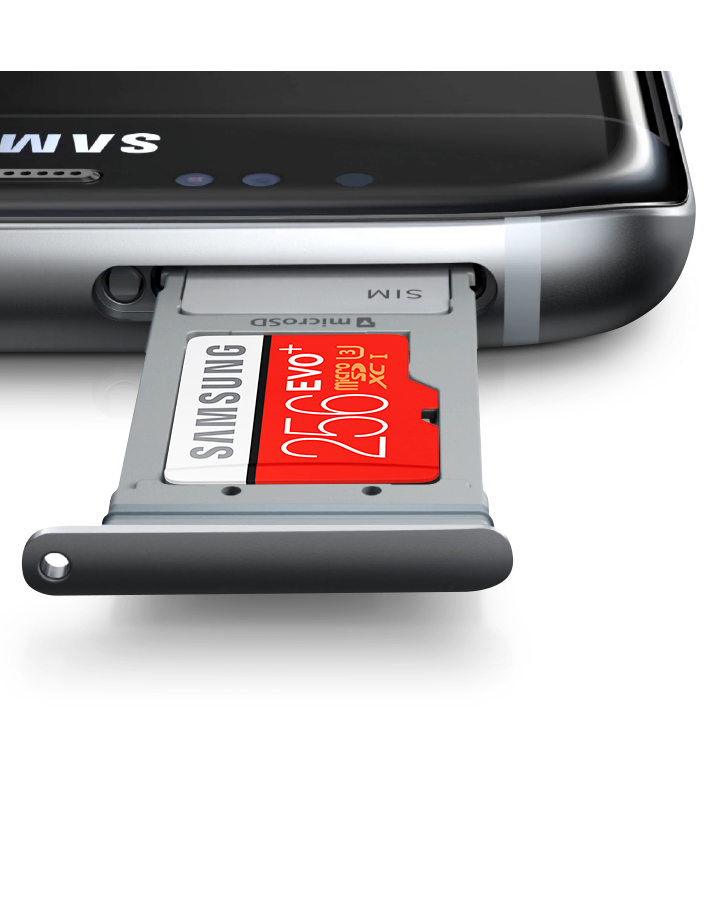 * Android is a trademark of Google Inc.