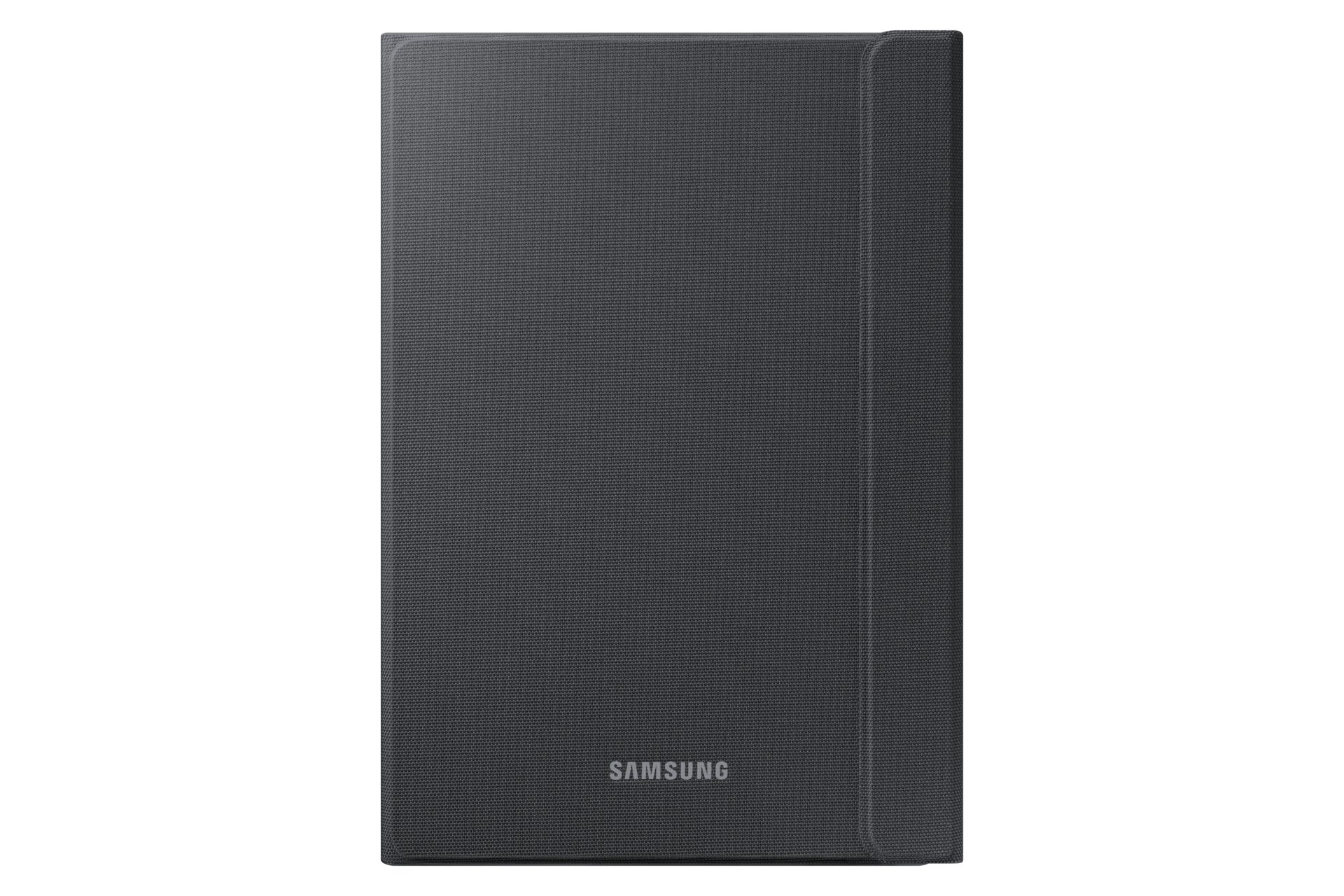 Tab A 9.7" Book Cover (Fabric)
EF-BT550BSEGWW
Stylish Design
Give your Galaxy Tab A a style upgrade with the planner-look Galaxy Tab A Book Cover, made of soft, leather-feel material. With a range of four striking colours to choose from, the cover provides you with reliable protection – without compromising the slim look of your Galaxy Tab A.
Versatile Standing Modes
Adjust your Galaxy Tab A Book Cover to three different standing modes and enjoy a more comfortable media interaction experience. Typing Mode is a boon when composing messages and writing memos; use Touch Mode when surfing the Web and reading eBooks and magazines; and switch to Viewing Mode when you want to kick back and watch your favourite movies.
Durable Protection
Crafted for exclusive use with the Galaxy Tab A, the Galaxy Tab A Book Cover provides peerless protection against shock and scratches by safeguarding the front, edges and rear of your device.
Auto Display On-Off Function
Enjoy unbeatable usability with the Galaxy Tab A Book Cover. Opening the cover automatically turns your device's display on when in standby mode, while closing the cover will toggle the display off mode, helping you to cut down on battery usage – minus the need for button pressing.
* Key feature may different from Key Spec.

* Images are for illustration purposes only and the accessories are sold separately.
* Features and specifications are subject to change without prior notification and may vary per country, please check in store for more details.

* Dimension: Size and weight may vary by the device's configuration and manufacturing process.
* Network band: The bandwidths supported by the device may vary depending on the region or service provider.

* External Memory may be used to store media (photos, video, and music files) but application storage on external device may be limited or unavailable on certain handset models.
* Features - Some Samsung Health/Fitness applications and related software is not intended for use in the diagnosis of disease or other conditions, or in the cure, mitigation, treatment, or prevention of disease.
* Data - Internet connection required. Data and subscription charges may apply. Content subject to availability in country.

* Notice to our customers - safe battery use (certain Mobile devices don't have removable back covers and customer removable batteries - In this case the battery is a Service replaceable part and not a customer replaceable part and special tools are required).
* In case of repair, Devices without removable batteries should be booked with a Samsung Authorised Service Centre. Please purchase Samsung-branded batteries from reputable and approved sellers to ensure the batteries are not counterfeit.

* Use only Samsung-approved accessories. Using unapproved accessories will not be covered by the warranty, and may cause performance problems and malfunctions as well as damage the device.