Galaxy Note7 Banned From All Flights
Oct 26. 2016
Samsung South Africa supports global Galaxy Note7 exchange program at local airports
JOHANNESBURG, South Africa – 26 October, 2016 – Samsung South Africa, in support of the global recall and banning of Galaxy Note7 devices from flights, is implementing a seamless and efficient exchange programme with exchange kiosks at major local airports.
As a precautionary measure Samsung South Africa is setting up these exchange kiosks at the departure points at OR Tambo, Cape Town and Durban international airports, to help with the smooth exchange of affected devices.

Promoters at the kiosks will assist all consumers with a Galaxy Note7 to quickly and seamlessly replace their devices with the Samsung Flagship Galaxy S7 edge.

"Although the Galaxy Note7 has not been launched in South Africa, we are aware that a small number of consumers managed to acquire a Note7 device by either buying it overseas or through parallel imports. The safety of our customers and those passengers travelling by air remains a priority for us and we would like to emphasise that this ban and recall only affects the Galaxy Note7 device. It does not apply to the Galaxy S7 or Galaxy S7 edge, previous Galaxy Note smartphones or any other Samsung Galaxy devices," Craige Fleischer, Director: Integrated Mobility at Samsung South Africa stresses.

In order to distinguish between the Galaxy Note7 (model number: SM - N930) and the Galaxy S7 or Galaxy S7 edge it is important to note that the Galaxy Note7 is the latest Samsung smartphone device that was launched globally and which has a stylus (S-Pen), as below, while the Galaxy S7 and Galaxy S7 edge does not feature the S-Pen stylus.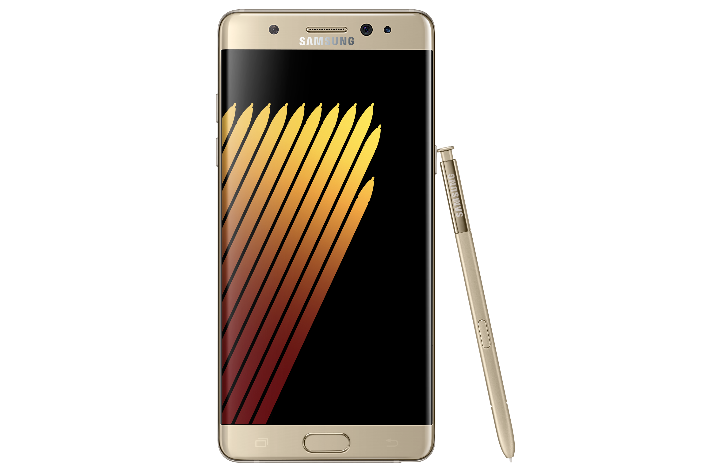 For customers' convenience, Samsung will ensure that their personal data will be safely transferred to the new device when exchanging their Galaxy Note7 for a Galaxy S7 edge device.
"Customers who own or have a Galaxy Note7 in their possession will not be able to board a plane if they have the device on them in person, in carry-on baggage or in checked baggage," says Fleischer.

In order to verify the user's identity and/or ownership of the Galaxy Note7 for the exchange to a Galaxy S7 edge or a full refund, the following information will have to be submitted at the airport kiosks in accordance with applicable laws and regulations:
Name, nationality, phone number, email, address, place of departure and arrival; and
IMEI number and serial number of the Galaxy Note7.
"We making a friendly request to all travellers who might be in possession of a Galaxy Note7 to participate in the exchange program and to visit the Samsung exchange kiosks at the various airports prior to booking in for their flight," Fleischer concludes.

About Samsung Electronics Co., Ltd.
Samsung Electronics Co., Ltd. inspires the world and shapes the future with transformative ideas and technologies. The company is redefining the worlds of TVs, smartphones, wearable devices, tablets, cameras, digital appliances, printers, medical equipment, network systems and semiconductor and LED solutions. For the latest news, please visit the Samsung Newsroom at news.samsung.com.
For further information, please contact: