Samsung Electronics 7th in Interbrand's Best Global Brands for 2016
Oct 12. 2016
Launch of new premium lineups strengthens the company's brand power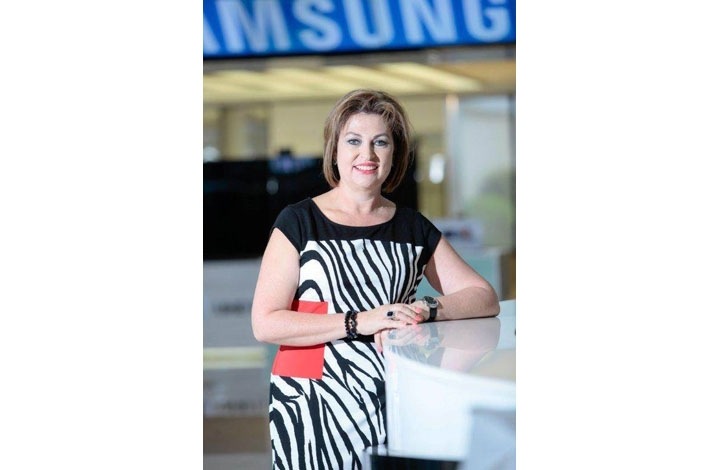 JOHANNESBURG, South Africa – 12 October, 2016 – Samsung Electronics announced today a ranking of seventh in Interbrand's 'Best Global Brands 2016', with its brand value of $51,808 million – a 14 percent increase from last year.
Samsung has ranked within Interbrand's Top 10 for the past five years and has continually demonstrated growth in brand value. In the last ten years, Samsung has made remarkable achievements as a global company, with its brand value having tripled as a result, increasing by 320 percent.

"This year, Samsung's launch of premium line-up products in its core businesses, namely mobile, TV and home appliances, as well as its consumer-centric marketing activities and innovation, were deemed to strengthen the company's brand power and drive growth in the corporate brand value," says Michelle Potgieter, Director: Brand and Communications at Samsung South Africa.

Samsung's financial results and positive outlook on sales also influenced the brand value. Samsung continues to work towards establishing an ecosystem for innovative products and services that improves consumers' lives. The company is also working to create sustainable business through smart wearable products, including the Galaxy series, Gear VR and Gear S, along with mobile payment services like Samsung Pay. As a result, Samsung recorded strong earnings in the first and second quarter of 2016.

"The value of a brand becomes even more significant as markets rapidly change and competition intensifies. Samsung will maintain its mid and long-term marketing efforts in order to continue delivering our sincerity and distinctiveness to our customers," Potgieter adds.

This year's Best Global Brands was announced at Samsung 837 in New York City. Samsung 837 is an experiential marketing centre for consumers to experience Samsung's products, contents and cultural events.

The Samsung brand has shown significant positive growth over the years, having increased its value by 157% since 2012. This is accredited to the company's ongoing commitment to its customers, as well as its ethos of continually innovating its product technology and design, with the purpose of making lives better and simpler across the globe.

Samsung Brand Value Progress:

Year

2012

2013

2014

2015

2016

Brand Value
(100 mn USD)


328.93

396.10

454.62

452.97

518.08

Brand Rank

9

8

7

7

7
About Samsung Electronics Co., Ltd.:
Samsung Electronics Co., Ltd. inspires the world and shapes the future with transformative ideas and technologies. The company is redefining the worlds of TVs, smartphones, wearable devices, tablets, cameras, digital appliances, printers, medical equipment, network systems and semiconductor and LED solutions. For the latest news, please visit the Samsung Newsroom at news.samsung.com.
For further information, please contact: