Virtual Reality Set to Make Your World More Exciting
Dec 15. 2016
Virtual reality isn't just a novelty for gamers – it's brining the digital world to life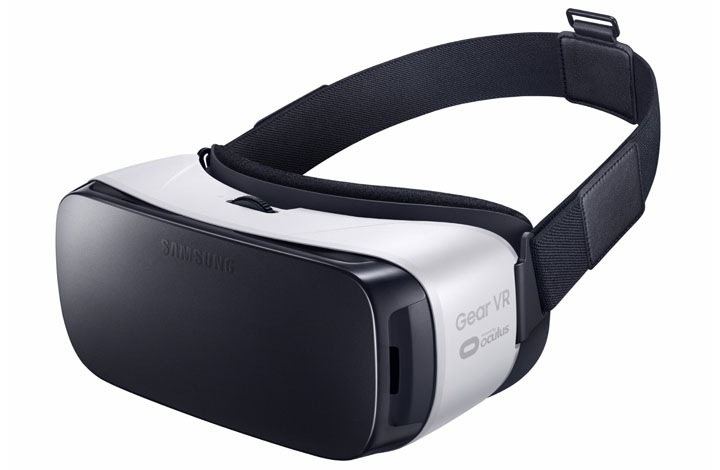 JOHANNESBURG, South Africa – 15 December, 2016 – Samsung Electronics South Africa is paving the way for virtual reality to become mainstream. South Africans can find themselves captivated in a simulated 3-D environment, thanks to Samsung's Gear VR powered by Oculus.
"New technologies are already changing the way people are communicating, marketing, playing games and living life. With Augmented Reality (AR), a digital element is overlaid over the real world as in Pokémon GO and Virtual Reality (VR), where users are immersed in a 3D virtual environment, there is practically no limit to the ways in which everyday life can be experienced," says Craige Fleischer, Director of Integrated Mobility at Samsung Electronics South Africa.
The Gear VR teams up with a Samsung S7 handset to deliver a stereoscopic 3D experience for customers to explore in a realistic way. It tracks the user's movements, allowing them to move around and interact with computer-generated situations.
Innovative businesses world-wide are already giving their customers new experiences using VR technology. Hard Rock Hotel Ibiza, for example, partnered with Sublimotion, to host VR events where diners find themselves eating dinner in a range of exciting settings – even underwater. Another example; a US-based hotel and resort firm, Best Western takes prospective guests on 360-degree virtual walk-arounds of their accommodation before booking. Audi too is using VR in some of its international showrooms to give customers realistic views of various car configurations. Innovators are promoting VR headsets for educational purposes, where learners are able to discover new environments or participate in augmented reality experiments.
"The Samsung Gear VR, powered by Oculus, is designed to take VR forward, thanks to its comfortable fit, wide field of view and easy-to-use touchpad," says Fleischer. "Gear VR is compatible with Samsung Galaxy smartphones and customers are able to enjoy optimised web browsing. Consumers are able to view 360-degree photos and videos in the Gear 360 VR Gallery or explore the Oculus store for an extensive range of VR games and content allowing them to travel across the galaxy, build expansive cities or battle unbelievable monsters," Fleischer adds.
Samsung expands the boundaries of VR by making it possible for users to create, connect with and consume VR content using tools such as the high quality Gear 360 camera.
"If you thought VR was just for gamers, you're mistaken. VR is about to change the way people experience virtually everything in the future," concludes Fleischer.
Buy a Galaxy S7 / S7 edge and get a Gear VR or Accessory Kit (wireless charger and clear cover) for free with Samsung Rewards. Consumers will qualify for this promotion if they purchase a Galaxy S7 / S7 edge within the promotion period; 14 November 2016 – 31 December 2016. They need to download the Samsung Rewards application and registered as a member on the Galaxy S7 / S7 edge. Terms and Conditions: http://www.samsung.com/za/offer/redeem-your-gear-vr/
About Samsung Electronics Co., Ltd.
Samsung Electronics Co., Ltd. inspires the world and shapes the future with transformative ideas and technologies. The company is redefining the worlds of TVs, smartphones, wearable devices, tablets, cameras, digital appliances, medical equipment, network systems, and semiconductor and LED solutions. For the latest news, please visit Samsung Newsroom at http://news.samsung.com.
For further information, please contact: