Convenient Cooking with a Smart Microwave Oven
Dec 09. 2015
Cook smart this summer the healthy and convenient way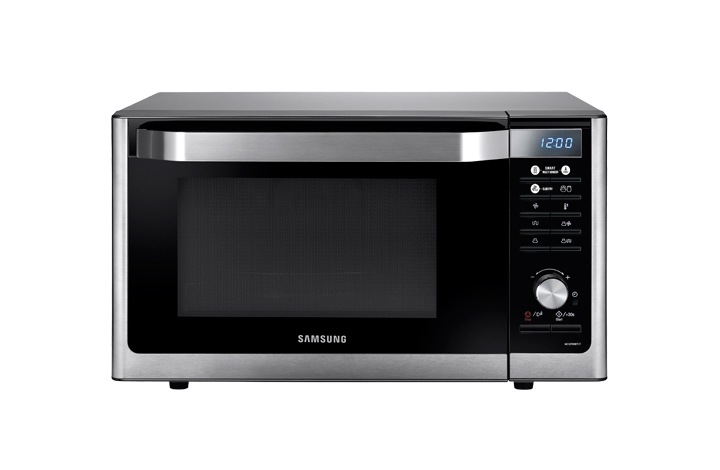 JOHANNESBURG, South Africa – 09 December, 2015 – A Smart Microwave Oven offers an ideal way to prepare festive season meals that are healthy and convenient. The Samsung Smart Microwave Oven comes with an essential guide to time saving tips and recipes for quick snacks and nutritious meals. Its other impressive features include Slim Fry technology for a deep fried flavour without the associated health risks of fried food.
"The festive season is a time for social get-togethers with friends and family and these often involve consuming excessive amounts of food," says Michael McKechnie, Head of Digital Appliances at Samsung Electronics South Africa. "The Samsung Smart Microwave Oven creates dishes that are traditionally considered unhealthy in a way that is much healthier and far simpler."
The Slim Fry technology blends a grill function with warm air circulation to make dishes crispy inside and out. The Oven comes with several Smart features for high-quality cooking performance, superior flavours and added convenience. The Smart Multi-Sensor assesses the surface temperature of a dish every second to eliminate the problem of under- or over- cooked food. Users can also make fresh dough and healthy yoghurt with the advanced technology Fermentation Function.
"We have focused on including as many time-saving features as possible and one of the most efficient is the Raw Ingredient Cooking technology, which recognises the surface temperature of the food and cooks it precisely," continues McKechnie. "From frozen, fresh or slightly chilled, the result is perfect. The One Touch Sensor knows exactly what you expect the Smart Oven to do from the moment you press the button."
In addition to its advanced features and technology, the Smart Oven is simple to maintain. The anti-bacterial ceramic interior is scratch-resistant, easy to clean and prevents discolouration.
"The Samsung Smart Microwave Oven is an effortless route to preparing tasty festive meals during your summer holiday. And when the holiday season is over, it helps you to maintain a healthy diet and simpler lifestyle all year round," concludes McKechnie.
Samsung Smart Microwave Oven with Slim Fry (MC32F606TCT): RRP R4 299
About Samsung Electronics Co., Ltd.

Samsung Electronics Co., Ltd. inspires the world and shapes the future with transformative ideas and technologies that redefine the worlds of TVs, smartphones, wearable devices, tablets, cameras, digital appliances, printers, medical equipment, network systems, and semiconductor and LED solutions. We are also leading in the Internet of Things space with the open platform SmartThings, our broad range of smart devices, and through proactive cross-industry collaboration. We employ 319,000 people across 84 countries with annual sales of US $196 billion. To discover more, and for the latest news, feature articles and press material, please visit the Samsung Newsroom at news.samsung.com.