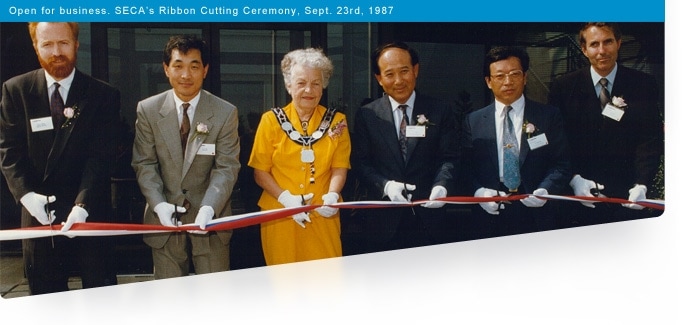 About Samsung Electronics
In today's fast-paced technology industry, innovation remains critical to a company's success. We remain relentlessly passionate about developing innovative technology solutions that will enable our customers to better pursue their passions. As both a global and a Canadian business leader, we are committed to developing a world class organization that is built upon the strengths of its people, and operates with a culture that is passionate about pursuing top talent, giving its employees a working environment in which they, and the company, can mutually achieve success.
History
From its humble beginnings as a Korean noodle company founded by Mr. Lee in 1938, Samsung has grown into a multinational corporation with offices in over 100 countries around the globe. Samsung is truly an international organization with over 92% of its revenue coming from outside Korea.
The company name Samsung is formed from two Korean words: (1) Sam which represents the number 3, which is considered a powerful or strong number, and (2) Sung which represents a shining star and symbolizes the thought of everlasting. Together, Samsung represents great strength that will be everlasting.
Samsung's Canadian History
Since entering the Canadian market in 1987, Samsung Canada has emerged as a market leader with revenues nearing $2 Billion. Headquartered in Mississauga, Ontario, Samsung has consistently grown its brand and its business year after year. Today we are considered the market leader in almost all of the product categories we compete in.
Operating as part of Samsung's Americas group, our Canadian operations gain considerable competitive advantage from Samsung's operations in the USA and Mexico, including support from R&D, manufacturing, sales/marketing, and technical support.