※ Share your profile information, such as your photo and status message, with others using the profile sharing feature.
Firstly, please follow the below method to turn on the profile sharing function:
< Method 1>
If you turn on your device for the first time or after performing a data reset, the notification message of Profile sharing is appeared. If you are using this feature for the first time, read and agree to the terms and conditions.
Your phone number will be verified and then the profile sharing feature will be activated.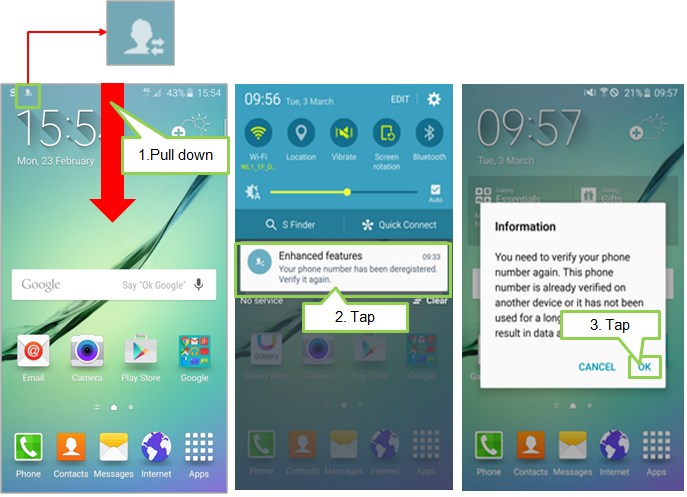 < Method 2 >
Alternatively, If you have skipped the pop-up window about Profile sharing, please go to contact and then tap My profile.
You can turn on or off it at Share profile .

1. Go to Contacts and tap My profile.

2. Tap Profile sharing.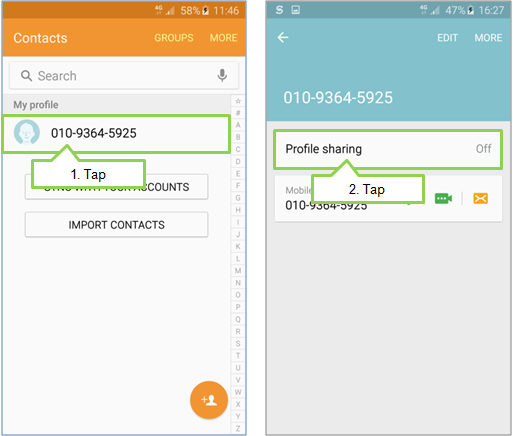 3. Drag the Profile sharing switch to the right.

4. Read and agree to the terms and conditions.

To share profile with others, please see the advice below:
1. From the contacts screen, tap My profile.

2. Tap Edit.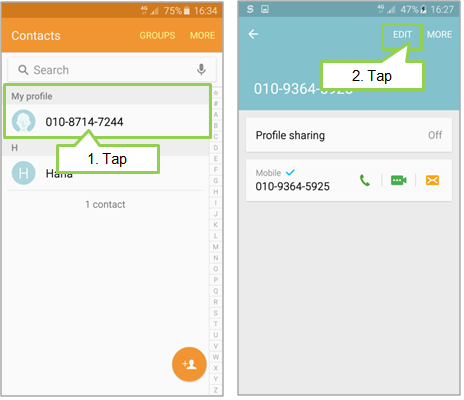 3. Enter your information like Name, Show status, phone number and Email.
If you want to add another field, tap ADD ANOTHER FIELD at the bottom of the screen.

4. Tick field you want to add and tap add.

5. If completed, tap SAVE.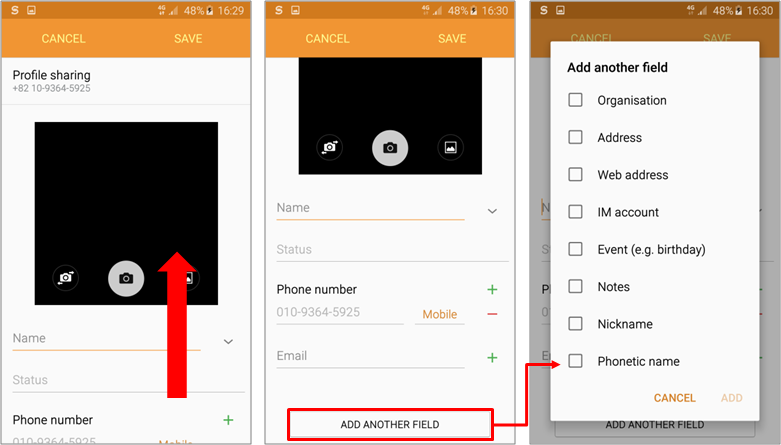 Contacts list of your friend's mobile phone: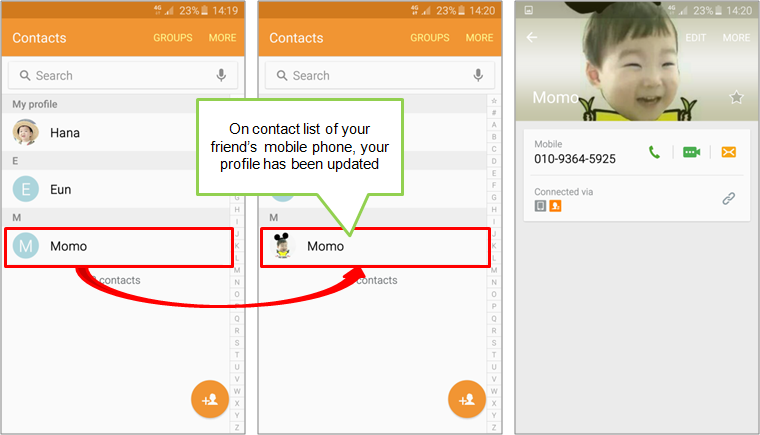 * More handy tips for Galaxy S6/ Galaxy S6 edge are now available on Smart Simulator.
Samsung has launched Carry-in Online Appointment Service to save your time on making appointments for repair, maintenance and firmware upgrade! Experience Now!