You can try to force the device to restart by using the following method. If the problem still exists, there are some other ways to solve it.
1) Force to Restart
Please turn off the tablet and turn it on again by:

‧holding down the Power button and the Volume-down button at the same time for more than 7 seconds.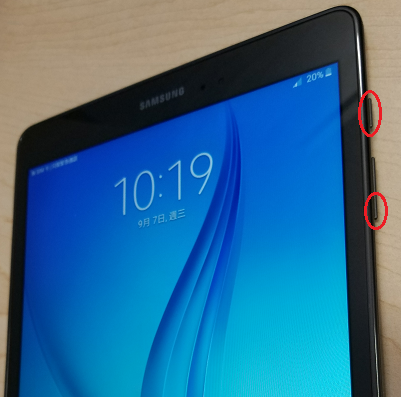 2) Other Methods
If after restarting the device you still find your device freezes sometimes or is sometimes unresponsive, please restart the device again by using the above method and try the following actions to help correct this symptom.
1. Use Device Maintenance to help optimize the device and check for "Malware". (Device Maintenance may not be available depending on device models and Android OS version)
a. Go to Settings and select Device maintenance
b. Select the options at the bottom to optimise your device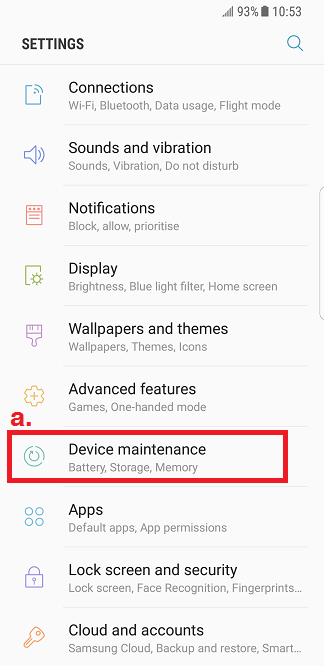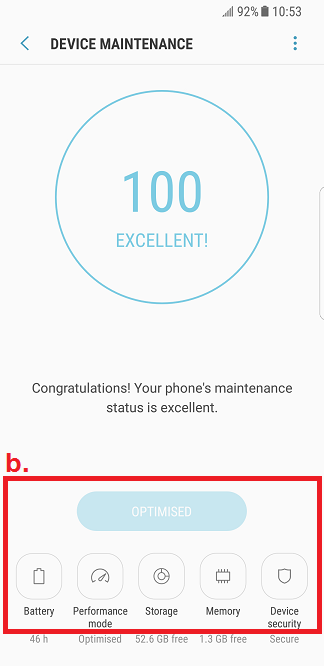 2. Create more memory space
3. Check for software updates for your device
How do I update the software by using Software over the Air (FOTA)?
4. Check your device in "Safe mode"
How do I start my Samsung Galaxy in safe mode?
5. Perform a factory data reset of the device. Before performing the factory data reset, please remember to make backup copies of all important data stored in the device. (Samsung shall not be responsible for any data loss.)
If your problem cannot be solved by the above solutions, please call our service hotline (+852 3698 4698) or contact us on live chat .
*More handy tips for your GALAXY Tab A device are now available on Smart Simulator.
For more details, please click here.
Screen images are for reference only.

Samsung has launched Carry-in Online Appointment Service to save your time on making appointments for repair, maintenance and firmware upgrade! Experience Now!