Yong Sung Jeon President and CEO
Samsung Electronics Southeast Asia Headquarters
Mr. Yong Sung Jeon was appointed to the role of President and CEO of Samsung Electronics South East Asia & Oceania in February 2015.
Prior to this, Mr. Jeon was the President of Thai Samsung Electronics from January 2013 where he oversaw and strengthened the subsidiary's business performance.
Mr. Jeon started working with Samsung in 1986. Throughout the course of over 25 years with the company, Mr. Jeon has held different portfolios that exposed him to various markets including the United Kingdom, Taiwan, China and Thailand.
As one of Samsung's visionary management team members, Mr. Jeon has a proven track record in the areas of management and business performance. He will leverage his experience to continue to build Samsung Electronics' success in the Southeast Asia and Oceania region.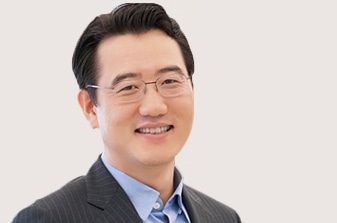 Harry Lee Managing Director
Samsung Electronics Philippines Corporation
Harry Lee was appointed President and CEO of Samsung Electronics Philippines Corporation on January of 2015.
Prior to this, Harry Lee was President of Samsung Asia Pte Ltd and was responsible for Samsung Electronics' businesses in Singapore.
Mr. Lee was also once the Regional Product Director for Mobile Phone covering Southeast Asia, Oceania and Taiwan. Mr. Lee's first assignment in Samsung was to lead the Corporate Digital Marketing team at the Global Marketing Operations in strategizing Mobile Phone and TV business plans for global focus countries. He then moved to the Mobile Division to manage the sales and marketing operations for Southeast Asia.
Mr. Lee started his career in the United States of America where he worked as a Management Consultant with a top business consulting company. He has also worked extensively in Southeast Asia during the span of his career.