Breaking Boundaries With the Latest
in Stylus Pen Technology
The S Pen continues a long-standing tradition of innovation.
Technology has come a long way since the first telephone. To adapt to our changing needs, devices have developed beyond their traditional functions—a phone is no longer just for making calls, and a stylus is now more than a digital pen.
Rewriting the future
The birth of the touchscreen was supposed to make the stylus pen obsolete. After all, why use an extra tool to do what a finger can? But soon enough, the S Pen tossed that logic out the window.

Over the years, we have seen how the S Pen has grown beyond the conventional stylus. Together with the Galaxy Z Fold3 5G, the stylus has evolved with capabilities that enhance productivity while replacing (and even improving on) real experiences like note-taking on the go.
Creativity unleashed
As creative expression has evolved, so too has the way we communicate. And the S Pen has kept up. Equipped with a multitude of design pen types and varying degrees of pressure and tilt sensitivity, you can freely create to your heart's content right on screen.
Live Message
Text Message can be so much more than text,
thanks to the ability to add drawings and GIFs.
Video editing
The S Pen's delicate touch provides precise video editing capabilities
that were once unachievable with fingertips alone.

More room for productivity
The S Pen hasn't stopped at taking creative expression to new heights—it's also changed the productivity game by unlocking new, improved capabilities with every iteration.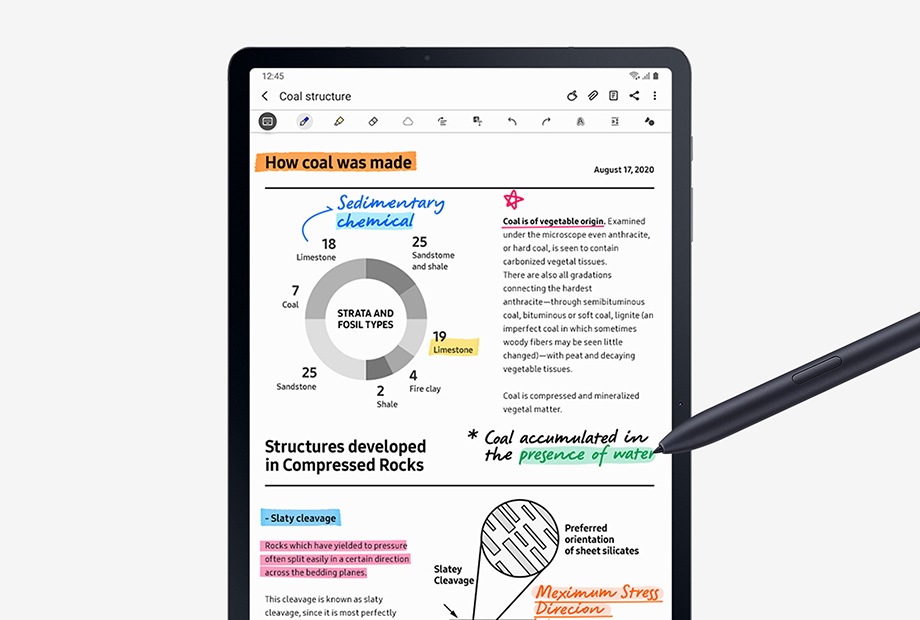 Beginning with the launch of the original S Pen, the first of many shortcuts that shave valuable time was introduced: opening the Samsung Notes App with a simple double tap.
And now, the upgraded Bluetooth Low Energy-enabled version of the S Pen delivers unmatched freedom and flexibility, empowering users to command a range of gestures with the stylus alone.²
Breaking and redefining boundaries
Inspired by our ambition to innovate for the future, the S Pen has had a bevy of enhancements over the last 10 years, elevating it from accessory to necessity. This latest version unlocks new features and introduces even greater experiences for users.

Unfold the future
See what else the world's first foldable phone-compatible styluses can do.
Pen-like precision
Over time, the S Pen's "ink" fluidity has been
enhanced for a more true-to-life precision that's
perfect for creating stunning works of art.
A new way to multitask
You can take productivity to the next level on
the Galaxy Z Fold3 with S Pen Fold Edition by
scribbling notes while on a video call.³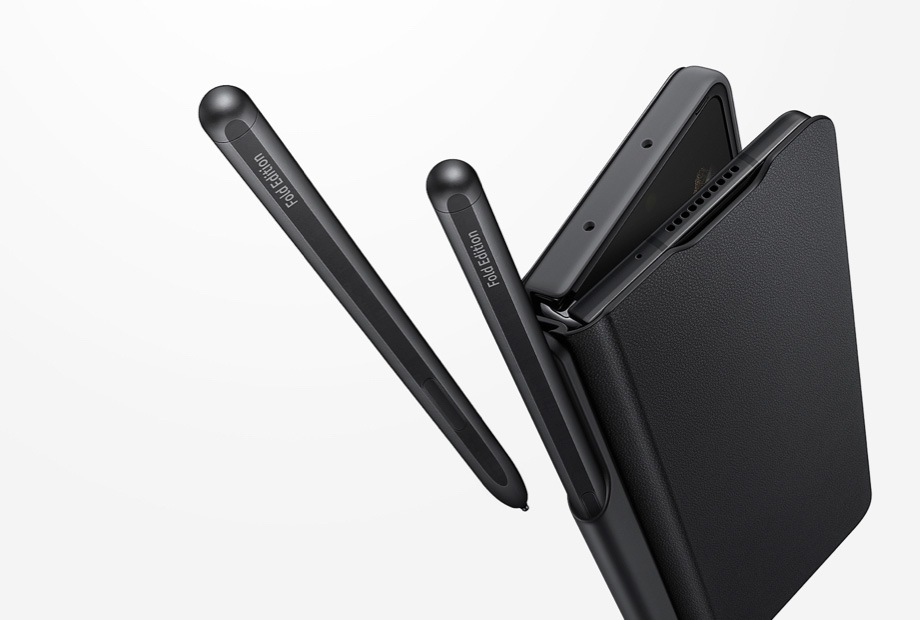 Composing the next chapter
The 21st century has been defined by change and flexibility, so we need our devices to be as flexible as we are. From creative self-expression to boosting productivity, the S Pen has evolved beyond its category to serve a myriad of purposes. While the next chapter is still being written, a commitment to constant innovation can only mean promising things for the future.
¹S Pen Pro and S Pen Fold Edition sold separately. Only use the Samsung S Pen Pro or the S Pen Fold Edition designed exclusively for Galaxy Z Fold3. All other S Pens or stylus pens not designed for Galaxy Z Fold3 (including those by other manufacturers) may damage the screen. S Pen Fold Edition only compatible with Galaxy Z Fold3.
²Air Actions (BLE) only available on Galaxy Z Fold3, S21 Ultra, Note20/Ultra, Note10/+, Note10/+ 5G, Note10 Lite, Tab S7+, Tab S7, Tab S7 FE and Tab S6 that support One UI 3.1 or later. S Pen Pro requires charging and pairing to use Air Actions. S Pen Fold Edition does not support Air Action.
³Certain applications may not support Multi Active Window.
Grab hold of innovation
The present is already unfolding into the future. Be a part of what's next.