News
Little Annoyances, Big Impact: Workers Waste Almost Six Hours a Week Thanks to Office Irritations
Office tech issues cause most lost time, according to Samsung's research
Brits most likely to turn the kettle on when faced with office niggles
Sep 25. 2018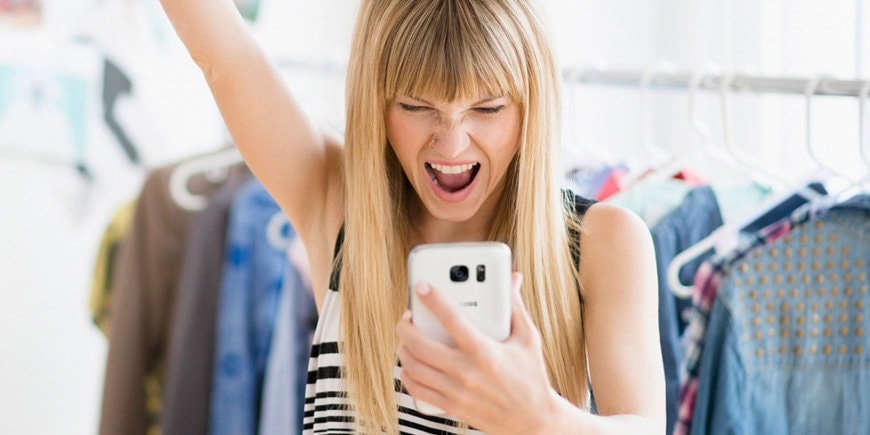 New research released today by Samsung Electronics has revealed that UK small business workers are losing 5.5 hours office time a week because of workplace irritations.
The findings – part of Samsung's 'More Good Days at Work' initiative which shows small businesses how innovative technology can help their staff to have better days at work, uncovered the amount of they face because of these distractions, and the office bug bears behind the losses:
TECHNOLOGY: Technology issues caused the most lost time, at an average of 27 minutes a day (or just over two hours per week). Crashing computers (92%) and slow internet (92%) were the two biggest technology factors annoying small business workers, closely followed by no access to emails (85%).
COLLEAGUES: Distractions caused by co-workers caused 22 minutes a day of downtime (just under two hours per week). Moaning (which annoys 84% of small business workers), eating loudly or messily (83%) and interruptions while talking (80%) were the biggest irritations.
WORKPLACE PROBLEMS: General office issues contributed 19 minutes a day (1.5 hours a week) in lost time. Being too hot or too cold (82%), uncomfortable seating (81%) and a messy workplace (80%) were the top frustrations.


Samsung is now warning small businesses that lost time could just be the tip of the iceberg: three in 10 (30%) people have left a job because they were irritated by colleagues, 20% because of the workplace itself and 10% because technology was too much of a pain point.
Commenting on the findings, Professor Sir Cary L Cooper, CBE, University of Manchester – a leading expert on wellbeing and workplace issues, said: "Workplace annoyances might seem insignificant in isolation, but – combined – they add up to a lot of lost working time. This is a big issue for the UK as it currently sits 7th in the G7 and 17th in the G20 on productivity per person, showing that these distractions could be causing a big impact. With increased competition and rising costs, small businesses must address these sooner, rather than later to avoid missing out on valuable office hours and losing team members."
Coping mechanisms
When faced with office niggles, Brits are most likely to put the kettle on: making a cup of tea or coffee is the top action taken by small business workers when they feel mildly irritated by technology (42%), colleagues (32%) or general workplace issues (32%). While a cup of tea can help calm irritations throughout the day, respondents are taking their frustrations home. A third (33%) suffer from sleepless nights because of these issues, while two in five are potentially damaging their relationships and health by venting frustrations to loved ones (21%), overeating (19%), drinking alcohol (19%) and smoking (18%).
Graham Long, Vice President of Enterprise at Samsung UK & Ireland, said: "We all know when we've had a good or a bad day at work and this research shows that it can be anything from the technology being used to colleagues' eating habits causing these annoyances. As small businesses look to stay competitive, it's important for those that are in charge to understand what is working and what isn't. Technology plays a bigger part in that than ever: tablets, laptops, internet… they can get you through the day, or they can be the ultimate frustration. At Samsung, we are constantly innovating to give you products that can make the difference between a good day and a bad one."
Top tips to having more good days at work from Professor Sir Cooper
Don't be passive, take control:
Research finds that when people feel that they don't have control over situations they can become stressed, annoyed and angry. This is counter-productive in the context of work. So if you have a problem then identify it and look at the options to deal with it—taking the option that produces the greatest gains and least costs.
Be patient:
In this fast moving world of work, particularly in a technology driven workplace, it is important to be patient. If you're having technological difficulties, it is best to do other things in the meantime (e.g. make any phone calls you've been putting off, go to a meeting, etc.) while the problems are sorted out. Remember, patience is a virtue in a world when people are demanding quality service as well as products.
Connect with people:
Creating good working relationships with colleagues is important to avoid annoying situations and conflict with workmates. It's important to meet colleagues face-to-face as much as possible to build these effective and socially supporting relationships. This should prevent annoying interpersonal problems at work.
Take stress breaks:
In the frenetic workplace of the 21st century, the pressures can mount and people can be frustrated easily, creating a tension in relationships, with any minor problem (e.g. computer issue) also being over-exaggerated. Have a break for tea or lunch with colleagues can be a good coping strategy to reduce annoyances.
Exercise:
On the way to work, at lunch or on the way home, ensure you do some exercise during the week; when physically fit you are less likely to be sensitive to annoyances, whether from colleagues, technology or general office issues.
About Samsung Electronics Co., Ltd.
Samsung Electronics Co., Ltd. inspires the world and shapes the future with transformative ideas and technologies. The company is redefining the worlds of TVs, smartphones, wearable devices, tablets, cameras, digital appliances, printers, medical equipment, network systems, and semiconductor and LED solutions. For the latest news, please visit the Samsung Newsroom at news.samsung.com.
Research
Survey carried out by Censuswide, polling over 1,000 office workers across the UK of businesses with under 250 employees.