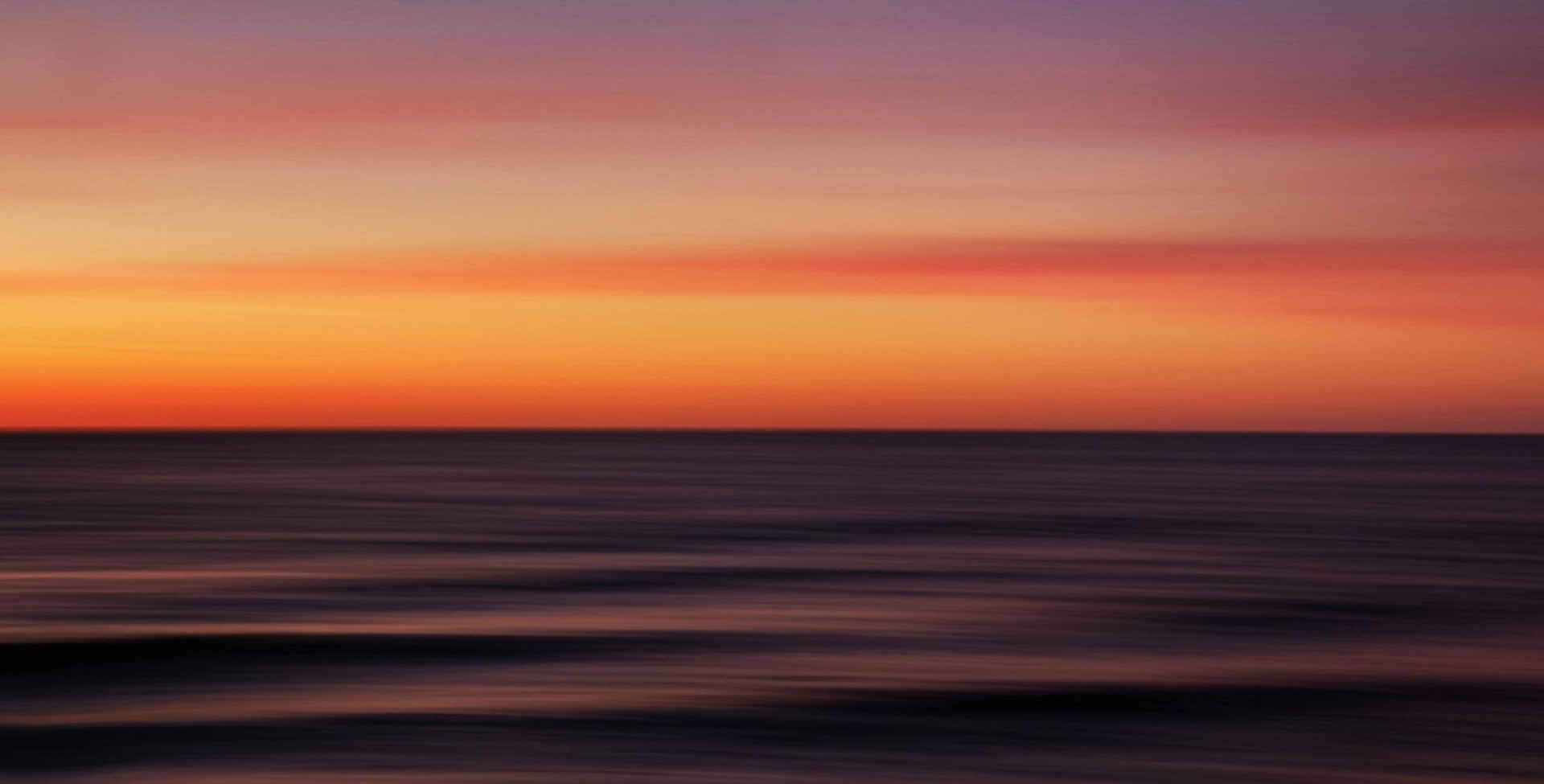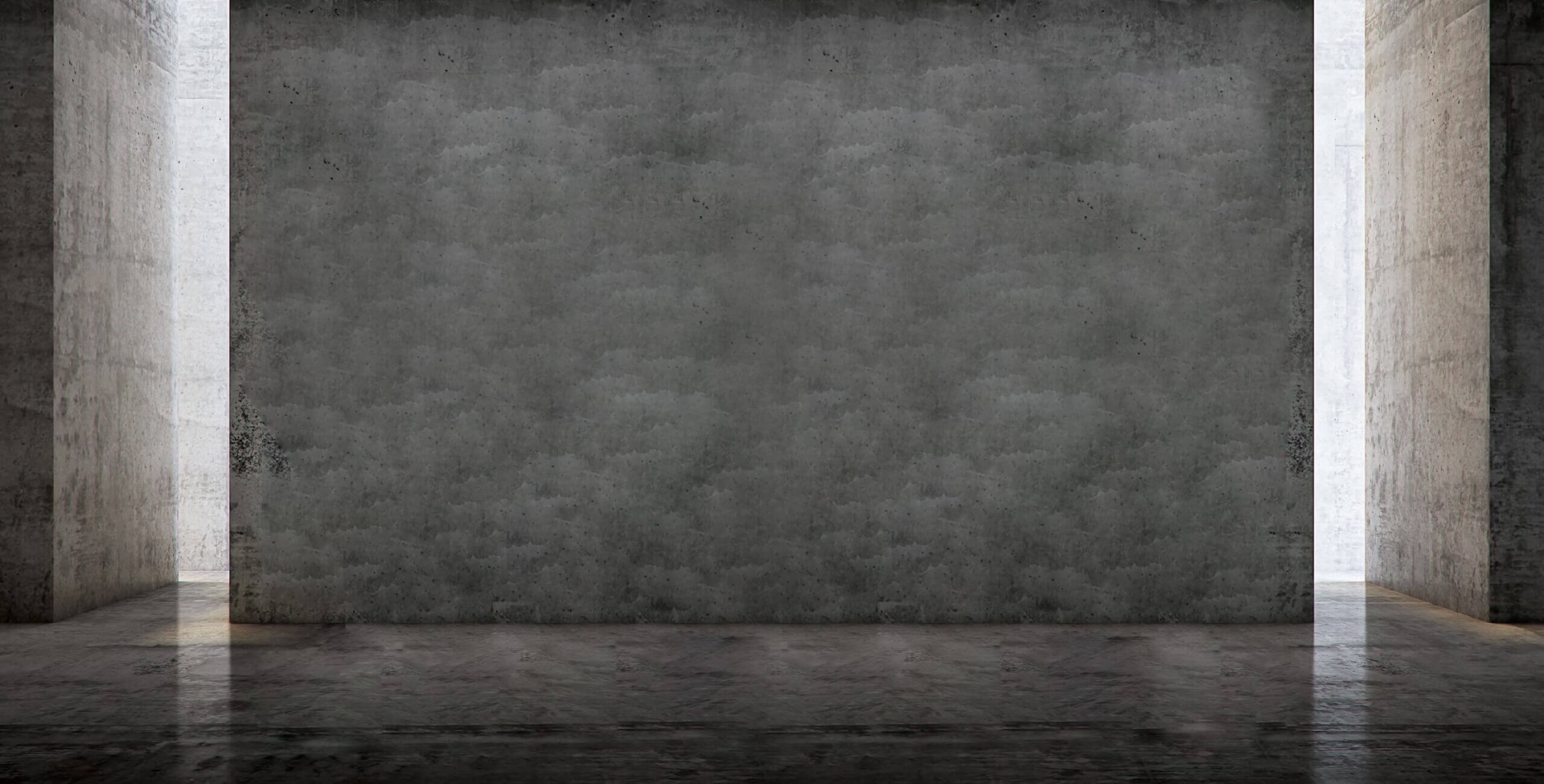 See the Greatness
The Next Generation Display Technology
Witness the Next Generation
Display technology is in a perpetual state of renewal with the goal of delivering the optimal viewing experience. Samsung presents The Wall, the next generation of display technology redefining what it means to deliver a great viewing experience. See the greatness of true visual innovation.
LCD SignageIncluding OLED LED SignageGreat Black in Darkroom environment
The WallGreat Black even in Bright Room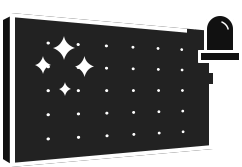 Great View
The overall composition is rooted in the strengths of Great Black, Great Colour and Great Refinement. Great Black referencing black surface technology to attain deep senses of black. Great Colour pertaining to LED chips giving off a vibrant, colour experience. And Great Refinement denoting use of its picture quality engine.
Great Black
Black in its core and on the surface, The Wall unites a fundamentally black base with an ultra-low reflection black surface technology to ensure the deepest blacks for an even deeper contrast.
Great Colour
Composed of colour enhancing LED chips with two times superior colour purity than conventional LEDs, The Wall produces vibrant-yet-natural colours for the most captivating and real visual experience.
Great Refinement
An industry-leading picture quality engine, with LED HDR and HDR10+ support for adaptive scene-by-scene picture refinement, powers The Wall to render optimum brightness and accurate grayscale expression for crystal-clear presentation.
Great Performance
Advanced shock-resistance technology ensures a very high level of durability for The Wall with resilience against static electricity, dust and humidity. Furthermore, an advantageous heat dissipation design allows the displays to have higher energy efficiency than conventional LEDs.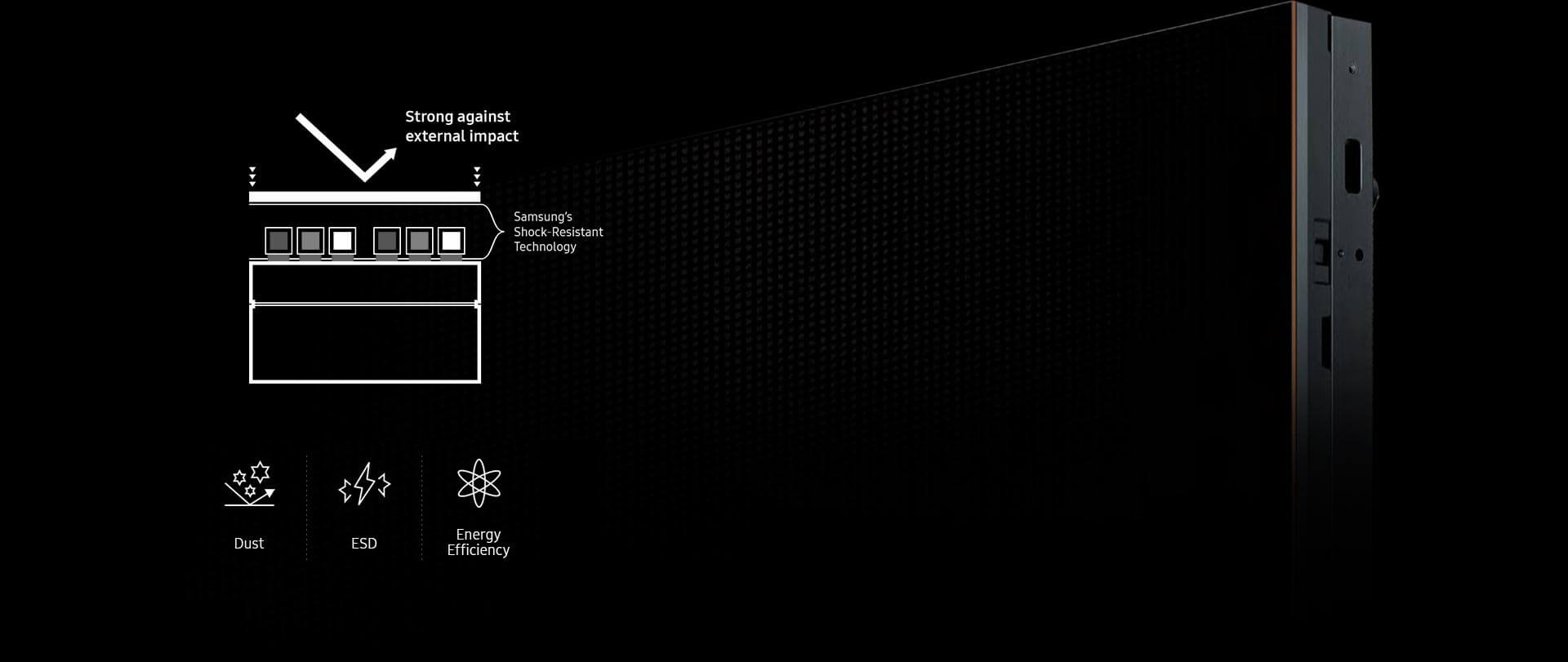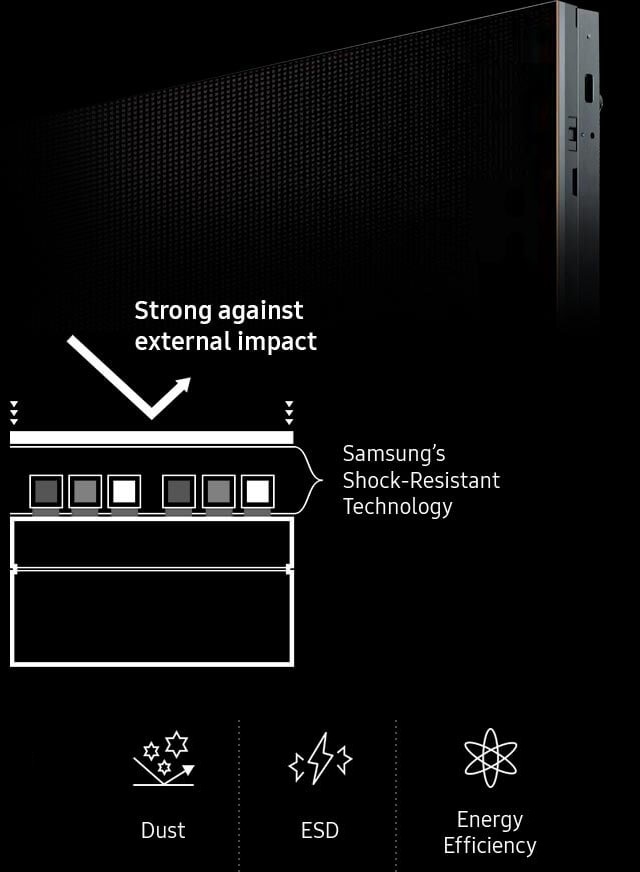 Great Solution
The Wall's total solution offering, with the capability to conveniently manage both content and device from a physically remote location, consummates The Wall's all-around greatness.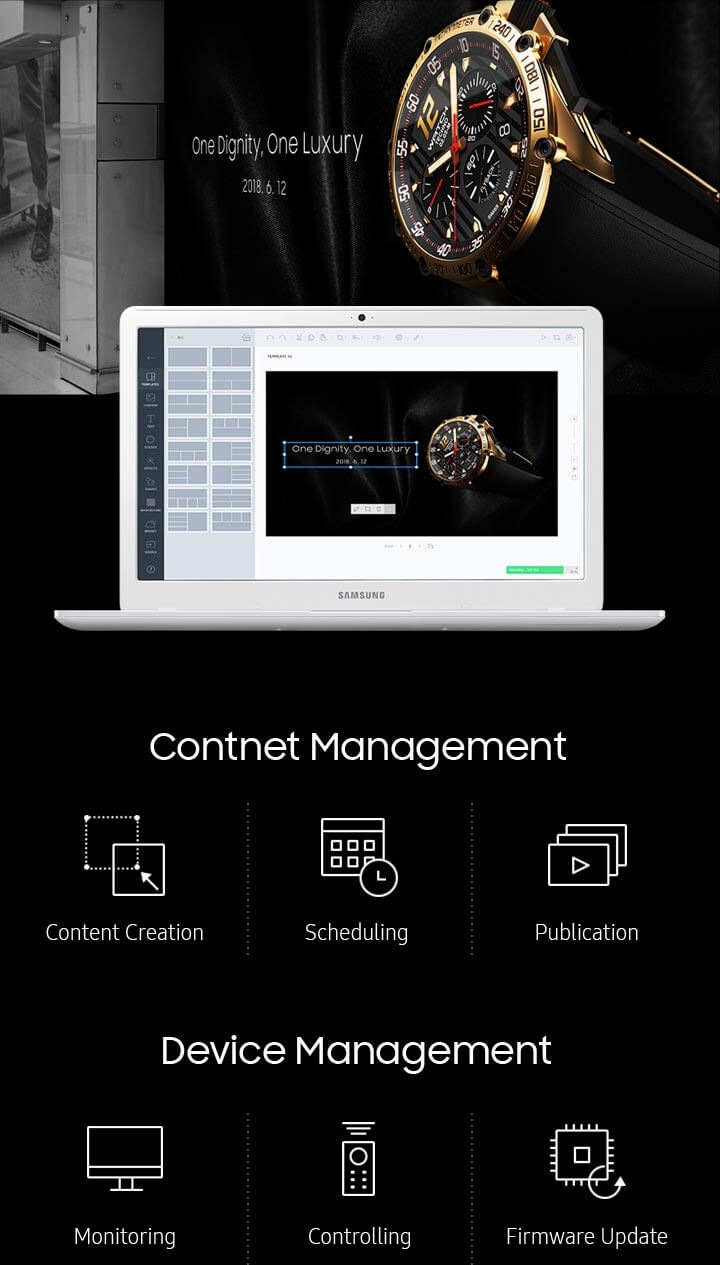 Great Flexibility
Modularity provides the creative flexibility to customize The Wall to a variety of sizes and shapes fit to each unique environment's spatial and aesthetic needs.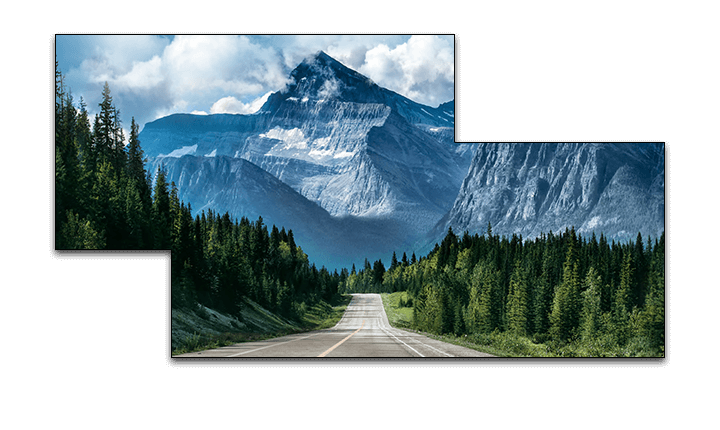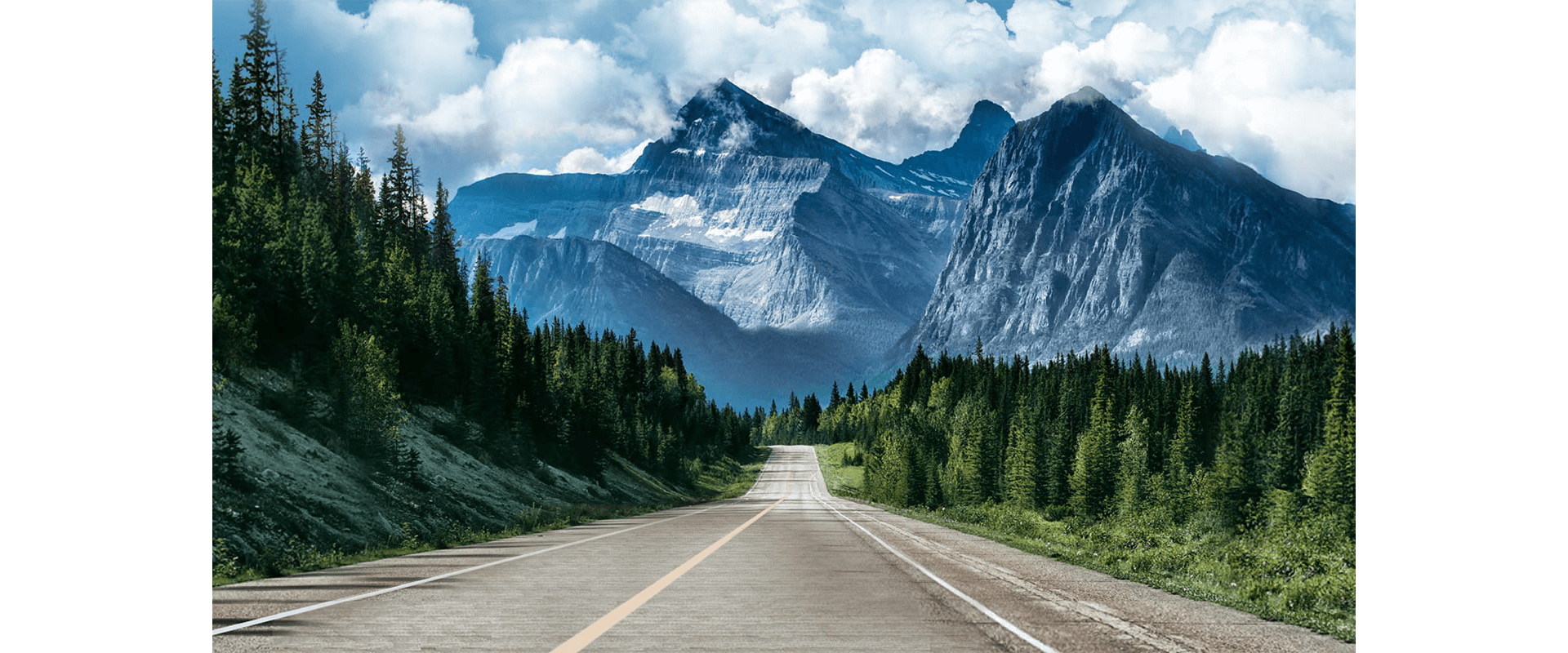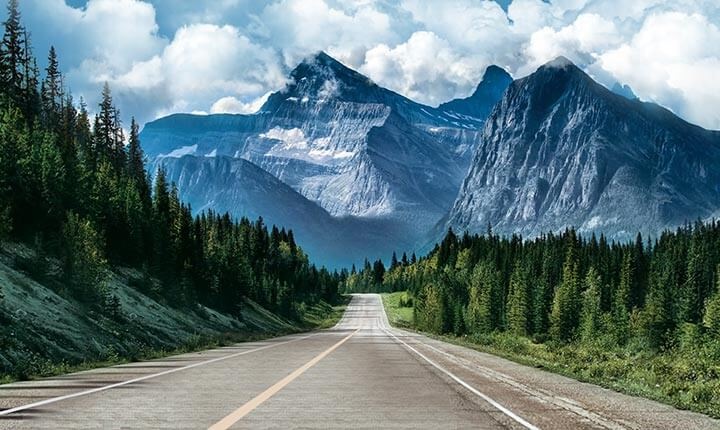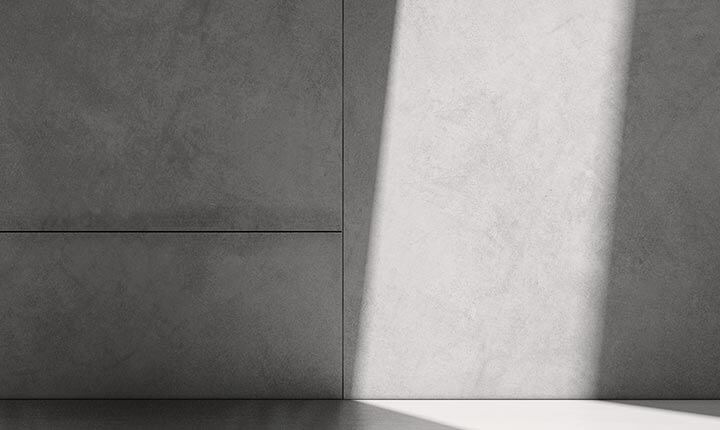 Great Look
Sophisticated on the inside and out, The Wall's slim depth and seamless, flush surface makes it a visual complement for any environment, whether it be a lobby, trendy museum or luxury residence.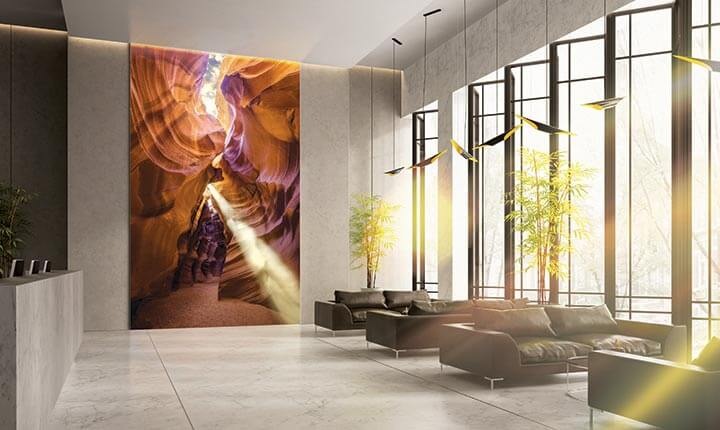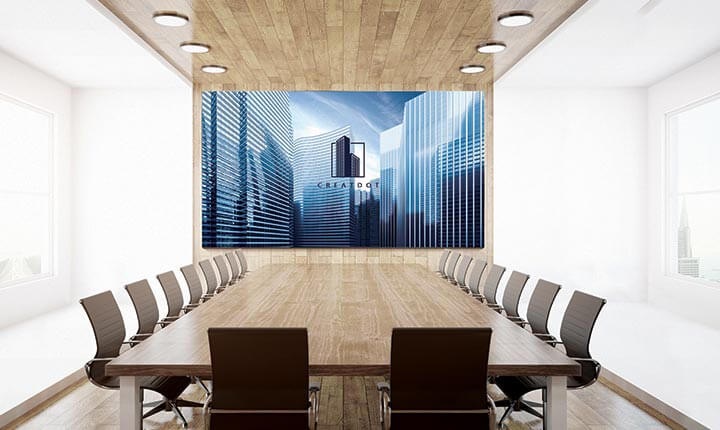 Ready to step into the next generation of Display?
Seeking more info on this product?
Have a look at our detailed features and diverse range of marketing assets regarding The Wall.