Unbox your business to break from confines and experience a new way to do business with the Samsung Galaxy S8 | S8+.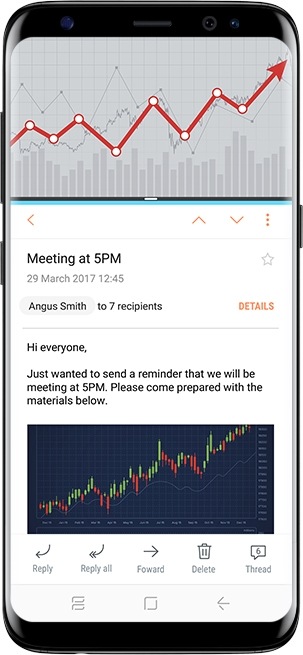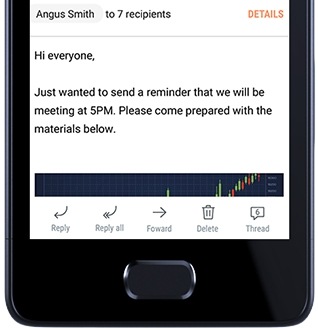 Infinity Display
Multitask with Ease
The large infinity display wraps from edge to edge with an adjustable split screen for easy multitasking.

Switch between multiple windows and apps on the immersive display that helps you do more.
10nm AP
Productivity Powerhouse
The Galaxy S8 and S8+ have a fast and powerful 10nm AP processor so you can remain productive when you are using memory-intensive programs and applications, large-scale projects and multiple tasks.

*Compared to Galaxy S7 and S7 edge.
Based on independent testing. Actual
results may vary depending on usage.
Water and Dust Resistance
Rain or shine, business goes on
We understand that work doesn't just happen in the office, so the Galaxy S8 and S8+ have been designed to stand up to water and dust.* Whether you are out in the field or in the rain, you are set and continue to perform.
*IP68 rating: water resistant up to 1.5 meters of water for up to 30 minutes and protected from dust, dirt, and sand. Rinse off residue and dry after exposure to water.
MicroSD
Expandable options for business
Don't be confined with storage on the Galaxy S8 and S8+, with up to 256 GB of additional MicroSD storage you can keep all your files, documents and presentations with you.
*MicroSD card sold separately.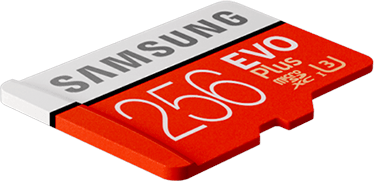 Iris
For your eyes only.
Protect your work data on your Galaxy S8 or S8+ with the Iris Scanner. Unlock your phone with a look to
access your device quickly and securely.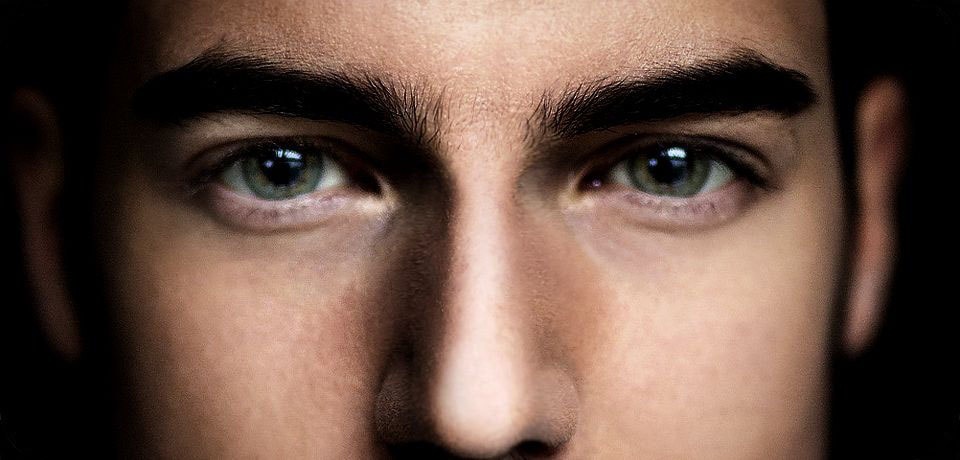 Knox 2.8
Safeguard your business with real-time protection
Samsung Knox 2.8 platform better protects your work from malicious snooping and malware attacks. Security measures are built in from the chip up and throughout several layers of hardware and software. It works around the clock—and it's been trusted by many governments around the world.
* A list of Samsung Knox certifications is available at https://www.samsungknox.com/en/knox-technology/security-certifications.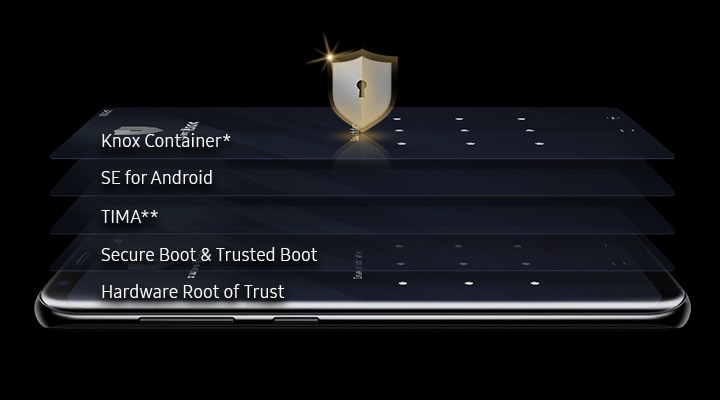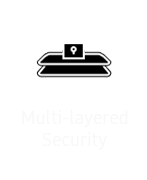 *To activate Knox Container, purchase of Knox license is required.
**TIMA is TrustZone-based Integrity Measurement Architecture.

Samsung DeX
Leave your computer behind
The convenience of a desktop is in your hand with Samsung DeX—all you need is access to a monitor, keyboard, and mouse. Samsung DeX allows you to see more content with an expanded interface, and easily access emails, photos, and files from your phone. Whether you're in the business lounge or a client's office, just dock your phone into the DeX Station to get to work.
*HD monitor or TV with HDMI input required, other products, accessories and third-party VDI solutions sold separately. Compatible only with Samsung Galaxy S8|S8+.
** Microsoft Office requires users to purchase licenses.
GALLERY
SPEC+
*User memory is less than the total memory due to storage of the operating system and software used to operate the device features. Actual user memory
OS

Android

Display

5.8" (146.5mm)
Camera

Dual Pixel 12.0 MP
*User memory is less than the total memory due to storage of the operating system and software used to operate the device features. Actual user memory
OS

Android

Display

6.2" (158.1mm)
Camera

Dual Pixel 12.0 MP
SPEC+
OS

Android

Display

5.8" (146.5mm)
Camera

Dual Pixel 12.0 MP
*User memory is less than the total memory due to storage of the operating system and software used to operate the device features. Actual user memory will vary depending on the operator and may change after software upgrades are performed
OS

Android

Display

6.2" (158.1mm)
Camera

Dual Pixel 12.0 MP
*User memory is less than the total memory due to storage of the operating system and software used to operate the device features. Actual user memory will vary depending on the operator and may change after software upgrades are performed