Save energy and maintain coolness — Smart Inverter
Samsung's air conditioners with Smart Inverter technology not only use less power than conventional models, they also earned one of the best Energy Efficiency Rating (EER) of 5.2 (K-series 9k). By using the compressor†s full capacity, they quickly reach your desired temperature setting faster than non-inverter models. Plus our Smart Inverter air conditioners adjust fluctuations to both maintain a constant temperature and keep things quiet.
Full HD Filter
With Samsung†s advanced Full High Density Filter, you can ensure your room is kept fresh and clean. The Full HD Filter offers improved filtration by removing even the smallest microscopic dust particles and transforming polluted air into clean energized air. Filter cleaning gets convenient, too. All you need to do is simply wash out the dirt with flowing water to clean the filter. Always keep your air clean and fresh with simple and easy care of the filter.

Inimitable Design in Color and Style
The elaborately designed Samsung†s new air conditioner is a perfect solution for your stylish and modern living room. We guarantee to support your stylish life with peerless beauty of the new air conditioner. This unique air conditioner is not only beautiful as pure snow but also delivers you the most fresh, clean, purified air even with low energy consumption.
Good Sleep
Missing out on a good night's sleep can mean bad news for your day. That's why Samsung's Good Sleep feature creates an ideally comfortable climate in your bedroom. With a precise temperature control system and automatic moisture adjustment, all three vital stages of your sleep is protected from humidity and heat so you wake up fully refreshed and ready to take on a new day. Good Sleep not only saves you precious minutes and hours of potentially lost sleep, it also saves up to 36% in energy consumption compared to the normal cooling mode.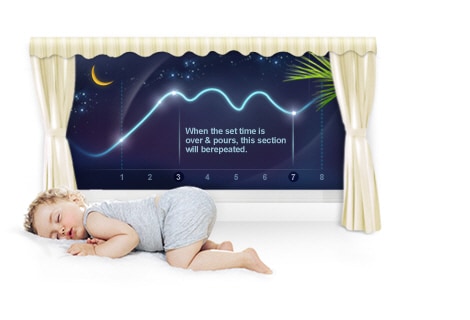 S-Plasama ion
Samsung†s Virus Doctor system dramatically improves indoor air quality so your every breath is a pure, healthy one. It eliminates invisible, health-threatening biological contaminants such as viruses, bacteria and allergy-causing agents, protecting you from disease and everyday illnesses. Purifying over 19.16m3 of space, the Virus Doctor system not only blows a lot of fresh air into a home, it blows away the competition.

Turbo Cooling
Samsung†s new air conditioner operates in its maximum speed in Turbo mode to quickly reach the set temperature. Cool down your space instantly with Samsung†s Turbo Cooling technology.
Auto Clean
You might not know it, but an air conditioner can produce mold and spread germs. That's because the difference between internal and external air temperatures causes moisture to form inside the unit?and moisture equals bacteria. Our solution? Samsung air conditioners feature auto cleaning, which automatically runs the fan even after you turn it off, keeping everything dry and odor-free while preventing germs from spreading.
MCC (Multi Channel Condenser)
Samsung's innovative MCC (Multi Channel Condenser) heat exchanger has an enlarged heat exchange surface which increases the cooling efficiency. The MCC's new flat surface design delivers quick cooling so you can always have cool fresh air anytime you want.


Anti-bacteria Coating
Due to the anti-bacteria coating's unique structure, this filter can collect tiny dust particles and viruses you cannot even see. Enjoy complete protection from unwanted bacteria so you breathe cleaner, fresher air.
Dehumidification
amsung†s new air conditioner would not allow your place stay damp and muggy. Samsung†s new air conditioner is the most appropriate choice to remove excess moisture from your environment. No need to empty a water bucket for sure!
Specifications
Capacity (Cooling, kW)

9,67 kW

EER (Cooling, W/W)

3,22 W/W

Net Dimension (Outdoor, WxHxD, ㎜*㎜*㎜)

932 x 1,128 x 375 mm
Support
Find answers the question you have about the product
User manual & Downloads
User Manual

ver 06
19.92 MB
Jan 15. 2019

User Manual

ver 06
13.19 MB
Jan 15. 2019
See More Content
Recently Viewed
Current Price:

From

$159.00
/mo
Discount Price:

or

$125,900.500
Original Price:

$1,000.00
Save $1,000.00