SOLVE FOR TOMORROW: EMPOWERING YOUNG MINDS TO IDEATE FOR THE FUTURE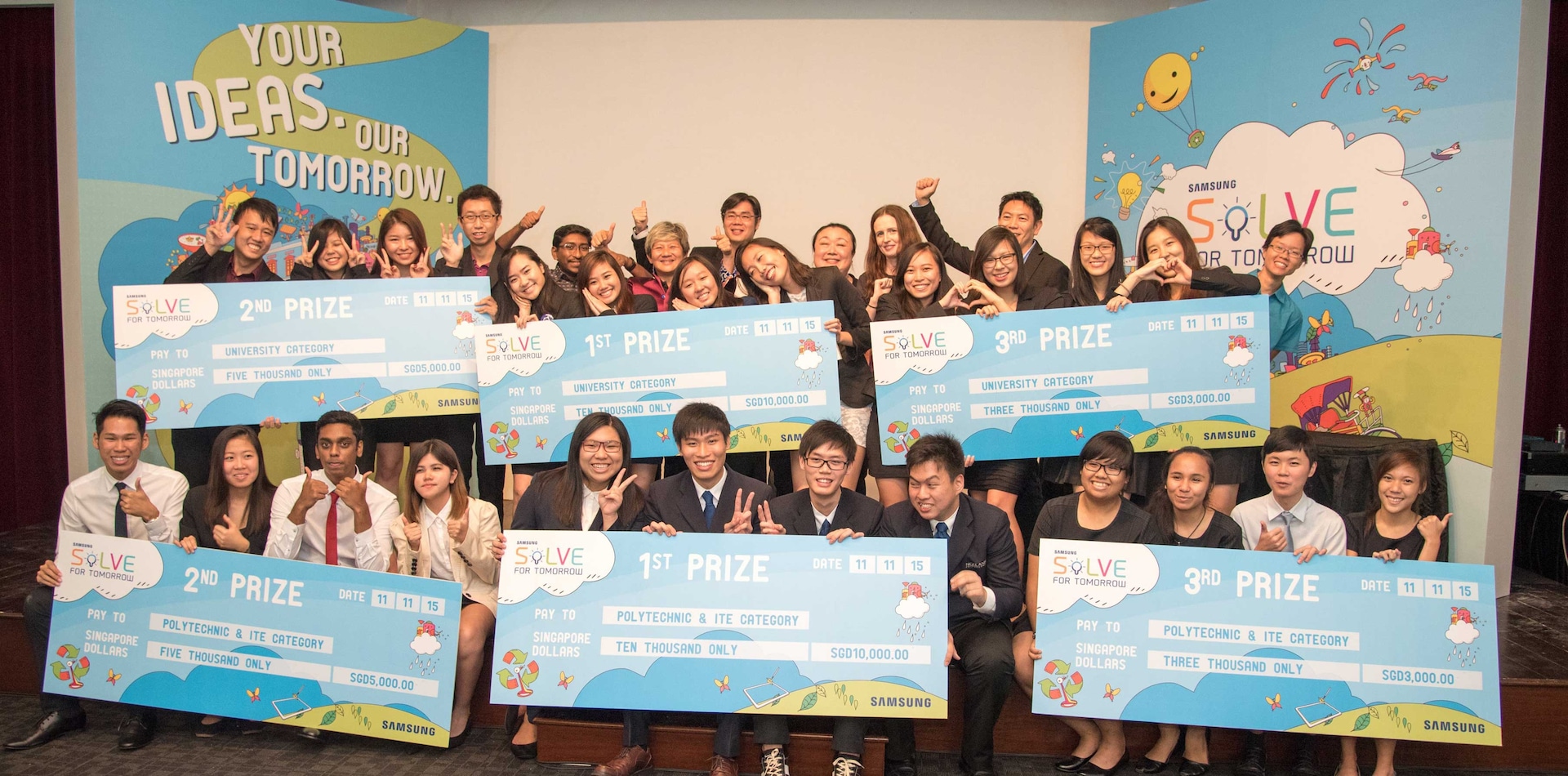 In 2015, Samsung's global competition – Solve for Tomorrow – returned for its second edition in Singapore. Supported by the Infocomm Development Authority of Singapore (IDA), the competition challenged students to come up with solutions that leverage technology to address social issues. In the year's run, the competition saw students proposing creative solutions and ideas to improve the well-being of the elderly, aid the visually impaired and tackle the dangers of fatigued driving.
Solve for Tomorrow attracted more than 300 participants from 14 local universities, polytechnics and Institutes of Technical Education (ITE). Shortlisted by an esteemed panel of judges and public voting, this year's top teams were awarded more than $180,000 worth of prizes – including seed grants, internship opportunities, a study trip to Samsung headquarters in Korea, Samsung products and cash prizes.