Turning on Torch simply takes three steps. You can change the position of the Torch icon to make it two steps.
This topic also provide operation steps for previous Android OS versions and older phone models.
Please note that the Chinese version of this FAQ is also available.
Turn On Torch (Android 7.0)
1. Drag down from top of screen
2. Drag down from bottom edge of notification board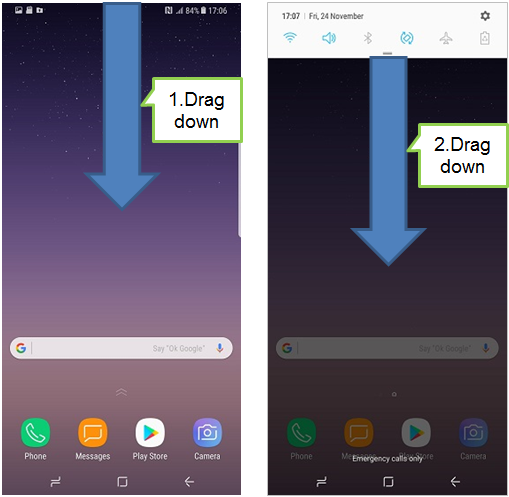 3. Tap Torch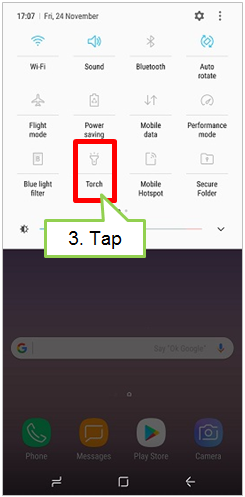 You have completed the steps.
Change Position of Torch Icon
1. Tap "More" icon
2. Tap "Button order"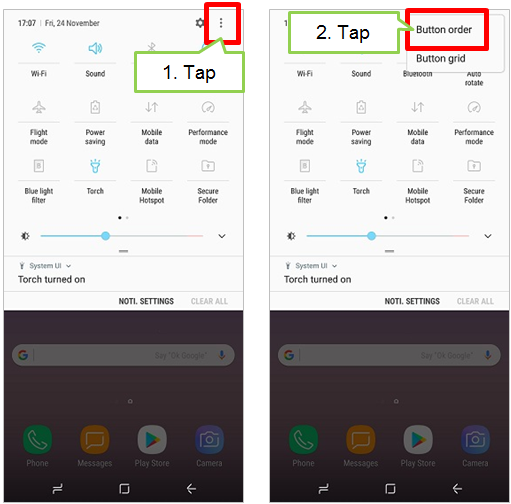 3. Drag Torch icon to desired position, and tap "DONE"
The position of Torch has changed.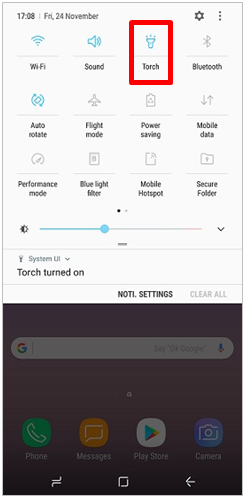 Turn On Torch (Android 6.0)
1. From the home screen, scroll down the notification board

2. You will see part of the notification board, tap "Edit" or down arrow to see more
3. Look for the "Torch" widget, tap it and turn on the Torch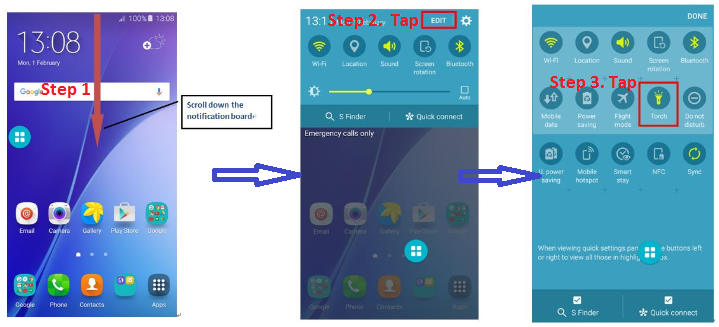 Alternative for Step 2.
If there is no EDIT button, please press the down arrow button instead.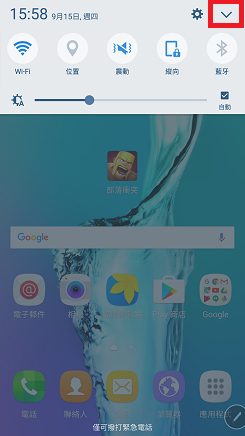 Previous Phone Models
This method usually applies to previous models.
Please note that torch or flashlight function is not available in some old phone models.
1. From the Home Screen, pinch the screen using two fingers
2. Tap "Widget"
3. Go to Widget section and search for the Torch widget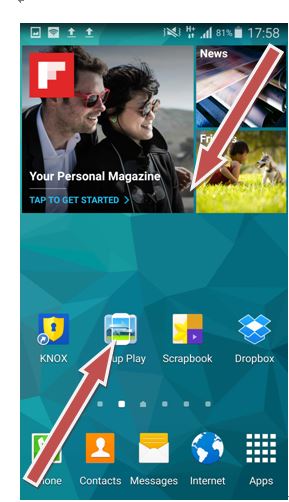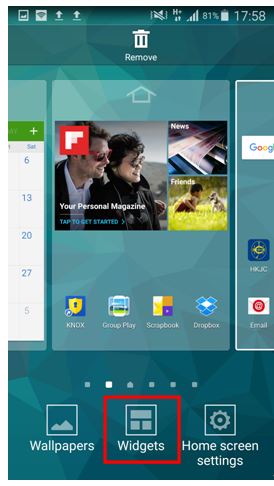 4. Press and hold the Torch Widget until the home screen appears
5. Put the widget at a desired place on the home screen
6. Tap the Torch Icon to switch it on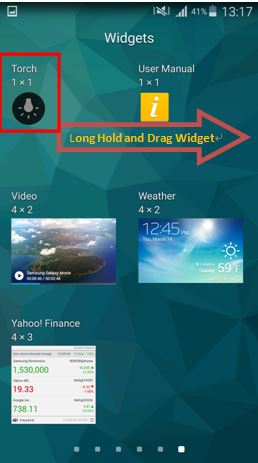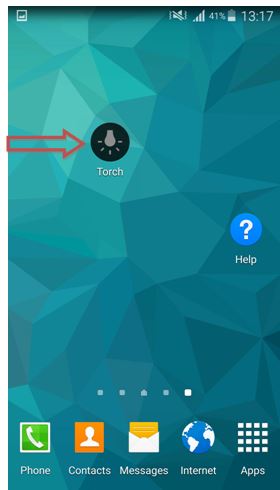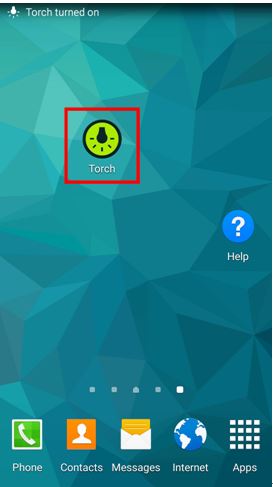 NOTE:
1) Due to battery constraint, the Torch cannot be turned on for long hours.
2) Torch widget is available only for those devices that have LED flash light at the back.
If your problem cannot be solved by the above steps, please call our service hotline (+852 3698 4698) or contact us on live chat .
Screen Images are for reference only. Google+, Google, the Google logo, Google Search, Google Maps, Gmail, YouTube, Android, Google Play and Messenger are the trademarks of Google Inc. All other products and services mentioned may belong to their respective trademark owners.

Samsung has launched Carry-in Online Appointment Service to save your time on making appointments for repair, maintenance and firmware upgrade! Experience Now!