‧ The front camera of Galaxy S7 uses wide-angle lens. It's suitable for taking wide-angle photos when using the camera close to the subject (e.g. when taking a picture of yourself.)
Minor image distortion may occur in wide-angle photos.
‧ Enable Shape correction option to correct your face shape.
Shape correction option corrects your face distorted at the edges dynamically according to angles and distance from center. You can set the option on Beauty effects.
To set Shape correction option, please follow next steps.
1. On Apps screen, tap Camera
2. On Selfie mode, tap beauty effects icon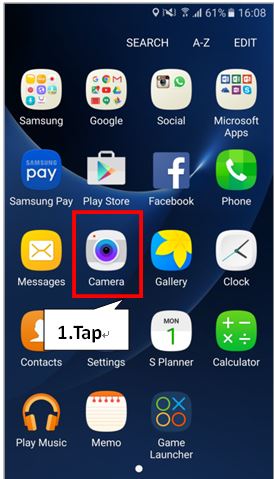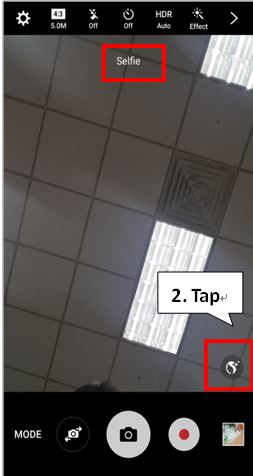 3. Tap Shape correction to turn on the option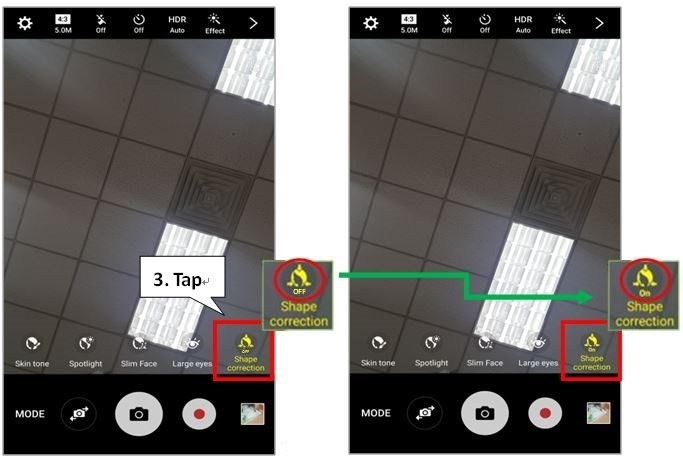 ‧ Please note that after shape correction, the background may appear slightly distorted since the correction algorithm is applied to the overall image. If you do not want this, please use after deactivating the Shape correction.
Screen Images are for reference only.

Contents Satisfaction Survey
Q1. Is this content helpful?
Q2. How satisfied were you with this content?
Q3. Tell us what you think. What could we have done to answer your question better?
Samsung has launched Carry-in Online Appointment Service to save your time on making appointments for repair, maintenance and firmware upgrade! Experience Now!