Education: Using technology to enrich learning
Samsung has set up an partnership with Navodaya Vidyalaya Samiti (NVS) for the Samsung Smart Class project in the country. Navodaya Vidyalayas provide quality education to children, predominantly from rural and tribal areas as well as from coastal and mountainous areas such as Andaman and Ladakh, where educational opportunities limited. Approximately 60,000 students and teachers between the class grades of 6 to 10 across these 100 Navodaya Vidyalayas have gained access to the new Samsung Smart Class in a year's (2013) session.
The aim is to provide these students with a personalised and interactive learning environment that enhances their enthusiasm for learning. Through the Samsung Smart Class students have the opportunity to easily understand and assimilate the syllabus concepts through a more learner-centric education platform. The Samsung Smart Class uses electronic devices, such as the Smartboard, Notebooks, Tablets and Printers, as fully integrated 1:1 learning platforms for these students. The school software suite includes e-textbooks and learning apps are available for Computer Science, Mathematics, English and Science.
Samsung Innovation Awards
Instituted with the objective of recognising the spirit of innovation amongst IIT students, the Samsung Innovation Awards seeks to encourage young minds to come up with more innovative and relevant solutions for products or services that make a difference to the community at large.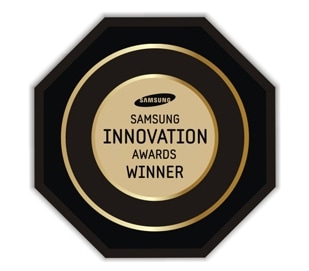 The Samsung Innovation Awards recognises projects on the basis of the degree of innovation, feasibility, usability, relevance, time to market and the overall impact in the areas of Web Technology, Human Machine Interface (HMI), Embedded & Hardware System Design, Graphics & Visualisation, Audio/Visual Content Processing, Cloud Computing, and Product Design & Related Aspects.

Over the three years of the program (2010 – 2012), Samsung Innovation Awards has thrown up innovative ideas from using algae to control CO2 and NOx emissions to a robotic manipulator or an app that uses NLP and sentiment mining to match strangers and enrich avatars. Based on the overwhelming responses received from students and faculty alike, Samsung Innovation Awards spread its wings to cover IITs across Delhi, Kanpur, Mumbai, Roorkee and Chennai.