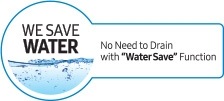 Everyday washing made effortless
The new Samsung ActivWash+ gives you the flexibility to wash your clothes the way you want it.
Featuring thoughtful innovations, ActivWash+ gives you the best cleaning performance that's also gentle on fabric.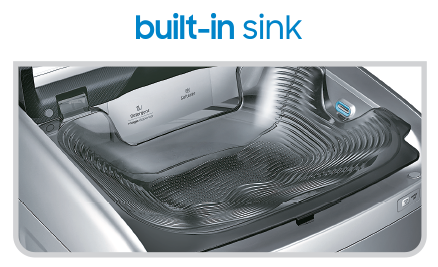 Extra Sink to Soak and Scrub
Soak & scrub delicates and heavily soiled clothes
together with the 1kg Built-in Sink above the drum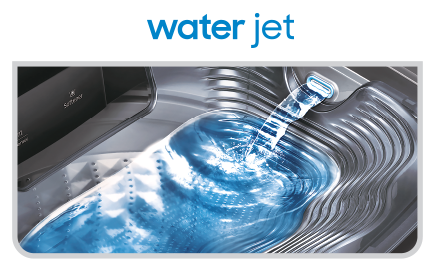 Easy Access to Water
Get easy access to water at the push of a button and
reuse the leftover water so nothing goes to waste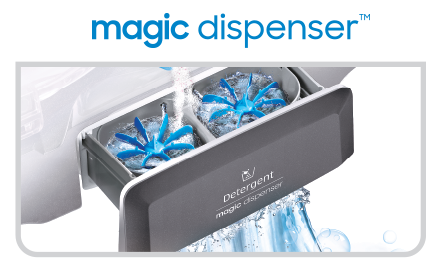 Dissolves detergent better for less residue.
The dual propellers in Magic Dispenser dissolve
detergent in water with fewer residues and
consume less detergent and water

Powerful currents for better wash
Wobble Technology comes with the all new Wobble Pulsator which washes clothes with multi-directional water currents. It prevents fabric damage, prevents tangling of clothes and removes stains thoroughly.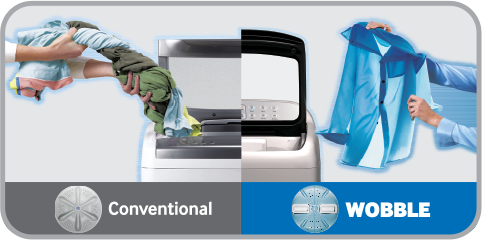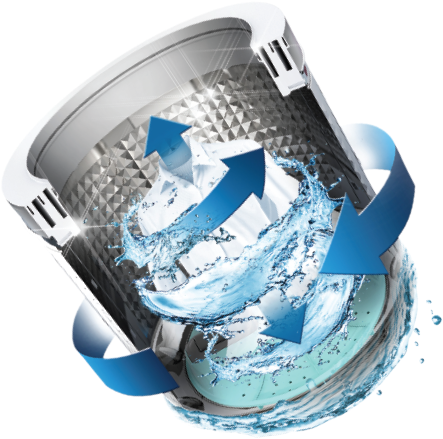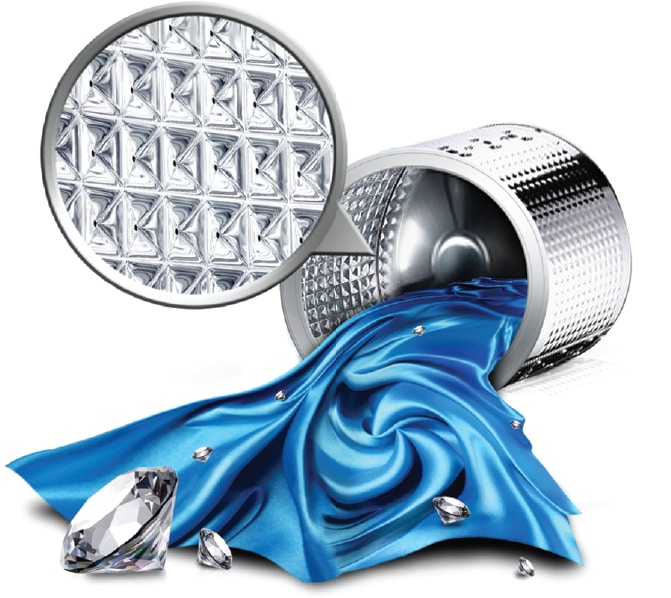 Clothes sparkle like diamonds
The unique diamond-shaped design of Diamond Drum not only removes deep stains but also ensures less wash-related damage of clothes by preventing the laundry from sticking out.
Innovative and efficient performance

Magic Filter
Get cleaner clothes with advanced filtration which is located lower in the machine to collect lint even at low water levels

Digital Inverter Technology
Strong magnets deliver a powerful wash and energy efficient performance keeps your electricity bills low

10 Years Warranty on motor
For long lasting performance and complete peace of mind, enjoy a 10 Year Warranty on Digital Inverter Motor

3 Years Warranty on complete machine
A comprehensive 3 Year Warranty on your washing machine ensures durability, reliability and consistency

Smart Check
A simple troubleshooting mode which monitors and diagnoses technical problems and gives solutions through an app
Features may vary from model to model. Terms and conditions apply on 3 years and 10 years warranty. Images shown here are for representational purpose only, actual may vary. All features, specifications and prices are subject to change without prior notice. Model availability may vary from location to location.