Could you be a future
eSports Olympian?
How bedroom gamers skyrocketed to mega stardom.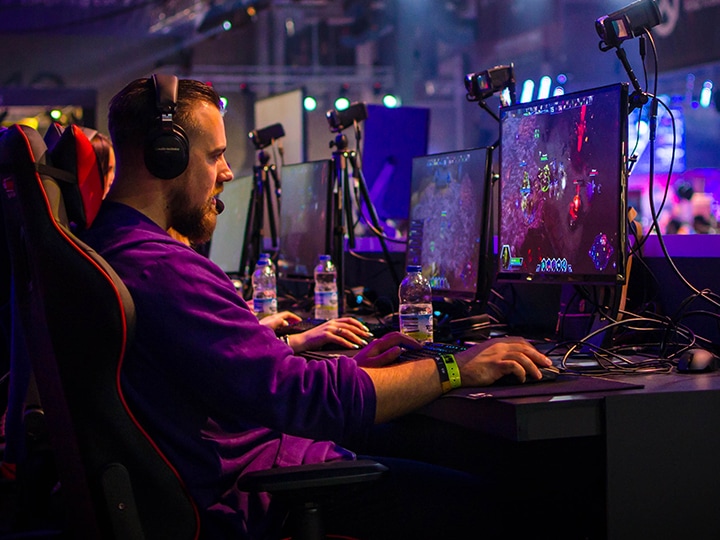 Remember when gaming was once the refuge of the solitary? Probably not. Now? Gamers are an inter-connected worldwide community inspired by a hugely lucrative business opportunity. Competitive gaming, or eSports, has some of the highest prize money available for tournament winners of any sport, eclipsing that of many traditional high earners like tennis, football, and golf. You can now earn more than elite athletes without ever having to hit the treadmill, crush weights, or even leave your seat. Tempting, right?

The prize fund for this year's Fortnite World Cup? A cool £2.4 million. That's the highest ever eSports prize money and – to put this into perspective – the winner's reward at Wimbledon 2019 was £2.35 million for a whole lot more running around.
Rewind: a quick-fire history
Although eSports gained popularity in the mid-2000's, there were contests taking place as early as the 1980's. Have you ever played Space Invaders? First released back in 1978, this top down shoot 'em up classic can now be downloaded on the Galaxy S10+ in an instant. Back in the 80's, though, it was at the cutting edge of gaming. This led to 10,000 contestants battling it out to record the highest score in one of the earliest eSports competitions.

The 90's saw gamers able to link their computers via a local area network (LAN) to create the first rudimentary type of multiplayer game that is such a sensation today. Games such as Quake, StarCraft and Street Fighter were all designed back then with competing in mind.

With the rise of online gaming networks such as Xbox Live, multiplayer first-person shooter (FPS) games such as Halo and Call of Duty erupted into the mainstream, paving the way for later incarnations such as the modern day FPS of choice: Fortnite.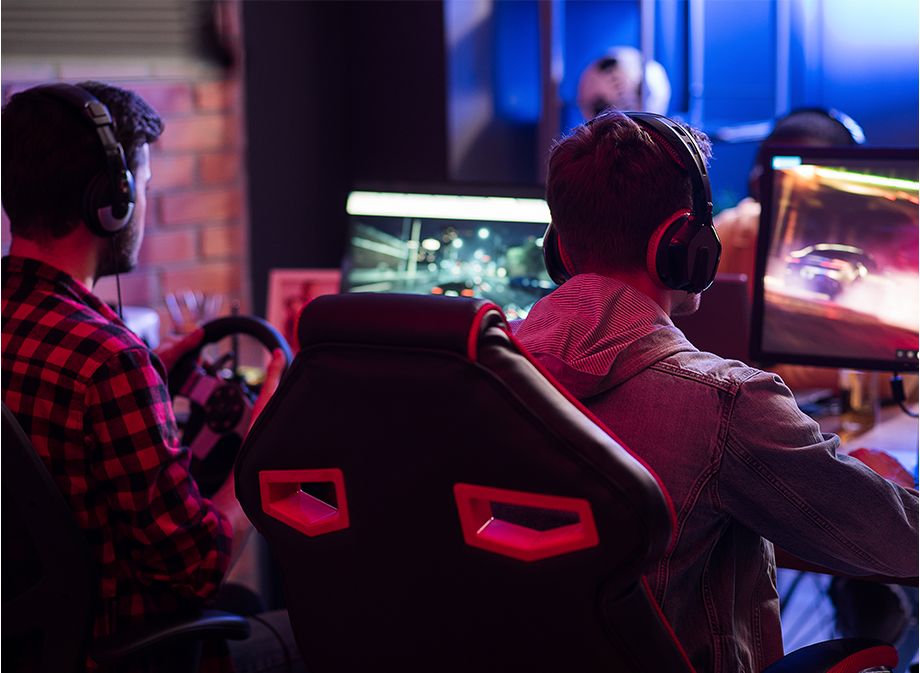 Fast-forward: gamers as idols
Today, eSports is a multi-billion pound business and regularly outperforms some traditional sports on size and revenue. This growth has seen competitive gamers such as Tyler 'Ninja' Blevins, with more than 14 million followers on live streaming platform Twitch, become as much of an idol to kids growing up as any footballer.

The pioneering World Cyber Games, dubbed the Olympics of eSports, has helped catapult gamers to idol status, and now attracts upwards of 500 participants from 34 countries playing a variety of different games. Just like the traditional Olympics, the World Cyber Games has an official opening ceremony, but you won't have to wait four years for each instalment as it takes place in a different city each year.

The WCG 2019 Grand Final was hosted in Xi'an, China and powered by Samsung Electronics. High-spec gamers, such as those competing in Xi'an, are now adopting Solid State Drives (SSDs) as the storage boosts gaming performance by up to four times that of traditional Hard Disk Drives (HDDs).

Play alongside e-megastars
Other global competitions such as the FIFA eWorld Cup and the Fortnite World Championships have also helped transform online gaming into a worldwide community. Through eSports, you're able to throw exciting events at home, with the latest consoles and the Galaxy S10+ paving the way for on-the-go livestreaming to your followers.

If you're keen to compete like the stars in real-time eSports tournaments, the arrival of 5G has made it possible. Cloud-based game streaming service Hatch lets you discover over 100 incredible mobile games while you race to the top of the leaderboard against friends, rivals, and experts.

Ariel Horn, Head of Global eSports Content at Riot Games, noted that "regular players use the same characters and play on the same field as the stars - no other sport has that." Megastar Ninja even attributes his success to eSports camaraderie, saying that he "wouldn't have a career if it wasn't for the Fortnite community."

The eSports revolution allows you to follow the superstars from bedroom gaming with friends to performing in front of crowds of 40,000, inspiring the next generation. It's no surprise that Chris Hopper, Head of League Operations at Riot, believes eSports "can have a truly global appeal."
Could you be an eSports Olympian?
There's never been a better time to try and become an eSports champion, given its predicted viewership figures. 250 million people currently watch eSports worldwide and a staggering 70 million people are estimated to watch a single eSports final by 2020. If you're willing to put in the hours, you could play a starring role in one.

Gold medalist definitely has a ring to it, but what about seeing eSports included in the traditional Olympics? It's certainly a possibility alongside other areas of growth such as developing governing bodies similar to FIFA or the NFL.

In the US, eSports is predicted to have more viewers than every professional American sports league except the NFL by 2021. Considering how big the American market is, this shows just how disruptive online gaming has been and how much eSports continues to evolve.
Take your mobile gaming to the next
level with the Galaxy S10+
Experience the latest games on a truly immersive screen with the Galaxy S10+.