Unmissable Shows to
Watch on Your Netflix
Mobile App
Take your binge-watching on the go with these addictive shows and films.
It's official: no matter who you are or where you are from, having access to your favourite shows is a must. Thanks to better displays and larger-than-laptop storage space, some shows are even more enjoyable on your phone. So check out some of our top picks for watching on your smartphone.
Enjoy a moment in nature with Our Planet
We get it, you don't normally binge-watch nature shows, especially on your phone, but maybe you should. Well, we encourage you to interrupt your usual programming for a much-needed romp through nature with the creators of the surprisingly addictive Planet Earth series. Enjoy narration from Sir David Attenborough, showcasing never-before-filmed environments ranging from the ice caps, deep oceans, deserts, forests, and the rare and wonderful animals that call these places home. Tap into the "om" of Our Planet as you see and hear the crystal clear detail of nature's spectacular beauty in full HD and HDR formats.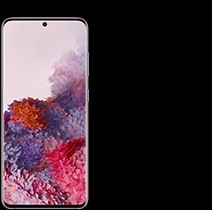 More screen, less frame
The HDR10+ certified Infinity-O Display on the Galaxy S20 lets you enjoy a larger screen for a more immersive viewing experience.
Enter another dimension with Stranger Things
If you're sick of the humdrum or have a taste for suspenseful thrillers, you'll love Stranger Things—a love letter to the '80s classics that captivated a generation and is filled with plot twists. Depending on your TV, the darker scenes in this dark series can make it hard to see all the action. But with some smartphones enabling AMOLED video, your phone might just be a better way to see all the murky scenes in the parallel universe they call the "Upside Down." Spooky!
Take tips from the ambassadors of taste on Queer Eye
On days where you feel like your world is crashing down, a quick pick-me-up is in order. Queer Eye is sure to shake off those midday blues. This Emmy® Award-winning show delivers all the feels with an uplifting approach to makeovers that not only upgrades people's looks but also reshapes how they see themselves.
Get the facts straight with The Crown
Heavy is the head that watches The Crown and all of its historical fiction—or is it fact? Luckily, there's an easier way to get your facts straight while watching this great show. Some Android smartphones, like the Galaxy Note10, enable Picture-in-Picture mode—so you can play a show or movie in a smaller window while running another app in the background. This way you can do a quick fact-check on what really happened at Buckingham Palace without having to hit the pause button.
Join the heist with Triple Frontier
If you're in the mood for some excitement, Netflix's latest action-thriller Triple Frontier won't disappoint. It will transport you out of a mundane laundry day and into a convoy of former Special Forces operatives gone rogue in the Colombian Amazon. Wireless headphones like the Galaxy Buds+ will flood your ears with every harrowing cry and every shot fired, making it feel like you're in the middle of the action.
Ready to take your watching to the next level?
Upgrade your at-home viewing experience with cinematic displays and unrivaled sound.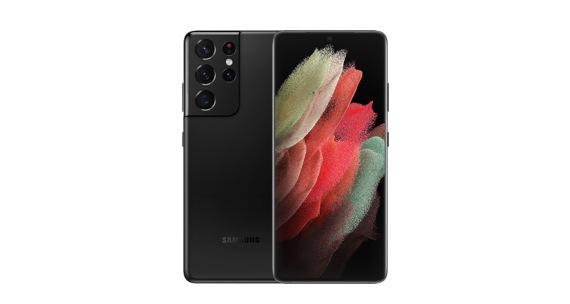 *Netflix streaming membership required