Fixed Wireless Access
Blazing Fast Connections
for Homes and Businesses
Gigabit Broadband Services with mmWave 5G
Users today expect ultra-fast networks everywhere, and homes and SMEs (small and medium enterprises) are no exception. At homes, users are keen on receiving video streaming services and want Internet access for their phones, tablets, laptops, televisions, and more. SMEs are increasingly expanding their businesses to areas where Internet is a must, such as eCommerce and ePayment and a growing number of devices that need to be connected. Traditionally, such needs could only be satisfied with broadband services provided through wired solutions. However, the advent of 5G, especially in the mmWave spectrum, have opened unique opportunities for Fixed Wireless Access (FWA) services, which offers wireless broadband to homes and businesses through 5G, introducing new business opportunities for operators.
Reshaping the Broadband Market
with Wireless Broadband
Contrary to the continuous rise demand for fast and stable connections, fixed broadband coverage remains very low. Compared to the pervasive wireless communication with global population penetration at 103.4%, close to half of the households worldwide still do not have access to broadband services, with penetration rate at a meager 53.2%.[1] Therefore, it is necessary for operators to increase coverage and grow their broadband businesses. When operators do expand their networks, in areas where cables or fiber remain yet to be installed, 5G FWA will be a cheaper, faster alternative to the traditional wired solutions, especially during the initial stages of deployment. By replacing the last mile cable to homes with 5G, operators can 1) avoid the cost of digging expensive ditches and laying cables, and 2) utilize 5G base stations for both FWA and mobile services, thus saving CAPEX on both sides. As such, in a typical urban environment, 5G FWA, opposed to installing the last mile fiber, can reduce initial investments by as much as 40%.[2] At the same time, unlike past mobile technologies such as LTE and 3G, 5G will support the same speeds and stability provided by wired solutions.
[1] TeleGeography, March 2019
[2] SNS Telecom & IT, 5G for FWA (Fixed Wireless Access):
2017 - 2030
(http://www.snstelecom.com/5gfwa)
Simple Deployment,
Guaranteed Performance
5G can take advantage of the ultra-wide bandwidths in the mmWave to provide gigabit Internet speeds to homes and small businesses in the most cost efficient way. Compact Macro, Samsung's 5G base stations, can be easily installed on street lamps or utility poles in front of users' homes and businesses. Fiber only needs to be deployed to the base stations. Users can set up customer premise equipment (CPE) at their homes, offices, and shops. The CPEs will receive 5G signals from the base stations and connect to access points to provide wireless Internet services.
Holistic Approach from Device to
Network Management
Samsung can provide a complete end-to-end solution for fixed wireless access.
The Compact Macro is a small and light product that can be installed on street lamps or utility poles.
Hybrid beamforming has been applied for increased coverage and signal strength of the mmWave radio signals.
Beamforming is the process of shaping radio signals into physical beams to target specific devices. This can improve the strength and distance greatly. Furthermore, Samsung's base station hasover 1,000 antenna elements concentrated onto a small board to create sharp and precise beams. Ultimately, mmWave base stations can be deployed in non-line-of-site (NLOS)situations and provide adequate coverage.
To assist network deployment and service take-up, Samsung has developed its proprietary CognitiV RAN Planning & Optmization (RPO). CognitiV RPO predicts mmWave coverage. The tool utilizes AI algorithm and ray tracing to create a realistic simulation of a network deployment environment and analyzes each and every signal path from potential base station locations. Thus, operators can accurately plan where to deploy their base stations. Samsung's CognitiV RPO can also remotely determine the level of service a certain household or business will receive without visits to the potential service locations.
The solution also has a self-calibration function that receives information from the installed CPEs in order to continuously improve accuracy. CognitiV RPO can operate in a cloud-based environment.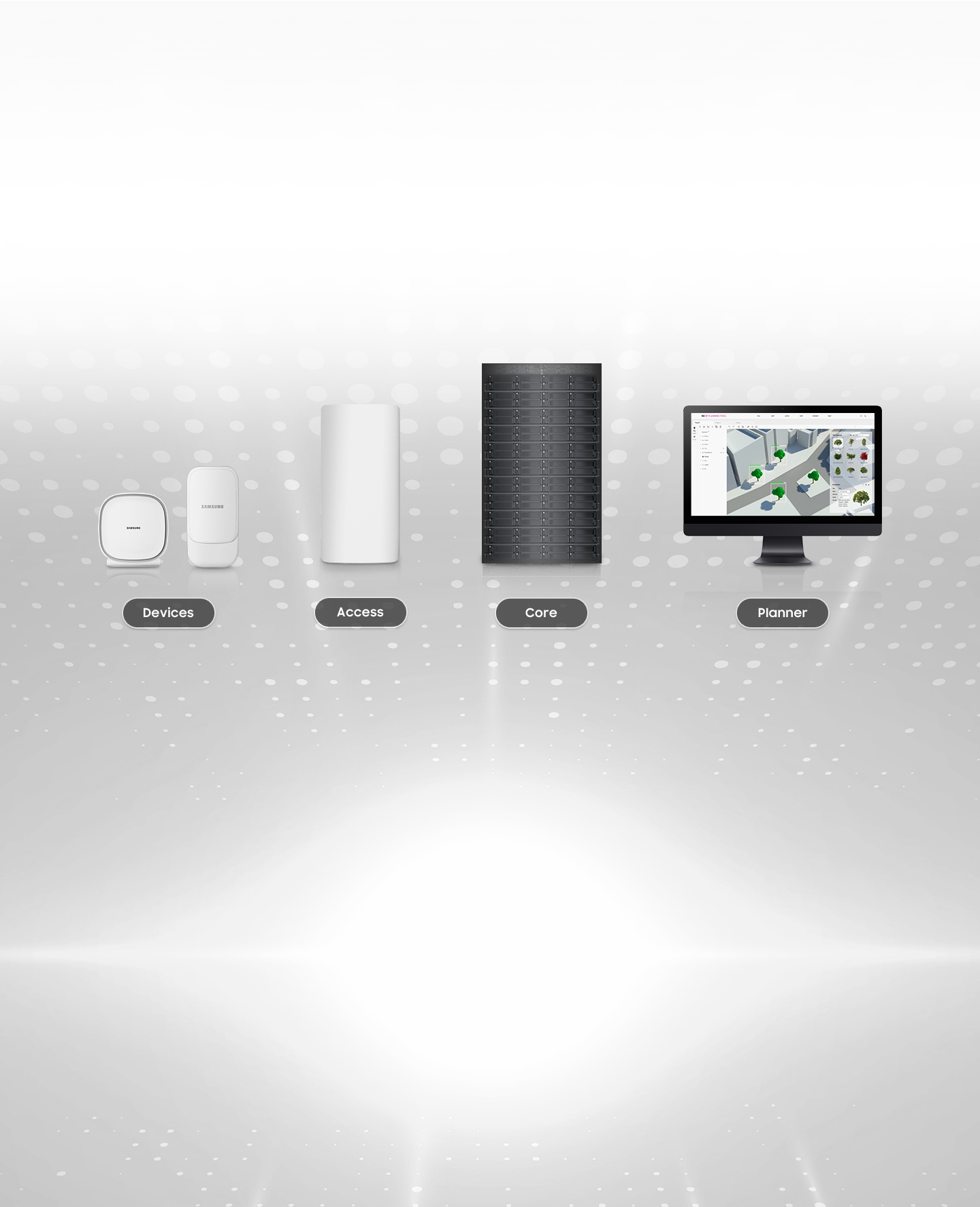 Mercury Broadband Case Study

Samsung Electronics Reaches Top Speeds
Over 10km Distance for 5G mmWave in Australia

Mediacom Communications Selects Samsung
for CBRS Network Rollout in Rural America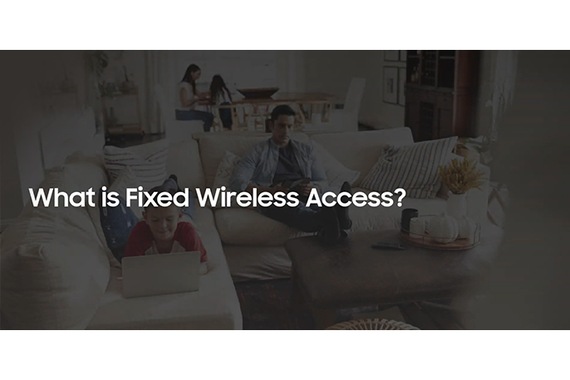 Samsung & t3 Broadband Bridge the Digital Divide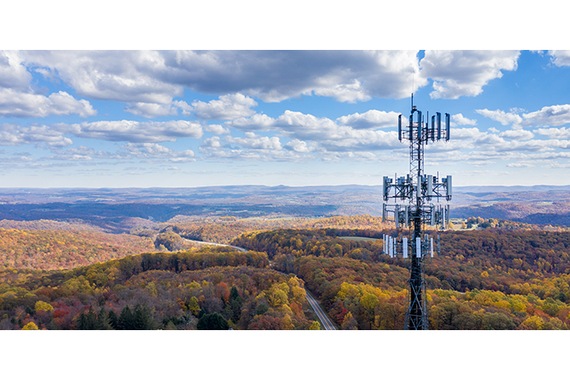 Samsung and t3 Broadband Selected
by Mercury Broadband
for CBRS Network Rollout in U.S. Midwest
[Chipset & RAN Solutions] Fixed Wireless Access Solutions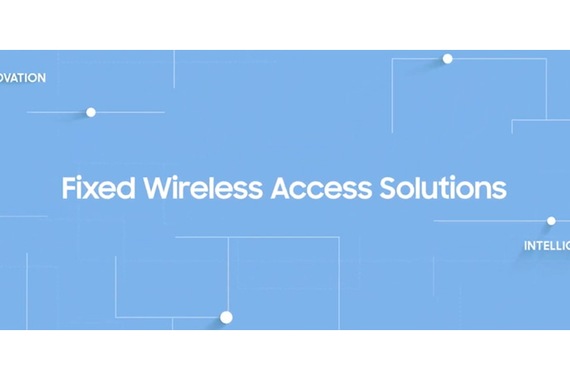 The Digital Divide and Rural Broadband

Samsung Supports Verizon's 5G Home Launch with
5G End-to-End Solutions