CAC Outdoor
Minimise Waste & Improve Efficiency
Outstanding Climate Performance
Samsung's CAC outdoor unit is a smart choice for conserving both running costs and energy consumption.
Maintain Optimal Comfort & Control
The Samsung's CAC Single delivers top-class energy efficiency thanks to a suite of energy-optimising smart technologies that fully comply with European Union (EU) regulations.
Multi-unit Operation
Control climate efficiently by connecting up to four indoor units with a single outdoor unit. The indoor units are operated as one cycle within the same mode via one remote controller, making this system ideal for spaces requiring multiple indoor units.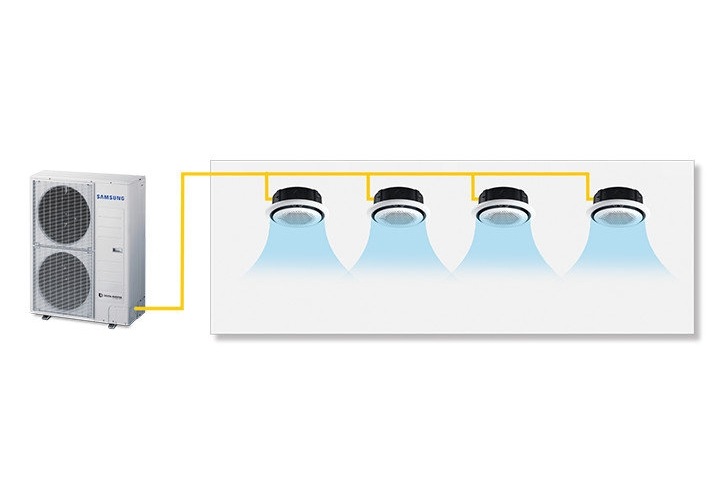 Stable Performance Year-round
With enhanced efficiency, operational range and design, Samsung's Nordic CAC climate system improves heating performance in colder temperatures and supports optimal cooling in warmer climates.