Education
Samsung School v2.0
Features
Samsung School v2.0 helps schools build connected learning environments that empower teachers, inspire students, and engage parents.
Why we developed it
Large class sizes
Samsung has partnered with Summa to create a mobile-first bank branch solution combining custom software solutions with the power and security of Samsung technology.
Outdated Infrastructure
Teachers have moved away from lecturing and now strive to create a learning environment built around continuous interaction with students. Outdated infrastructure and facilities may make it difficult to accommodate new teaching styles.
Low parent interaction
Students are more successful if they get support outside the classroom, but teachers do not have a way to systematically provide parents with regular, detailed updates on student performance and participation.
Features
With enhanced and brand new features, Samsung School v2.0 makes extending in the classroom and beyond more possible than ever.
LEARN MORE
Lesson Planner
Lesson Planner helps teachers better prepare for class by enabling them to quickly plan, organize, and access their course materials.
Student Screen Monitoring
Teacher can keep track of student progress during lessons and provide individual help more quickly. Also the ability to monitor each student's network connection has been added to the solution.
Forum & Assignment
Students can join a forum discussion anytime, anywhere about topics created by teachers or other students. They can also submit their assignments online using the cloud server library.
Students Report
Both students and parents can review the results of rewards, quizzes, assignments and performance using the "report card" feature. They can then set learning goals together to help the student achieve better grades.
WHAT COMES
IN THE SOLUTION PACKAGE
The Samsung School Solution Package includes app for mobile and PC,
school and admin websites, Samsung tablet devices,
and Samsung Cloud Service. For more details about the solution package or information on system requirements, please click on the buttons below.
SOLUTION PACKAGE
SYSTEM REQUIREMENTS
"I can work on assignments with my friends anywhere." - student
"it's easy to see which students need help and then provide individual feedback. children can present their ideas in new and compelling ways." - Teacher
"I can make sure my son's progress is on track - and if it's not, raise concerns with his teacher." -Parents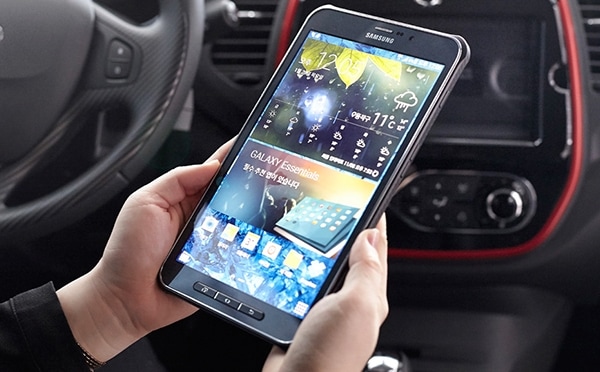 "I don't spend any time maintaining server in school since it's all operated in the cloud." -IT administrator