ERV / ERV Plus
The Freshness of Outside, Inside
Get Fresh Air Efficiently
Enjoy fresh, healthy air from outside with the Samsung ERV (Energy Recovery Ventilation) system.
Maximise Freshness & Efficiency
The Samsung ERV system provides fresh, healthy air from outside, minimising energy loss for maximum efficiency. Its intelligent structure is specifically designed for flawless ventilation and efficient operation.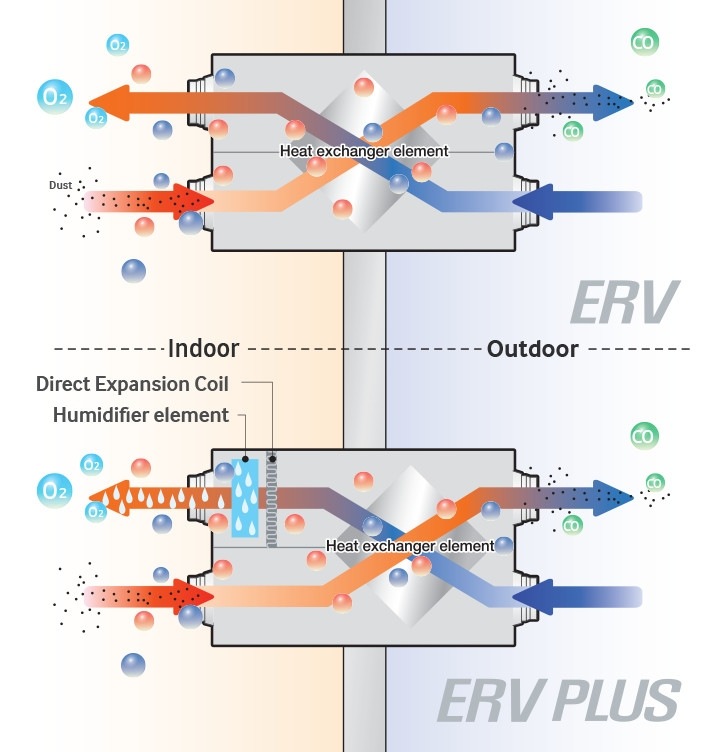 Drive Energy Savings
When coupled with a air conditioner system, the Samsung ERV provides world-class energy-saving solutions that intelligently reduce the air conditioner system's operation hours. This lessens the cooling and heating load while maintaining optimal performance.